How Syrian refugee children are diversifying Texas schools
The founder of Amaanah Refugee Services' Awesome Academy in the state capital explains how refugee students in elementary schools reflect the diverse reality of resettlement in the US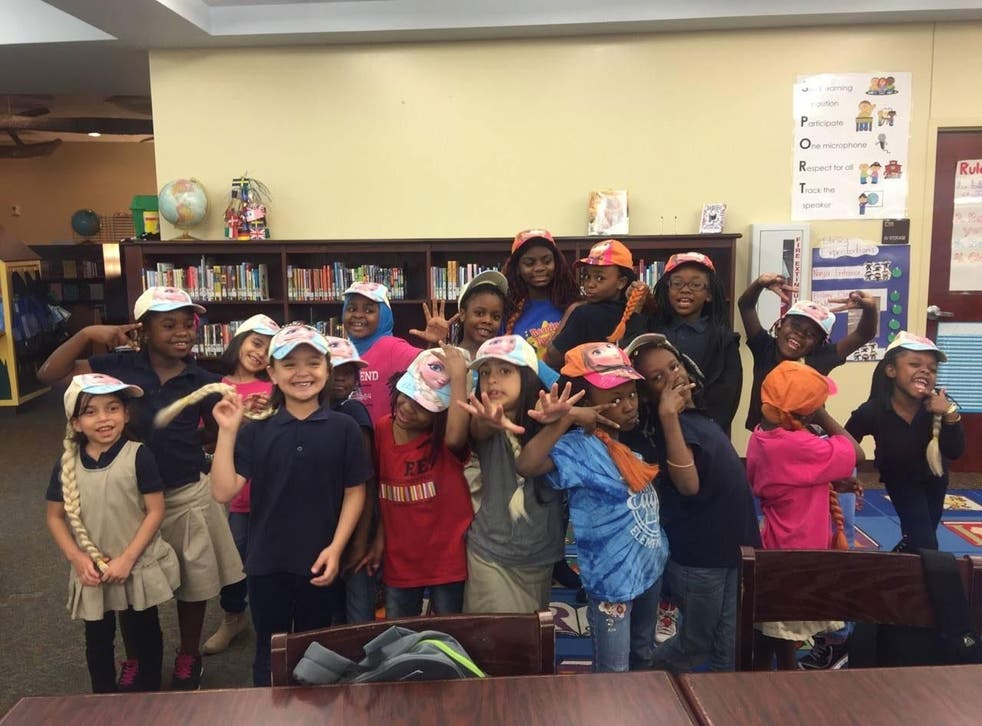 A refugee's story is not over at resettlement; in many cases it is just beginning. And one Texas nonprofit is giving newly arrived children a solid foundation to flourish in what can be the toughest months in their new country.
With the September launch of Awesome Academy in Austin, Texas, the post-resettlement nonprofit organisation Amaanah Refugee Services has a mission to guide refugee youth through their studies at the most critical time in their journey.
The tutoring programme first opened five locations in Houston in 2014. It grew to add two new locations in Austin this year, even during a time of heated anti-immigrant rhetoric at both state and national levels.
Republican nominee Donald Trump has spent much of his presidential campaign preying on the popular anxiety that Isis infiltrators will enter the US among the influx of refugees from Syria. Similarly, Texas Gov Greg Abbott opted to stop accepting federal funding from the Office of Refugee Resettlement at the start of October, when the Obama administration failed to meet his demands to "unconditionally approve" the full vetting of Syrian refugees – despite the rigorous screening process already in place.
Such opposition treats refugees as monolithic, ignoring the variety of people migrating to the country. But looking at the makeup of students who participate in Awesome Academy – whether in Austin or Houston – defies the notion that those entering the country come from a single place, from a single culture.
The diversity amongst students in Awesome Academy "represents reality of the acceptance of the [Texas] resettlement programme," Amaanah CEO Ghulam Kehar told The Independent at Galindo Elementary in south Austin. "People from 40 or 45 countries are coming into the US. So, this idea that they are coming only from Syria – out of the 80,000 or 70,000 [coming to the US] only about 10,000 are Syrian."
Indeed, State Department figures show that nearly 85,000 refugees entered the US between October 2015 and October 2016. Roughly 75 per cent were women and children.
Mr Kehar, the first generation son of Pakistani immigrants, started Amaanah in 2008 as a student group while he studied finance at the University of Houston. He has been working with Amaanah in an official capacity for roughly five years. As a post-settlement organisation, Amaanah picks up when federal support expires after the first six months, providing long-term integration help. About 80 per cent of its funding comes from individual donations – supplemented by contributions from Texas businesses.
Awesome Academy is just one of multiple services the organisation offers, which includes assistance for single mothers, a free clothing programme, and a youth soccer league.
Galindo Elementary has about 31 refugee students in attendance from Iraq, Syria, Rwanda, and Somalia, according to Principal Natascha Barreto-Romero. The students end up at the elementary due to the proximity of their apartment complex, which works with local refugee resettlement organisations, like Refugee Services of Texas and Caritas, to house newcomers.
Refugee families find significant support at Galindo due in part to the predominantly Latino makeup of the school. Some 88.7 per cent of students are Latino, about 55 per cent of whom qualify as English language learners.
So there is an element of shared experience amongst the majority of the parents at Galindo Elementary.
"Many of our families are immigrants to the United States," said Ms Barreto-Romero. "So they can really relate to what it's like to be in a country that's not your home country and speak a different language."
The Dear World Project: Syrian refugees send their plea for help to the West

Show all 11
Ms Barreto-Romero added that, despite the current political climate, there seems to be little if any tension amongst the students. In fact, she finds Galindo students find more common ground than difference.
"I think that students are generally curious. So students are curious as to why we have some older girls who wear [hijabs]," she said. "So we have had that conversation with them. … It's all been real curious and they're all just interested in learning about different cultures."
Amaanah's Director of Operations, Michelle Browning, added: "As soon as you understand, you're able to accept. And so you're growing up with that acceptance from such a young age. You'll carry that forward and into the community. That's something that we need a lot more of."
Student workers from the University of Texas at Austin serve as Awesome Academy tutors. They make rounds through the classrooms, often giving one-on-one assistance to refugee students to supplement their lessons and help them reach the comprehension level of their peers.
"Most of them don't even have their ABCs, so I need to help them to start talking and start reading, because it's not only in the school, it's outside the school," said Emaan Abuissa, a tutor for the Austin school district who assists Arabic-speaking Awesome Academy students. Referred to as Ms Emaan by students and colleagues, she added that she hopes to establish more Arabic language courses alongside the students' English work in the next year.
"For next year, we're hoping that we can keep their mother language for them. It's always good to have two languages."
For Awesome Academy, Mr Kehar and Ms Browning see a significant amount of growth on the horizon. They hope to expand into more after school programmes while launching at other sites throughout Texas – even as they anticipate the influx of refugees to increase as federal resources remain the same.
Mr Kehar explained that the projected intake of refugees in 2017 is 50 per cent higher than 2015. But they see the increase as an opportunity to "step up and serve" and "engage average people in the community to connect and do something".
"For our agency," Ms Browning added, "we're post-resettlement, so we don't rely on the federal decisions that are being made.
"We are fortunate to have a great group of supporters who stick with us and they fund our programmes – and it allows us to grow as the need grows."
But for the moment, Amaanah will keep the focus of Awesome Academy on what immediately matters: the kids.
"A lot of these kids coming here, the reason why we do this is we see great value in them," Mr Kehar said. "They're great individuals with so much potential, we want to play a role to push them along the way.
"Our goal at Amaanah is eventually to have a support system in the schools all the way through college … and give them a chance to push their lives to another level."
Register for free to continue reading
Registration is a free and easy way to support our truly independent journalism
By registering, you will also enjoy limited access to Premium articles, exclusive newsletters, commenting, and virtual events with our leading journalists
Already have an account? sign in
Register for free to continue reading
Registration is a free and easy way to support our truly independent journalism
By registering, you will also enjoy limited access to Premium articles, exclusive newsletters, commenting, and virtual events with our leading journalists
Already have an account? sign in