Man died after competing in a taco-eating competition in Fresno
Man falls face down on table and in middle of taco-eating contest
Dana Hutchings, 41, collapses during event at Fresno Grizzlies stadium in California
A man died after choking during a taco-eating contest at a minor league baseball game.
Dana Hutchings, 41, collapsed while taking part in the amateur competition at the Fresno Grizzlies stadium in California.
Medical staff attempted to clear his airway of food but he died less than half an hour after arriving at hospital on Tuesday evening.
Witnesses who saw the incident on giant screens at Chukchanski Park said that Mr Hutchings appeared to be eating much quicker than the other contestants.
"He said he was going to enter a taco eating contest and has been not eating all day to make himself a winner," said Grizzlies fan Eric Schmidt.
"I mean, he was hungry, you could tell. He was winning."
World news in pictures

Show all 50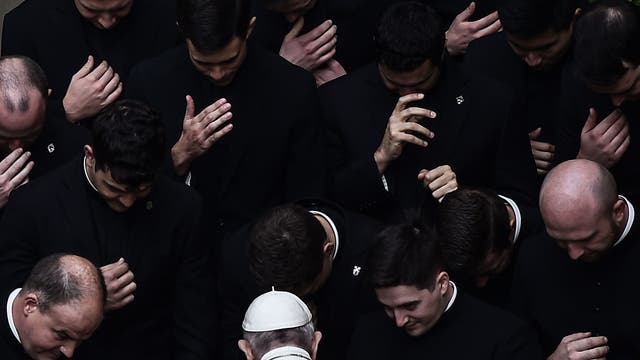 Mathew Boylan told the Fresno Bee that Mr Hutchings hit his face on a table as he fell to the ground around seven minutes into the competition.
"It was like he'd never eaten before," he said. "He was just shoving the tacos down his mouth without chewing."
The Fresno County Sheriff's Office said an autopsy would be carried out on Thursday.
It said in a statement: "We do not have a cause of death at this point and it could take some time to determine.
"We will review Hutchings' medical records and run toxicology tests, which is standard in all cases."
Derek Franks, president of the Fresno Grizzlies, said: "We are devastated to learn that the fan that received medical attention following an event at Tuesday evening's game has passed away.
"The Fresno Grizzlies extend our heartfelt prayers and condolences to the family of Mr. Hutchings. The safety and security of our fans is our highest priority.
"We will work closely with local authorities and provide any helpful information that is requested."
Chukchanski Park had been due to host the "Taco-eating World Championships" during a two-day Taco Truck Throwdown festival on Saturday.
However, following Mr Hutchings' death, the Fresno Grizzlies confirmed "there will be no competitive eating as a part of this year's event".
The world record for taco-eating was set by Joey Chestnut in 2017, with 126 three-inch tortillas in eight minutes.
Join our new commenting forum
Join thought-provoking conversations, follow other Independent readers and see their replies