Tamir Rice investigation: No proof police warned boy before fatal shooting
County officials released some information found in their investigation of Tamir Rice shooting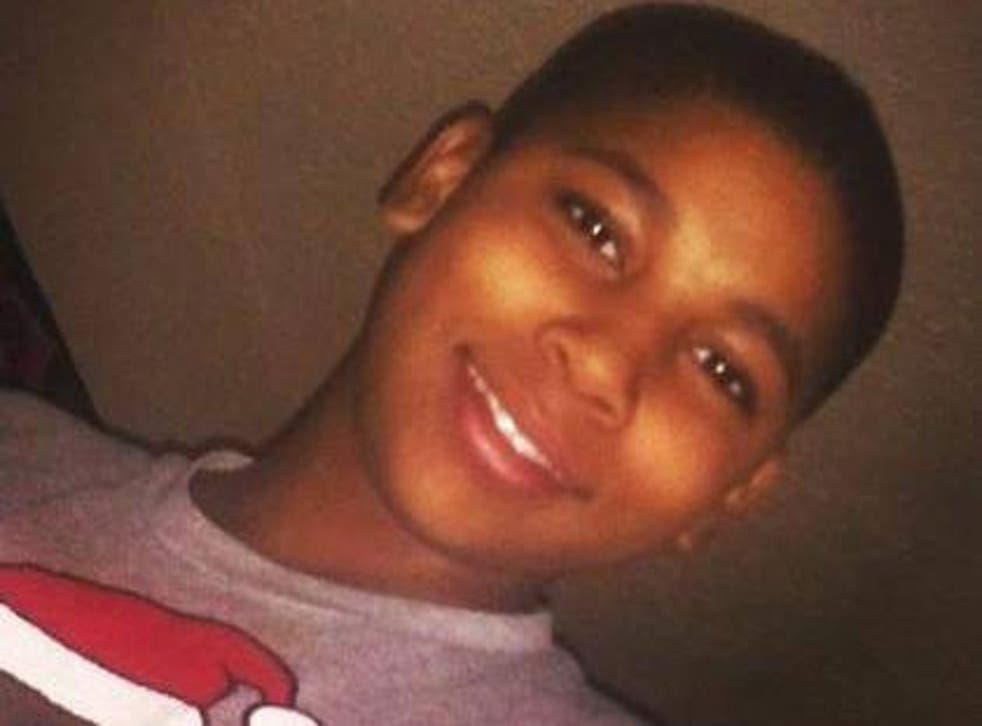 Officials investigating the shooting death of Tamir Rice found no proof that the police officer who pulled the trigger shouted a warning before firing the fatal shot.
The Cleveland Police Department has said that Officer Timothy Loehmann shouted a verbal command to 12-year-old Tamir from inside the police car before getting out and shooting the boy.
Officers were called because Tamir was in possession of a pellet gun. The police department claims that Mr Loehmann told the youngster to drop the weapon before getting out of the car and firing.
But evidence revealed in a redacted version of the Cuyahoga County Sheriff's Department investigation shows that eyewitness testimony does not support the purported warning given by Mr Loehmann, CNN reported.
This information comes out as county prosecutors have taken over the case. The sheriff's department handed over their investigation last week.
State prosecutors are now able to investigate further before presenting the evidence to a grand jury, which will decide if Officer Loehmann will face charges in Tamir's death.
Last week, a local judge said there was probably cause to charge the officers in Tamir's death, but that decision ultimately will be left to the grand jury.
Follow @PaytonGuion on Twitter.
Register for free to continue reading
Registration is a free and easy way to support our truly independent journalism
By registering, you will also enjoy limited access to Premium articles, exclusive newsletters, commenting, and virtual events with our leading journalists
Already have an account? sign in
Register for free to continue reading
Registration is a free and easy way to support our truly independent journalism
By registering, you will also enjoy limited access to Premium articles, exclusive newsletters, commenting, and virtual events with our leading journalists
Already have an account? sign in
Join our new commenting forum
Join thought-provoking conversations, follow other Independent readers and see their replies