Tamir Rice: Police officer who shot 12-year-old boy dead is fired
The boy was fatally shot in 2014 while playing with a toy gun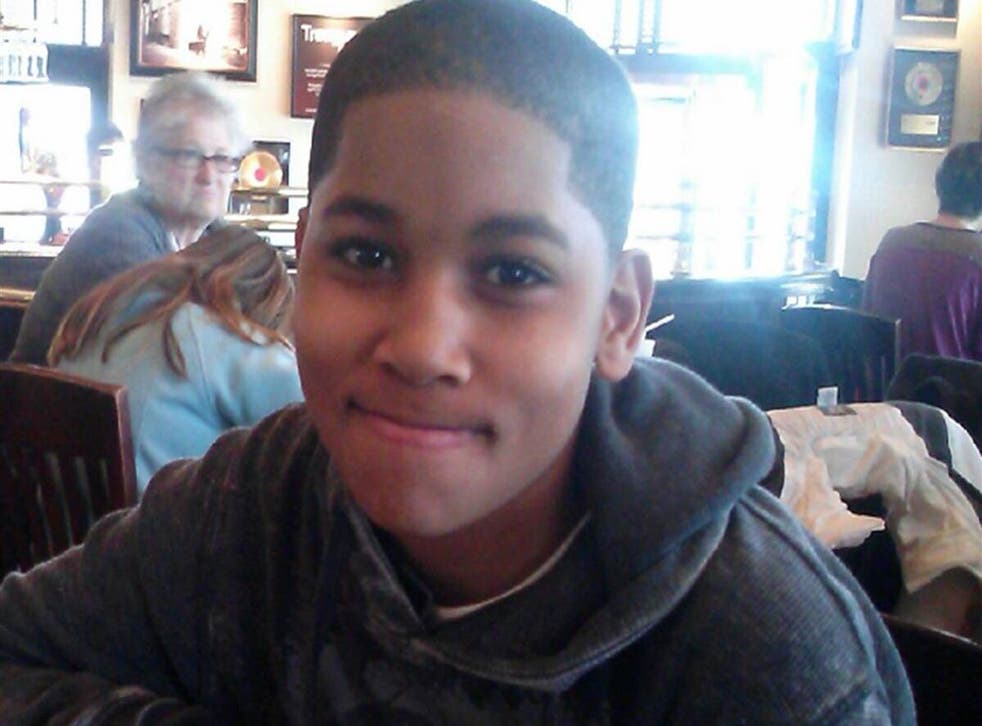 Cleveland Police announced they have fired police officer Timothy Loehmann, who in 2014 was responsible for shooting dead 12 year old Tamir Rice.
Mr Loehmann's dismissal was said to be not related to the shooting. Cleveland Director of Public Safety Michael McGrath confirmed it was due to inaccuracies on his job application.
The rookie officer failed to disclose that his previous police department allowed him to resign rather than being fired for being emotionally unstable at the end of a six-month probation period, according to CBS News.
The officer driving the car at the time of the shooting, Frank Garmback, has been suspended for ten days for his role in Tamir's death. William Cunningham, the third officer on the scene, will face administrative charges.
In November 2014, someone called the police to alert them they saw a boy that was possibly armed playing nearby. The caller said the gun could have been a toy, however, this doesn't appear to have been relayed to Mr Loehmann and Mr Gramback as they rushed to the scene.
The 911 dispatcher who took the call was suspended for eight days earlier this year for failure to disclose that Tamir may have been a juvenile and that the gun may have been fake.
Tamir was actually playing with a toy pistol at a recreation centre across from the Rice family home in Cleveland. Tamir's sister, Samaria, rushed to the scene but was promptly arrested and placed in the back of the police car.
Officers failed to administer proper first aid and the child died the next day from the gunshot wound.
In 2016, prosecutors determined that the incident, though tragic, was a "perfect storm of human error" and did not bring criminal charges against any of the three officers involved.
In April 2016, the Rice family was awarded $6m (£4.7m) in lieu of a lengthy trial. In a statement to the Washington Post, the family's attorneys said that "although historic in financial terms, no amount of money can adequately compensate for the loss of a life."
A federal civil rights investigation is still pending.
Join our new commenting forum
Join thought-provoking conversations, follow other Independent readers and see their replies