Teacher fired after posting racist Facebook messages about Michelle Obama
Jane Wood Allen worked as a teacher's aide in Georgia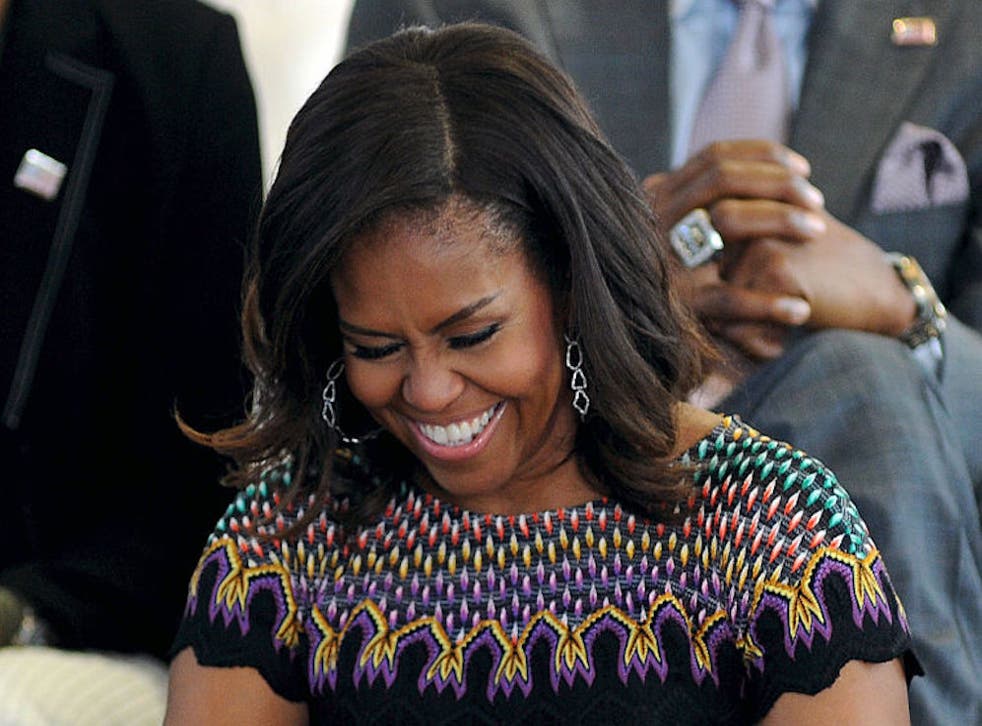 Jane Wood Allen, a former Georgia school teacher's aide, was terminated by Forsyth County School District after posting multiple, racist Facebook posts calling Michelle Obama a "gorilla."
The district announced on Monday that she was terminated and is no longer an employee of the school system. "Racism and discrimination are not tolerated in our school district," the district wrote in a statement on Facebook. "We are committed to ongoing staff training on the acceptance of all individuals. As this is a personnel matter, the district will provide no further comment."
Ms Allen posted her comments when sharing stories from conservative websites. In one post, she questioned how Ms Obama can function in the real world. "This poor Gorilla. How is she going to function in the real world, by not having all of her luxurious vacations paid for anymore."
Another social media post criticized a story that named the First Lady as one of the most admired women in the world. "I admire a gorilla more that I admire her," she wrote. "(Wait I forgot, she is a gorilla)!"
Several days after the posts were reported, a district spokesperson condemned Ms Allen's actions.
"We were made aware of the posts Friday morning. Our schools were closed for fall break last week," the statement read. "We have and will continue to address this issue with the employee on Monday. Racism and discrimination are not tolerated in Forsyth County Schools."
Ms Allen's Facebook account is no longer active.
Register for free to continue reading
Registration is a free and easy way to support our truly independent journalism
By registering, you will also enjoy limited access to Premium articles, exclusive newsletters, commenting, and virtual events with our leading journalists
Already have an account? sign in
Register for free to continue reading
Registration is a free and easy way to support our truly independent journalism
By registering, you will also enjoy limited access to Premium articles, exclusive newsletters, commenting, and virtual events with our leading journalists
Already have an account? sign in