Texas teacher gets $109,000 heart attack bill cut down to $332 after media coverage
'This isn't just about my bill,' says patient Drew Calver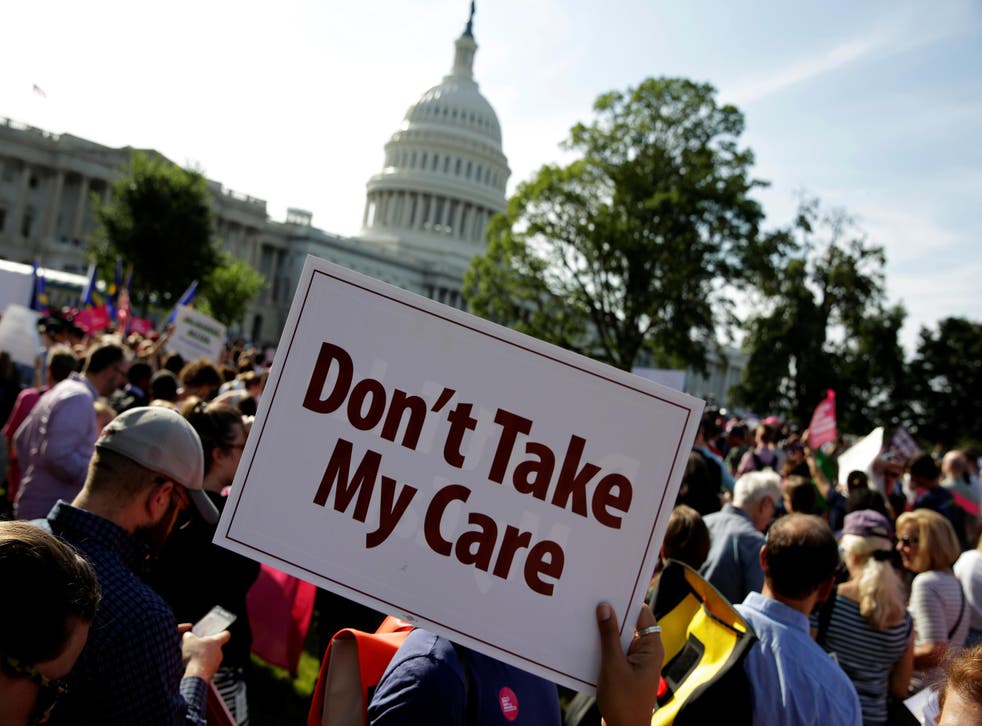 A high school teacher in Texas, who had received a hospital bill for more than $100,000 after suffering a heart attack, had his bill dramatically cut down to roughly $300 after his story was covered in the media.
After Austin teacher Drew Calver, 44, suffered a serious heart attack in April of last year, a neighbour rushed him to a nearby hospital for treatment, NPR reported as part of the publication's "Bill of the Month" series.
The father-of-two was in hospital for four days as he underwent procedures to clear his blocked artery. But the hospital, St David's Medical Centre in Austin, was not in-network with his insurance.
Mr Calver's insurance company, through the school district where he teaches, paid nearly $56,000 (£43,000) for his medical expenses and hospital stay. Additionally, the high school teacher said he had paid $1,400 (£1,000) in out-of-pocket costs. But St. David's issued Mr Calver a six-figure bill on top of those payments nonetheless.
The Independent has reached out to St. David's Medical Centre for comment.
According to NPR's report, St David's charged that Mr Calver had accumulated a near-$165,000 (£125,000) bill and still owed the hospital $108,951 (£80,000), after what his insurance paid. Mr Calver's story comes at a time of growing concern in the US over rising costs for medical services.
After NPR aired Mr Calver's story on the radio and online, the hospital slashed his bill to $782.29 and then even lower to $332.29.
In an interview with NBC, Mr Calver's wife, Erin Calver, claimed the hospital "never worked" with them to lower the bill until months later when their story became public.
"They never worked with us, or offered to work with us until August," she said.
Chester Hospital baby deaths: police search Lucy Letby's house

Show all 17
Mr Calver said the stress from receiving the bills did "the exact opposite" of his efforts to stay healthy and to prevent another heart attack.
St. David's told NPR they "did everything right in this particular situation". In a memo to the hospital's board of governors, St David's president and CEO, C David Huffstutler, addressed NPR's report stating Mr Calver's insurance had a "narrow network plan".
16 ICU nurses simultaneously pregnant at Mesa hospital
Mr Huffstutler also claimed the hospital had unsuccessfully tried to reach out to Mr Calver "a number of times" to determine his eligibility for a discount based on his household income.
Mr Calver told NPR he did not fill out financial assistance paperwork as he had contested the validity of the six-figure bill from the start.
"It feels great that this is over for me and my family, but this isn't just about my bill," he said. "I don't feel any consumer should have to go through this."
Register for free to continue reading
Registration is a free and easy way to support our truly independent journalism
By registering, you will also enjoy limited access to Premium articles, exclusive newsletters, commenting, and virtual events with our leading journalists
Already have an account? sign in
Register for free to continue reading
Registration is a free and easy way to support our truly independent journalism
By registering, you will also enjoy limited access to Premium articles, exclusive newsletters, commenting, and virtual events with our leading journalists
Already have an account? sign in
Join our new commenting forum
Join thought-provoking conversations, follow other Independent readers and see their replies