Teenage girl who broadcast friend being raped live on Periscope 'got caught up in the likes'
Marina Lonina, 18, told police she recorded the alleged assault as evidence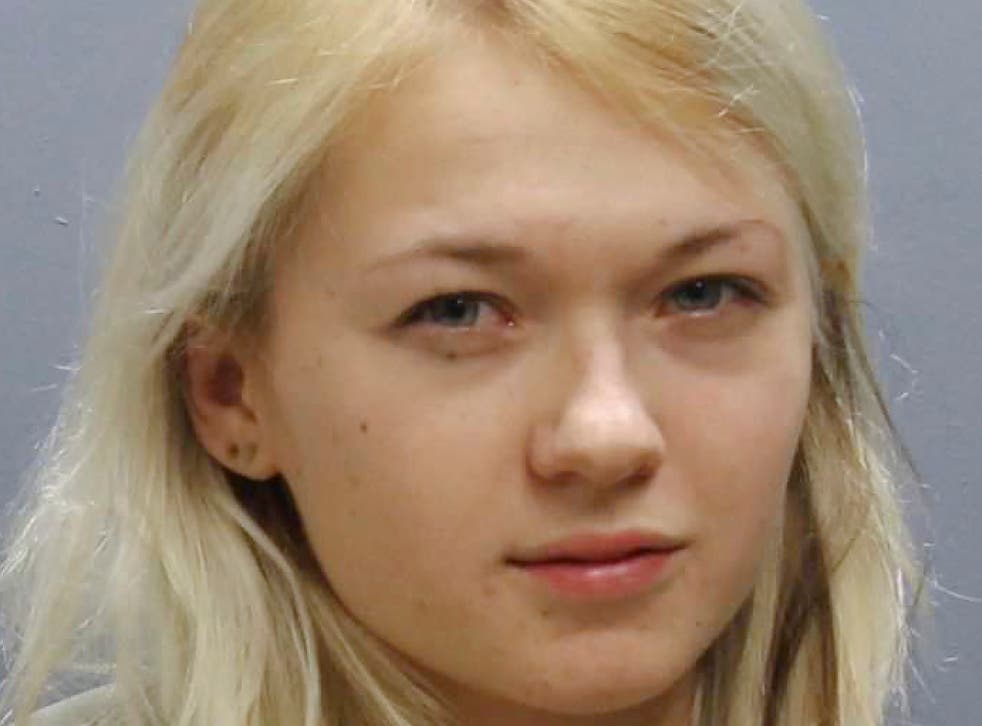 A teenager accused of livestreaming her friend's rape on Periscope "got caught up in the likes" on social media, a court has heard.
Marina Lonina, 18, has pleaded not guilty to rape and kidnapping alongside her co-defendant Raymond Gates, 29, who is accused of carrying out the attack at a house in Ohio.
In a court hearing on Friday, prosecutors said Lonina told police she broadcast the alleged crime using the Periscope app to help her 17-year-old friend.
Ron O'Brien, the Franklin County Prosecutor, told the New York Times Lonina got "caught up in the likes" and was "giggling and laughing".
"I have never seen a case such as this where you would actually live stream a sexual assault," he added to WNCN television.
"Based on the video that I saw it didn't appear for the most part of it that she was attempting to help the victim."
Lonina is accused of being complicit in the assault at a house in Columbus, Ohio, on 27 February.
She and her co-defendant Raymond Gates, 29, have pleaded not guilty to rape, kidnapping, sexual battery and pandering sexually-oriented matter involving a minor.
Lonina was also charged with illegal use of a minor in a nudity-oriented material or performance.
World news in pictures

Show all 50
A police report said Gates had invited the girls to his house and brought them alcohol before he pinned the 17-year-old victim down and raped her.
It says she can be heard shouting "no, it hurts so much", "please stop" and "no" multiple times.
Lonina's defence lawyer, Sam Shamansky, told Friday's court hearing that his client was "not complicit".
"She's in the habit of filing everything with this app called Periscope, does in fact film the encounter," he added.
"We watched it –at various times she's trying to get her friend out of there."
The case continues.
Register for free to continue reading
Registration is a free and easy way to support our truly independent journalism
By registering, you will also enjoy limited access to Premium articles, exclusive newsletters, commenting, and virtual events with our leading journalists
Already have an account? sign in