Two killed in fiery Tesla crash with no one at the wheel
Tesla to be served search warrant over crash as Elon Musk denies autopilot was used
Recovered data shows driver assistance system was not enabled, says CEO
Leer en Español
Police in Texas investigating a Tesla car crash in which two men died will serve search warrants on the company to ascertain if the vehicle's autopilot mode was engaged at the time of the incident.
However Tesla's CEO, Elon Musk, has said the self-driving feature was not being used, based on an internal probe by the company.
In the incident, two men, both in their 50s, were killed after their 2019 Tesla Model S crashed into a tree and caught fire.
According to police reports, the car was travelling at a high speed and failed to negotiate a curve in the road.
Texas police noted that nobody was at the driving seat at the time of impact, raising doubts about the involvement of the car's autopilot mode.
But Mr Musk responded on Monday afternoon in a tweet saying that data logs retrieved from the crashed car by the company so far ruled out the use of the autopilot system.
"Data logs recovered so far show Autopilot was not enabled ... Moreover, standard Autopilot would require lane lines to turn on, which this street did not have," he tweeted.
Reuters quoted police constable Mark Herman from Harris County Precinct 4 saying that this was the first time the officers were hearing from the company regarding the case.
"We have witness statements from people that said they left to test drive the vehicle without a driver and to show the friend how it can drive itself," Mr Herman was quoted saying in the report.
Mr Herman added that the police are yet to get access to the company's data on the accident. "We will eagerly wait for that data," he said.
World news in pictures

Show all 50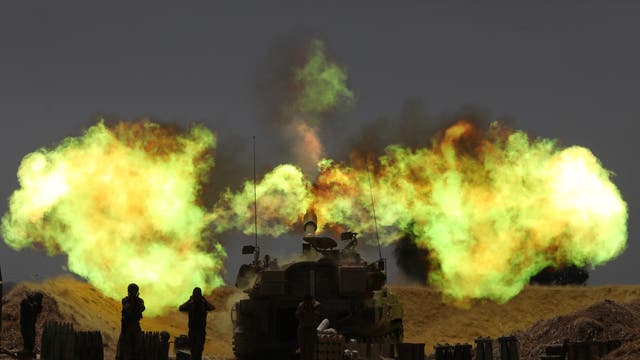 In March, the National Highway Traffic Safety Administration (NHTSA), which regulates vehicle safety in the US, opened investigations into 27 crashes involving Tesla vehicles.
Twenty-three of these believed to have been tied to autopilot use are reportedly active ongoing investigations.
During one such earlier incident in 2018, involving a fatal crash, NHTSA removed Tesla as a party to the probe after the company made public details of the probe without authorisation.
The National Transportation Safety Board (NTSB), which investigates accidents, and makes recommendations to improve transport safety, said its probe into the Texas crash would focus on the vehicle's operation and the post-crash fire.