Tessa Majors: Teen charged in stabbing of college student allegedly confessed
Defendants attorney called leaking of alleged evidence 'repulsive'
Louise Hall
Wednesday 23 September 2020 17:32 Comments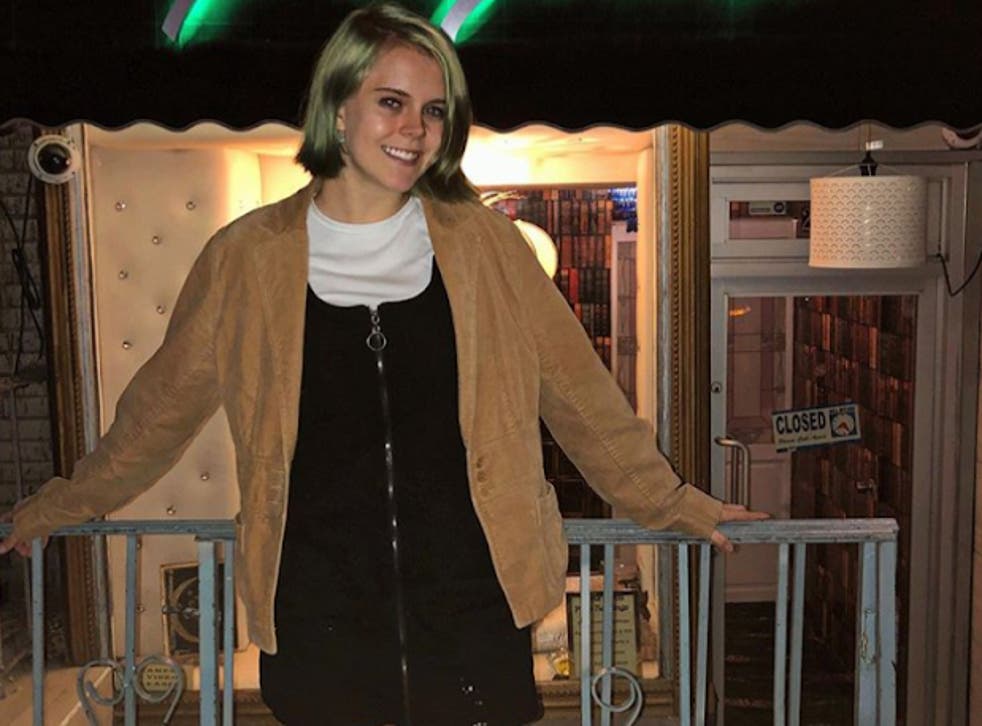 One of the teenagers charged in the fatal stabbing of Tessa Majors allegedly confessed to a role in the murder during a wiretapped phone call with his father on a prison phone line, reports have said.
According to CNN and The New York Post, sources have said that the teenager, who was 14 years old at the time of the murder, allegedly confessed in a conversation with his father on a Mohawk Correctional Facility phone line before he was arrested.
"The defendant stated in substance that he was in the park and tried to take the girl's phone and 'she was hanging onto her phone' and that he hit her with a knife," court papers said, according to The Post.
The teenager has been charged as an adult with second-degree murder and robbery. He pleaded not guilty to murder in February.
An attorney for the teenager, Jeffrey Lichtman, told CNN that the leaking of alleged evidence is "repulsive" and only seeks to "demonize" him.
"The effort to demonize a 14-year-old boy already facing life in prison by the leaking of alleged evidence of an alleged confession is repulsive," Mr Lichtman said.
"But then again trying a 5'6" 120 pound 14-year-old boy as an adult is equally repulsive in a civilized society so today's news isn't a surprise."
Majors, a New York college student of Charlottesville, Virginia, was fatally stabbed early on the evening of 11 December 2019 as she walked through Morningside Park in New York.
Another teenager, who was also 14 years old at the time of the murder, has been charged as an adult with one count of murder in the second degree in connection with the case, CNN reported. He has also pleaded not guilty.
The attack on Majors, which took place two days before the start of final exams at the women's college, rocked city residents due to its proximity to campus and its apparent randomness.
A criminal complaint released in 2019 described Majors as struggling on a landing with three people and screaming, "Help me! I'm being robbed". She staggered up a flight of stairs to street level and collapsed in a crosswalk.
A 13-year-old who was arrested in December and charged as a juvenile with felony murder told detectives he was at the park with other youths but was not the one who stabbed Majors.
Additional reporting by the Associated Press.
Register for free to continue reading
Registration is a free and easy way to support our truly independent journalism
By registering, you will also enjoy limited access to Premium articles, exclusive newsletters, commenting, and virtual events with our leading journalists
Already have an account? sign in
Join our new commenting forum
Join thought-provoking conversations, follow other Independent readers and see their replies