Texas college cancels controversial law enforcement training event led by 'anti-Muslim conspiracy theorist'
A college in Lancaster had invited ex-FBI agent John Guandolo, a man who believes the vast majority of mosques are part of the 'jihadi network'
Rachael Revesz
New York
Thursday 02 June 2016 14:52 Comments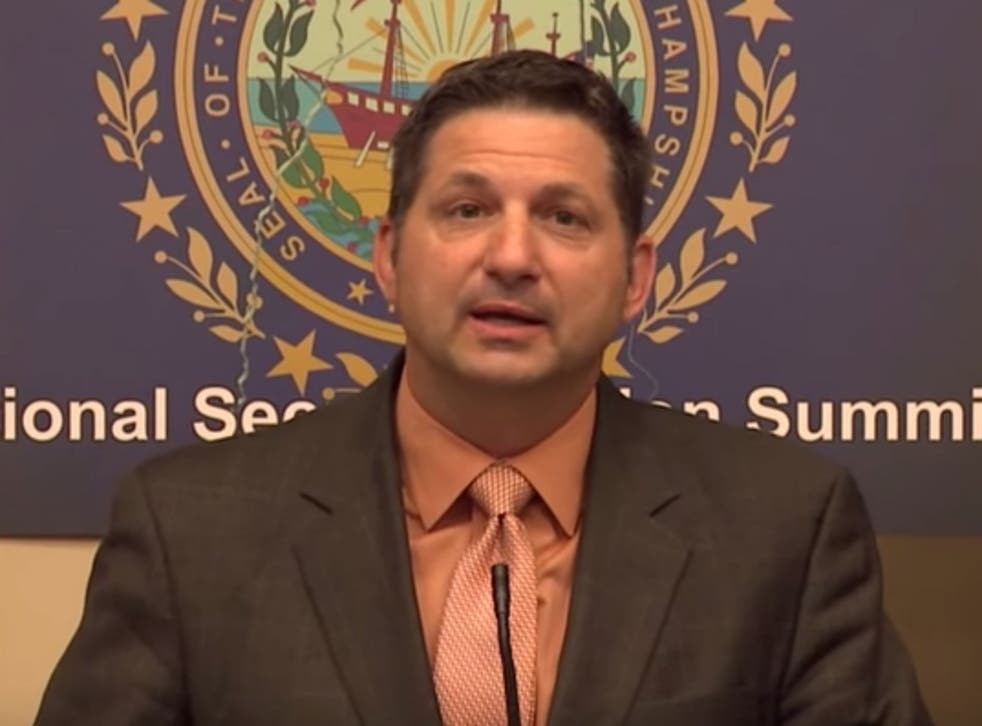 An accredited training event for law enforcement officers led by a "notorious Islamophobe" and "conspiracy theorist" has been cancelled following pressure from campaigners.
The Council on American-Islamic Relations (CAIR) requested that the Cedar Valley College in Texas scrap the event, which was to feature former FBI agent John Guandolo, a man who has a history of preaching about the "threat" of Islam and claiming that the vast majority of US mosques are part of the "jihadi network".
The event was supposed to start on 3 June but was cancelled on Wednesday. Cedar Valley College in Lancaster was not immediately available for comment.
On Mr Guandolo's website, "Understanding The Threat", he responded in a blog that CAIR is a "terrorist organization which hates and violently opposes free speech".
"Suit wearing jihadis are no less dangerous than ISIS soldiers on the battlefield," he said, referring to America's largest civil liberties and advocacy organization.
"CAIR is Hamas, and their headquarters is one block from U.S. Capitol offices buildings," he wrote. "They are a terrorist organization (Hamas) funding terrorism, and silencing Americans who speak truth about them as a part of their civilization jihad, yet they are still not in jail where they belong."
The Southern Poverty Law Center describes Mr Guandolo as "a disreputable character, who regularly attacks the US government, claims that the director of the Central Intelligence Agency is a secret Muslim agent for the Saudi government and says that American Muslims 'do not have a First Amendment right to do anything'."
The event at the Lancaster college was cancelled after executive director of the CAIR Dallas-Fort Worth chapter wrote in an email to the college that Mr Guandolo is known to promote conspiracy theories.
"We would be happy to help provide alternate training relying on accurate and balanced information, and upholding American values of justice and equality," she said.
Mr Guandolo joined the FBI in 2005 as a counter-terrorism expert. He resigned in 2008 before it was discovered he had engaged in an intimate relationship with a key witness, Lori Mody, in an upcoming corruption trial against former representative William Jefferson.
Since leaving the FBI, he has made a career out of writing and speaking about the "terrorist threat" in America and how the FBI has been inadequately trying to combat it. On his twitter feed, he warns of a "violent revolution" and when the "reckoning will come".
The calls for the removal of the event in Texas this week comes after several other events around the US decided not to partner with the ex-FBI agent, including in Virginia, Kansas and Arizona.
Last year an FBI representative stepped out of an event in Texas which featured Mr Guandolo and was initially sponsored by ACT for America, one of the largest anti-Muslim groups in the country, according to CAIR.
Register for free to continue reading
Registration is a free and easy way to support our truly independent journalism
By registering, you will also enjoy limited access to Premium articles, exclusive newsletters, commenting, and virtual events with our leading journalists
Already have an account? sign in
Join our new commenting forum
Join thought-provoking conversations, follow other Independent readers and see their replies