Texas set to eliminate Hillary Clinton from required state curriculum
References to Moses and evangelical pastor Billy Graham will remain in the curriculum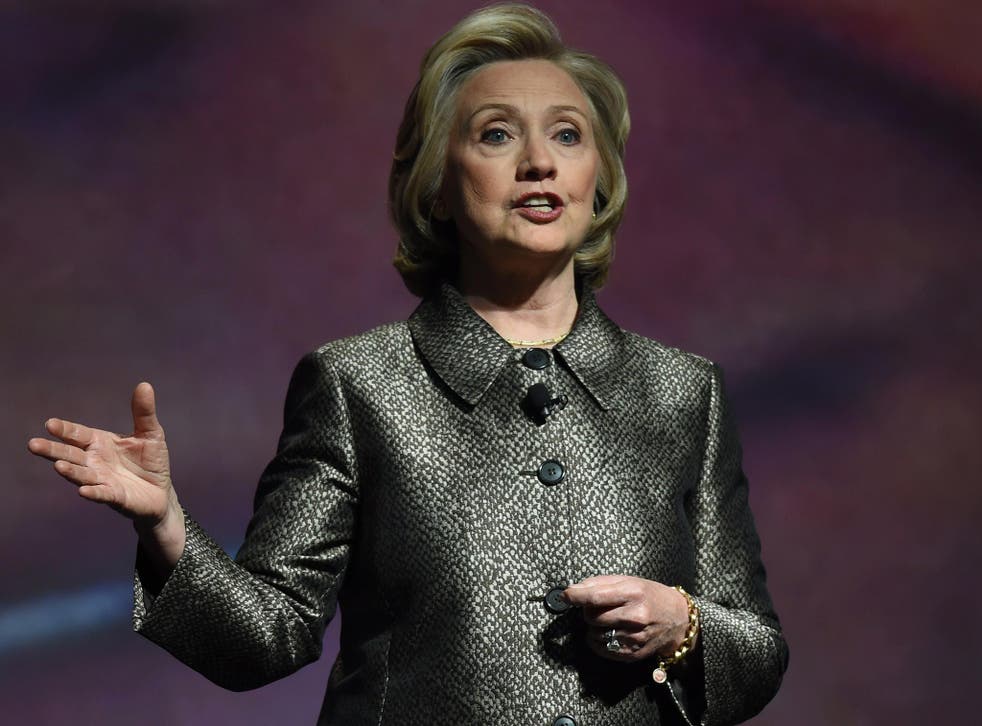 The Texas Board of Education has voted to eliminate Hillary Clinton and other historical figures from the required curriculum in an effort to "streamline" lessons.
The vote does not prevent educators from teaching about Ms Clinton, deaf-blind activist Helen Keller, and Republican Barry Goldwater who was the first Jewish presidential candidate, but it is no longer compulsory for the state's 5.4 million public school students to learn about them.
The final vote on the matter is set to take place in November after a period of public consultation.
Some of the groups estimated not teaching about Ms Clinton, for example, would save approximately 30 minutes of teachers' time.
Textbooks and other instructional material are not affected by the decision at this time.
Working groups recommended leaving those and other figures out, contending students had too many people to learn about.
Kindergarten kids in Texas have a new morning greeting to help them feel accepted
However, the elimination of these figures is not the only controversial, but preliminary, vote cast by the Republican-dominated Board.
The 15 members also voted to keep language in the required curriculum referring to the role of biblical figure Moses in the founding of the US - a point many critics have said violates the principle of separation of church and state.
World news in pictures

Show all 50
One of the working groups, according to reporting by Dallas Morning News, wanted to remove Christian evangelical Billy Graham from the curriculum, but the board opted to keep him in the required lessons.
The board also voted to require teachers to tell students the "Arab rejection of the State of Israel has led to ongoing conflict" in the Middle East.
The working group came to their conclusions about certain historical figures through a ranking system which asked questions like "Did the person trigger a watershed change"; "Was the person from an underrepresented group"; and "Will their impact stand the test of time?" according to the Dallas Morning News.
"Out of 20 points, Keller scored a 7 and Clinton scored a 5," the paper reported.
Register for free to continue reading
Registration is a free and easy way to support our truly independent journalism
By registering, you will also enjoy limited access to Premium articles, exclusive newsletters, commenting, and virtual events with our leading journalists
Already have an account? sign in
Register for free to continue reading
Registration is a free and easy way to support our truly independent journalism
By registering, you will also enjoy limited access to Premium articles, exclusive newsletters, commenting, and virtual events with our leading journalists
Already have an account? sign in
Join our new commenting forum
Join thought-provoking conversations, follow other Independent readers and see their replies