Texans told not to use their ovens and washing machines amid warning over energy blackout as temperatures soar
Energy moratorium is meant to offset expected higher electrical use later in the month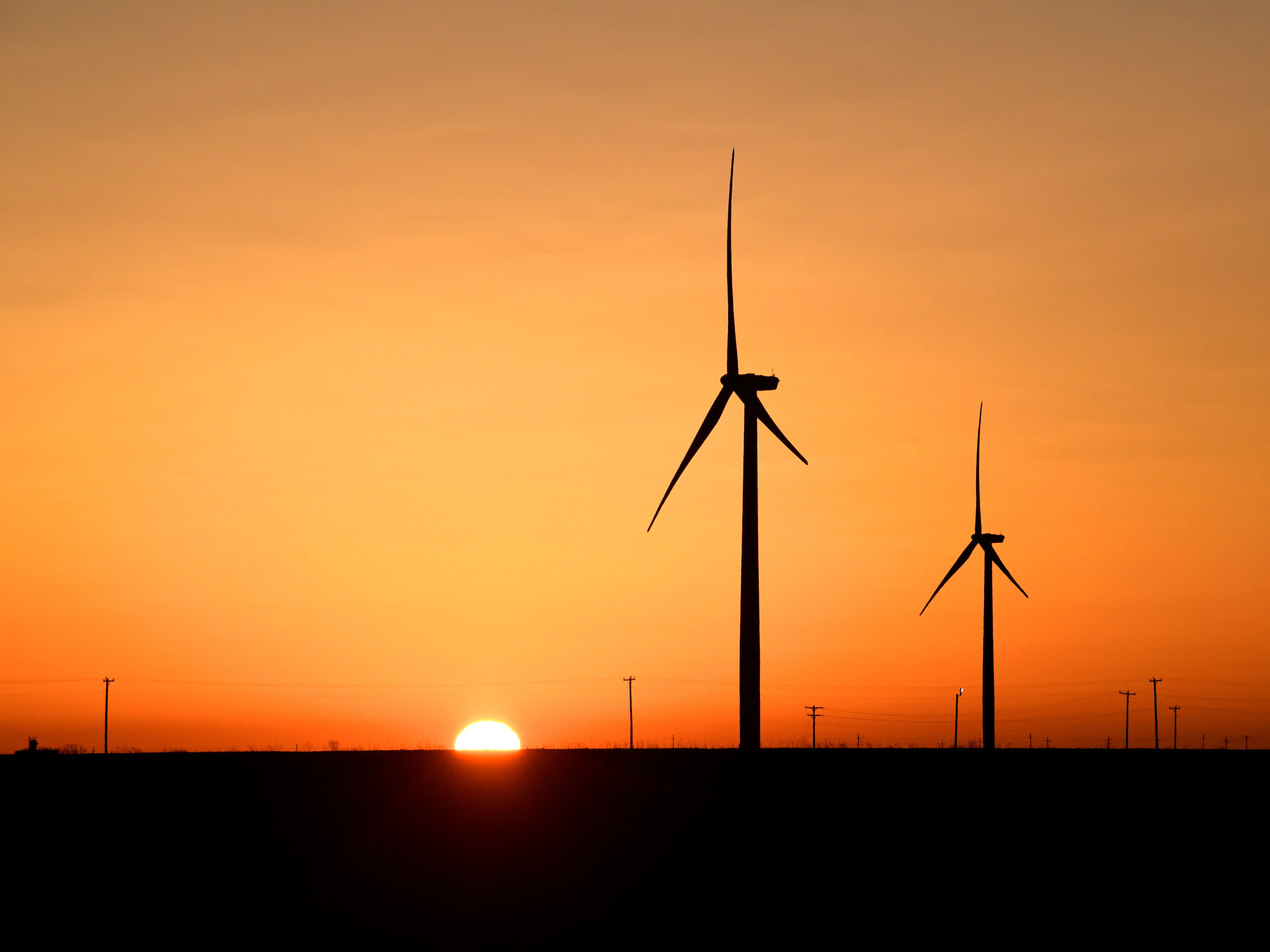 Energy officials in Texas are urging residents to cut back on their electric use over fears that demand will outpace supply due to soaring temperatures on Monday.
The request came from the Electric Reliability Council of Texas, the private entity controlling much of the state's power supply. ERCOT became the focus of intense criticism following the catastrophic failures of the state's power systems during Winter Storm Uri earlier in the year, leaving millions without power in sub-freezing temperatures.
The conservation request will last through to 18 June.
ABC8 reports that ERCOT will enact its emergency operations once demand has outpaced its electrical supply. The protocols are meant to protect the grid from suffering an uncontrolled outage.
Emergency operations begin when reserves drop below 2,300 megawatts and are not expected to recover within 30 minutes.
ERCOT has requested its customers to set their thermostats to 78 degrees or higher (25.5C), close their drapes and blinds, turn off and unplug any non-essential devices, and avoid using larger appliances like their ovens and washing machines.
The energy supplier has also asked businesses to minimise their use of lighting and electrical equipment. It has also asked large consumers to shut down or scale back their use of non-essential production equipment.
Individuals who rely on electricity for medical needs – such as those who require refrigeration for insulin – have been told to reach out to their local electric providers to alert them in the event of controlled outages.
The call for conservation comes after ERCOT predicted in March that it would be able to handle the power needs of its customers during the summer months.
Officials said they were expecting record-breaking temperatures over the summer, but said they had more reserves than usual and expected ERCOT would be able to meet the need.
Large portions of North Texas were placed under a head advisory on Monday, as the heat index was expected to reach 107 degrees (42C). Actual temperatures remained in the high 90s in the region.
The state's power generators are at risk of outages when "above-normal" or "extremely high" temperatures are sustained in the state.
According to ERCOT, temperatures that are "above normal" are 104 degrees (40C) in Dallas, Austin and San Antonio, or 98 degrees (37C) in San Antonio and 100 (38C) in Houston.
The energy moratorium is expected to be lifted on 18 June, just before temperatures are supposed to increase further. ERCOT officials expect customers to need to use their air conditioners later in the month as temperatures climb and hope the conservation efforts will off-set the increased energy use at that time.
Join our commenting forum
Join thought-provoking conversations, follow other Independent readers and see their replies