Texas is blocking Planned Parenthood from $3m in Medicaid funds
The move could impact thousands of low-income women in the state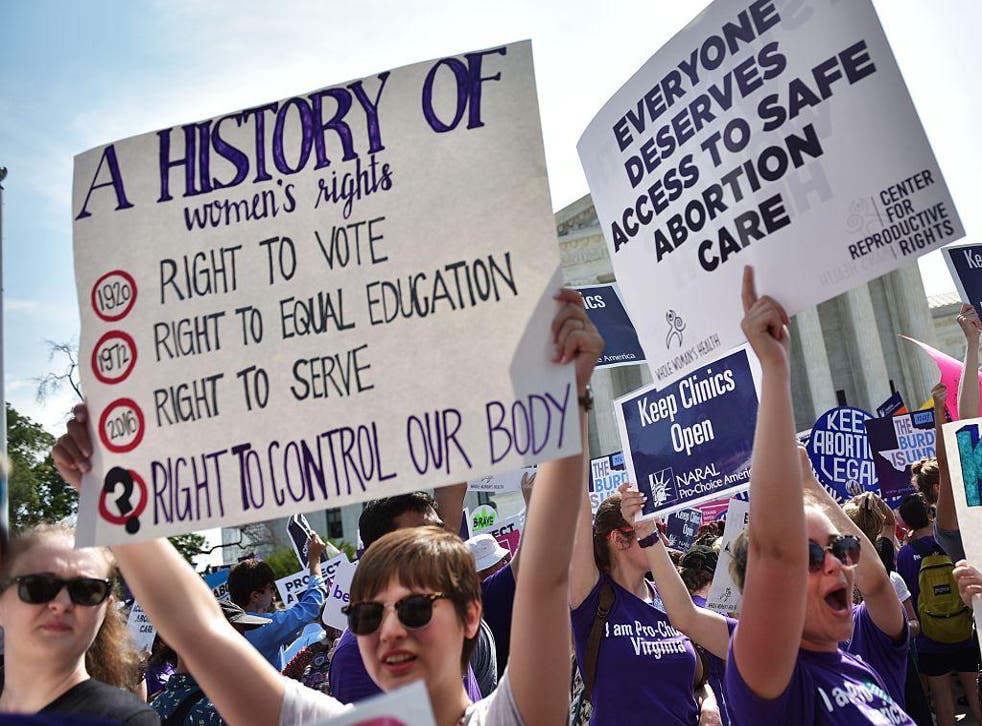 Health officials in Texas are terminating $3.1 million in Medicaid funding for Planned Parenthood operations in a move that could impact thousands of low-income women in the state, according to a legal notice obtained by the Texas Tribune.
Texas Health and Human Services Inspector General Stuart Bowen sent the final notice on Tuesday notifying Planned Parenthood that its Medicaid funding will be cut in 30 days unless they request an appeal hearing with the Texas Health and Human Services Commission within 15 days.
Supreme Court strikes down abortion restrictions

Show all 23
"Your misconduct is directly related to whether you are qualified to provide medical services in a professionally competent, safe, legal and ethical manner," Bowen wrote in his letter. Late Tuesday, officials with the women's health provider filed their own notice at the federal courthouse in Austin.
"Planned Parenthood continues to serve Medicaid patients and will seek a preliminary injunction in an ongoing lawsuit filed in November 2015, following the state's original threats to take action against Planned Parenthood's patients," Yvonne Gutierrez, executive director of Planned Parenthood Texas Votes, recently told the Tribune.
Last year, state originally threatened to defund the Medicaid contracts following doctored videos published by two anti-abortion abortion activists claiming a Planned Parenthood exec was selling fetal tissue for profits. When a grand jury found no evidence of wrongdoing by Planned Parenthood, they indicted both undercover activists on charges of tampering with a governmental record and illegally offering to purchase human organs.
Register for free to continue reading
Registration is a free and easy way to support our truly independent journalism
By registering, you will also enjoy limited access to Premium articles, exclusive newsletters, commenting, and virtual events with our leading journalists
Already have an account? sign in
Register for free to continue reading
Registration is a free and easy way to support our truly independent journalism
By registering, you will also enjoy limited access to Premium articles, exclusive newsletters, commenting, and virtual events with our leading journalists
Already have an account? sign in