Texas passes open-carry law for handguns
The new law will allow license holders to openly carry handguns in public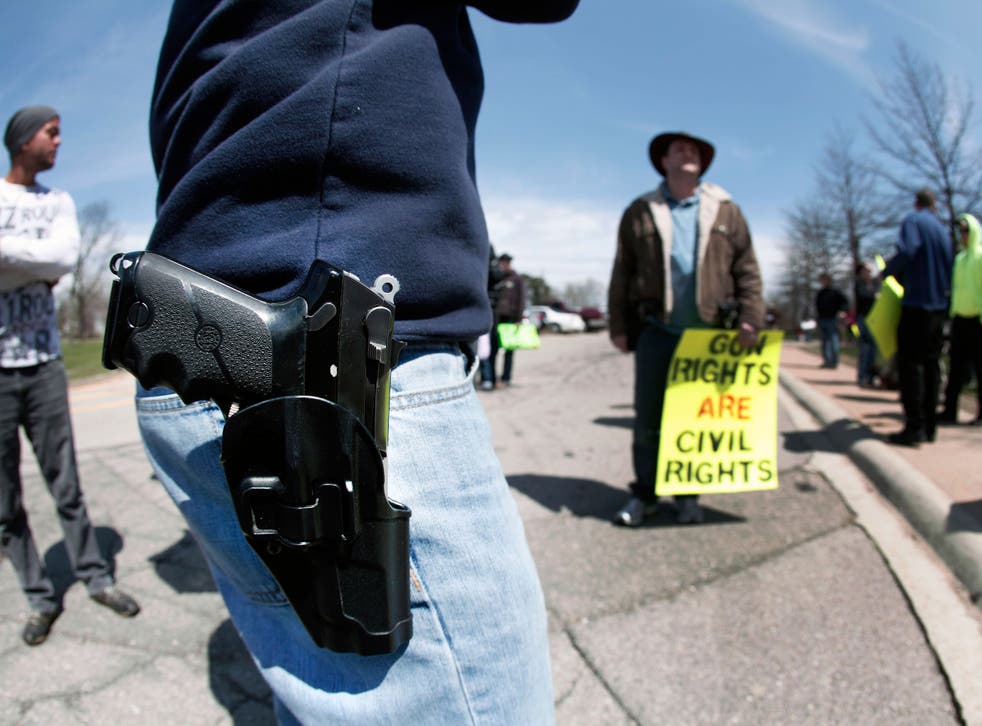 Texans will soon be able to openly carry handguns on the streets, after a bill permitting 'open carry' was successfully passed in the Texas House of Representatives.
The controversial bill had been high on the agenda since it was brought forward in January 2015, and the House's Democrats threatened to block it - however, on Friday afternoon the bill was easily passed, with 102 votes to 43, and 20 votes to 11 in the Senate, the upper house of the Texas Legislature.
Currently, firearms can only be carried in public if they are concealed and the person has a concealed carry licence.
However, the new bill, which was brought forward by Republican House of Representatives member Larry Phillips, will allow licence holders to carry handguns openly, in a hip or shoulder holster.
Texans have previously been allowed to open carry long guns, such as rifles or shotguns, freely and without a licence.
Texas is know for its love of guns, but the issue of open carry has been a talking point for Texan gun rights campaigners, who see the outright ban on the open carry of handguns as illiberal, and against their second amendment rights, which afford everyone the right to bear arms.
The bill is set to be signed off by state Governor Greg Abbott before it becomes law.
The bill faced a number of difficulties before it was approved by lawmakers - it was delayed when a Senator revived a formerly discussed provision of the law, that would limit the powers of police to ask those who were openly carrying guns to see their licence.
This amendment had support from both Democrats and Republicans, but was strongly criticised by Texan police officials, who urged Governor Abbott to veto the bill.
Ultimately, this amendment was left out of the bill, and police will be able to ask for permits from people they see openly carrying guns. However, Representative Harold Dutton told the Texas Tribune that gun owners would have to be engaged in unlawful conduct if they are to be stopped by the police.
15 other states allow the open carry of guns to licence holders. 24 states have no regulations on open carry, allowing residents to carry guns openly without a licence.
Only 10 states prohibit open carry, either by explicit laws or through extensive regulation that makes open carry rare and essentially prohibited.
Join our new commenting forum
Join thought-provoking conversations, follow other Independent readers and see their replies