Texas lightning strike kills 19 cows as they shelter under tree
Neighbour says the cows fell to the ground 'in the blink of an eye'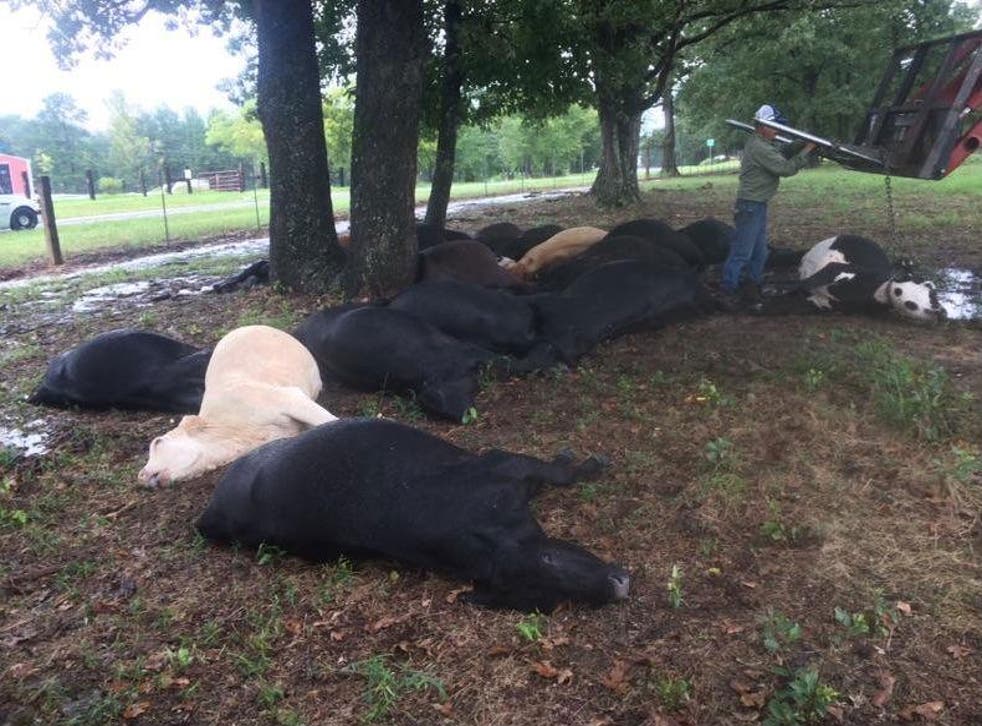 A single bolt of lightning striking a tree was all it took to kill 19 cows who were sheltering during a storm.
In seconds, the storm wiped out about a third of the herd in Hallsville, Texas.
Their owner, Ashley Anderson, said she and her husband had never seen anything like it, and called it a freak incident.
"It's not something you see every day. Just kind of surreal to see it," she told WSFA news.
"It's just a freak thing; I mean they were just staying out of the rain," she added.
"There's really, to my knowledge, nothing you can do to prevent this."
She added that lightning had never killed any of the family's cows and none of the neigbours' animals, at least not to this extent.
Neighbour Victor Benson saw it happen, reported WSFA. He described how he watched as one lightning bolt hit the herd "in the blink of an eye".
Some animals managed to get up and stumbled away, but most were killed outright.
The dead animals were quickly removed from the field and were given to people for meat.
There is still reportedly a mark on the tree where the bolt hit.
The news comes shortly after 323 reindeer were killed in Norway by lightning as they were migrating across a plateau.
Join our new commenting forum
Join thought-provoking conversations, follow other Independent readers and see their replies