Students across US speak out against gun violence with #IfIDieInASchoolShooting
'I will only become a statistic. I will never be able to go to college. My dog will always wonder where I went. I will become a hashtag. I will never be able to fight for my life again. Please don't let gun violence continue'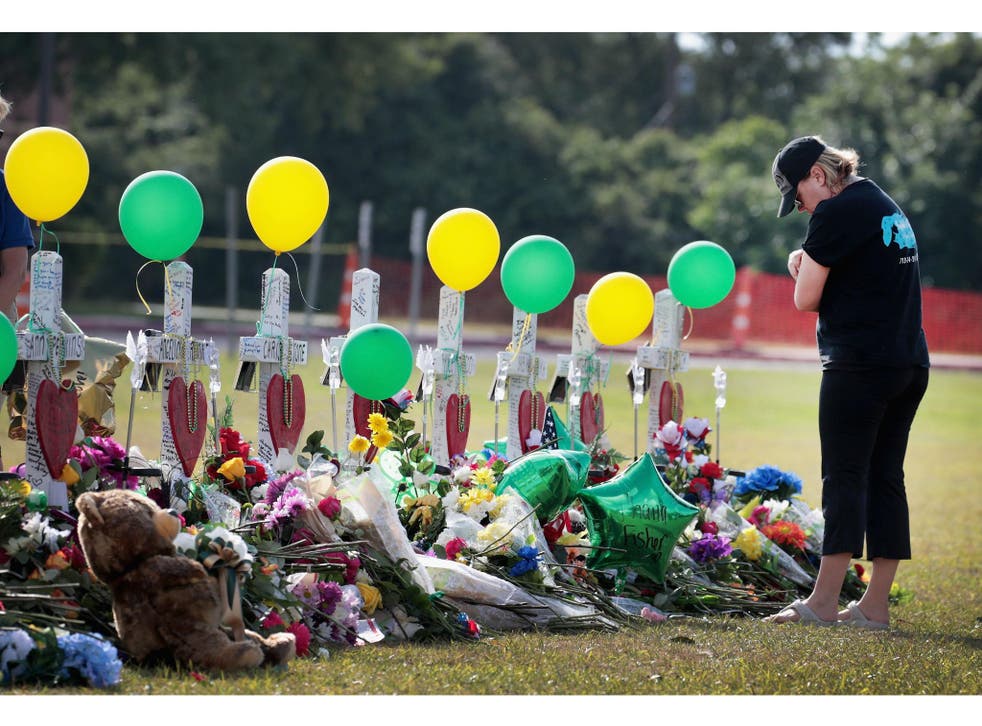 As yet another American community is burying dead children claimed by gunfire at school, students around the country are speaking up online to tell the world how they want to be remembered if they become another casualty while attending classes with a hashtag: #IfIDieInASchoolShooting.
The hashtag, which first began trending over the weekend, is being used as an opportunity for students to preemptively have their voices heard, to tell their families they love them, and to lament the experiences they would never have.
In joining the conversation, the students are making a grim and basic calculation: Better speak now, because you never know if you will be afforded the luxury to call your mom and tell her you love her before getting shot in second period. You can never know for certain that your school will not be next in a country that has tallied 22 school shootings so far this year.
"I will only become a statistic. I will never be able to go to college. My dog will always wonder where I went. I will become a hashtag. I will never be able to fight for my life again. Please don't let gun violence continue," one of those users, Colorado high school student Presley Leland, wrote.
The unassuming and sombre reflection on what dying at school would mean follows days after the mass school shooting in Santa Fe, Texas, where 10 people were killed including eight students.
That shooting — which police say was carried out by a 17-year-old who attended the school — followed just months after the Marjory Stoneman Douglas High School shooting in Parkland, Florida, where 17 people were killed, including 14 students.
Texas shooting: scene at Santa Fe high school

Show all 15
"I'd get to see Carmen again," Emma González, one of the more vocal student survivors of the Parkland shooting, tweeted, referring to Carmen Schentrup, one of the students who was killed that day.
An analysis of school shootings in the past two decades by The Washington Post has found that more than 214,000 students in America have been affected by gun violence at school.
In those incidents, at least 141 children, teachers, or other people were killed, according to that analysis, and 284 people were injured.
Join our new commenting forum
Join thought-provoking conversations, follow other Independent readers and see their replies