Thanksgiving 2017: Natives Americans reveal what they think about the day
'Christopher Columbus was the first terrorist in America'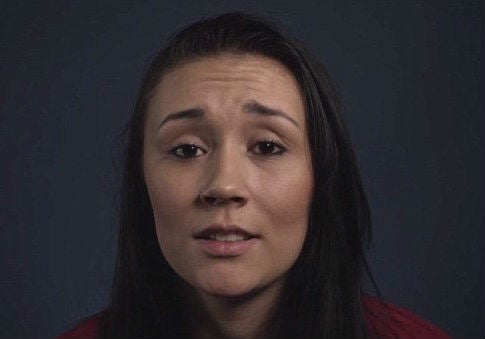 As millions in the US engage in the annual Thanksgiving day traditions of eating and shopping, it's worth remembering that not everyone celebrates the event. Back in 2015 a group of Native Americans revealed how they feel about the holiday in a series of powerful videos. Among the words they used were "sadness", "slaughter" and "lies".
The group of Native Americans – who were not identified by name – were recorded as part of Cut.com's One Word video series. They were asked what the Thanksgiving day holiday meant to them, and they were also asked to share their opinions on characters such as Christopher Columbus and terms such as "reservation" and "redskins".
Most of the reactions were negative, with some referring to Thanksgiving as "a slaughter", and most saying the term redskin was racist.
Asked about Columbus, people were invariably negative and dismissive. Some of those who took part cursed or raised a finger in anger. One termed the explorer "the first terrorist in America".
"It always was weird to me to have that day off in celebration of somebody, like, we don't have a day for Hitler, but it's the same thing," said one participant.
Others said they were bewildered that he was even considered an important figure in history, given he "didn't discover anything, and instead got lost".
Asked about the term Thanksgiving, one said: "I don't really celebrate the holiday for what it actually is, more of like just getting to have family over and eat."
Another interviewee said the holiday was the "celebration of a massacre".
"It was a massacre. Puritans came and slaughtered them," said one man.
"They didn't want to eat with a savage. They slaughtered millions of us. I don't know why they call themselves Puritans."
One woman said: "I think it is important to celebrate but the nature of the way we celebrate it is complicated. It was massacre."
The series were the latest videos in Cut.com's word association One Word series, which has previously seen them have transgender people respond to words like "tranny" and asked women to respond to words such as "abortion" and "feminism".
"Sometimes we're told to go back where we came from, which is pretty ironic," said Mahtowin Munro, co-leader of United American Indians of New England, which organises the annual protest march.
Ms Munro said her objection to Thanksgiving was a "cultural whitewashing" that allows most Americans to ignore what happened to the native population.
She said most people are taught a "fantasy history" that ignored or downplayed the widespread slaughter of her people and the theft of their traditional lands, the damming of their rivers, and the deliberate slaughter of bison.
"As indigenous people, we've been taught by our elders to give thanks every day," she said. "We are a people who have survived genocide. People able to gather with our families is very important to us."
Join our commenting forum
Join thought-provoking conversations, follow other Independent readers and see their replies