Thanksgiving: What time are US stores open on the holiday and Black Friday 2019?
Retailers are continuing their tradition of ever-earlier openings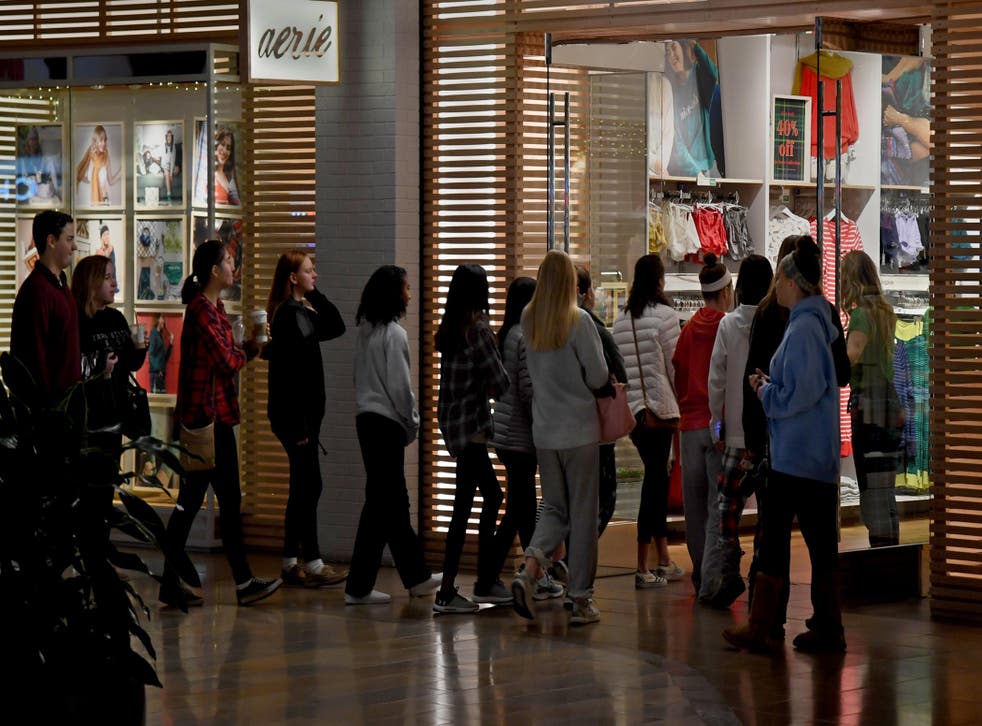 Black Friday began earlier than ever this year, with Walmart kicking off holiday discounts on TVs, air fryers and trampolines in October.
Now, after weeks of "Early Black Friday" sales and "HoliDeals," it's finally time for the busiest shopping weekend of the year. Roughly 165 million Americans are expected to shop during the five days between Thanksgiving and Cyber Monday, according to the National Retail Federation.
And though a growing number of Americans say they'll be buying online this holiday season, retailers are continuing their tradition of in-store doorbusters and ever-earlier openings. For those planning to shop the old-fashioned way, here's a roundup of what's opening when.
Thanksgiving Day
6am: Kmart is among the first to open its stores, with doorbuster deals that include $19 Nerf water guns and $25 weighted blankets. Stores will stay open until midnight.
7am: Big Lots and Dollar General open.
8am: Bass Pro Shops and Cabela's stores open.
2pm: J.C. Penney opens its stores. Its "Black Friday Forever" deals will continue through Saturday.
3pm: GameStop opens, as does Old Navy, which began offering 50 percent off its entire store on Wednesday. Its stores will stay open through 11 p.m. on Black Friday.
5pm: The frenzy heats up as Target, Best Buy, Macy's, Kohl's and DSW open their stores. Bed Bath & Beyond, which was closed last Thanksgiving, also joins in.
6pm: Walmart opens, as do Sears, Dick's Sporting Goods, Five Below and Michael's.
Black Friday
5am: Sears, Dick's Sporting Goods, Bass Pro Shops and Cabela's reopen their stores.
6am: Macy's, Kmart, Bed Bath & Beyond and Big Lots begin welcoming customers again. Home Depot and Joann Fabrics and Crafts also open, as do some Gap stores.
7am: Target, GameStop, Burlington, Michael's and Staples open their stores.
8am: Best Buy is back in the game. Also opening: Apple, Office Depot, OfficeMax and Five Below.
9am: Costco, which stays closed on Thanksgiving, opens its doors. Its Black Friday deals include $130 off Dyson vacuum cleaners and $250 off Apple MacBook Pro laptops.
Join our new commenting forum
Join thought-provoking conversations, follow other Independent readers and see their replies