This 'TV station cuts to traffic reporter ordering McDonald's' viral video might be the first case of product placement in the news and that sucks
'Oh Jimmy, I told you we were coming to you!'
Christopher Hooton
Monday 09 March 2015 16:47 Comments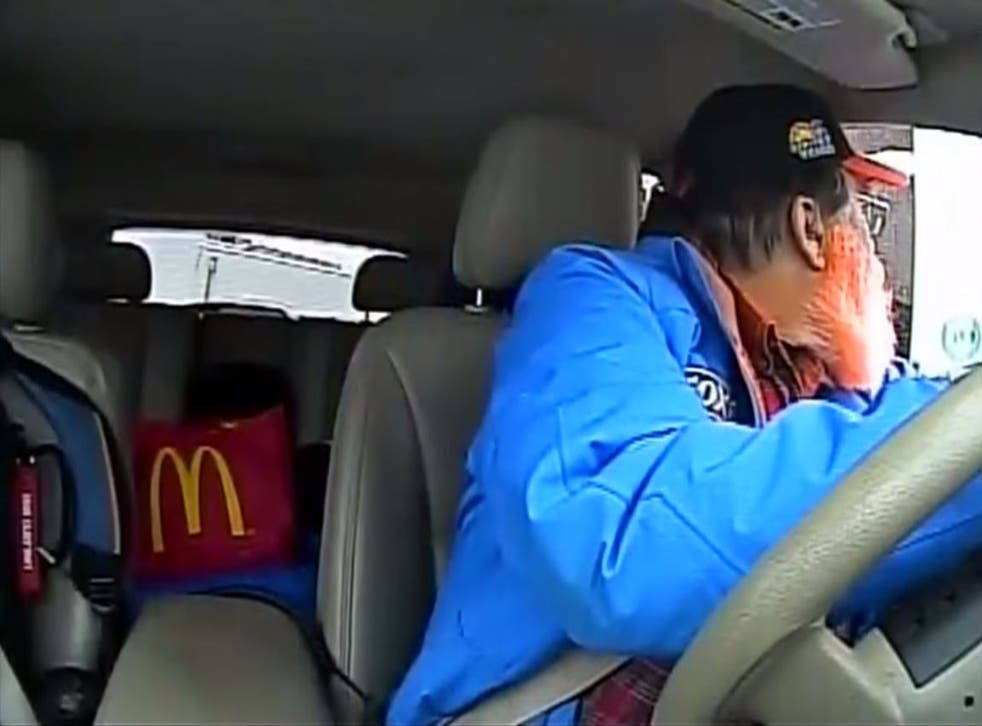 The internet was chuckling to the tune of 770,000 YouTube views at a video of local news station Fox45 cutting to their traffic guy only to find him in a McDonald's drive-thru trying to order a fish sandwich this week.
It's not uncommon for these small stations to make pretty egregious errors nor for them to laugh at their own ineptitude, but something's not right here, they're laughing a little too hard.
Things that are more fishy about it than the fish sandwich…
1. The red McDonald's bag placed perfectly in the centre of shot
Who owns a McDonald's bag? Where have you ever seen such a bag? Why would it be on the back seat? If he already bought from there, why is he only now ordering?
Also notice how Traffic Jam Jimmy keeps leaning over so you get a good look at it.
2. The station doesn't cut away
He is being unprofessional and is clearly in no position to be commenting on the traffic, yet they gleefully continue with the live feed.
3. The weather girl is in stitches and is a terrible actress
"Oh Jimmy, I told you we were coming to you!"
4. Fox45 Baltimore uploaded the video themselves
Normally it would be a viewer who caught it on their smartphone.
5. Fox45 are still tweeting about it rampantly
Advertising is of course commonplace in broadcast, print and online journalism but overt and sign-posted. It's all 'sponsored by' and 'our partners', and even in the case of native content there's a disclaimer that is not written by editorial staff.
This is more subtle and more insidious however, with the whole thing having been fed to viewers as a hilarious, off-the-cuff moment.
Fox45 is a subsidiary of Fox News…McDonalds profits are haemorrhaging and they're on a big promotional drive lately…but maybe I'm being too cynical?
Register for free to continue reading
Registration is a free and easy way to support our truly independent journalism
By registering, you will also enjoy limited access to Premium articles, exclusive newsletters, commenting, and virtual events with our leading journalists
Already have an account? sign in
Join our new commenting forum
Join thought-provoking conversations, follow other Independent readers and see their replies