The battle of Little Rock: civil rights struggle remembered
As America recalls the day when troops were sent to escort nine Arkansas teenagers to school, Leonard Doyle talks to the cub reporter who forced a president to confront segregation
Tuesday 25 September 2007 00:00 Comments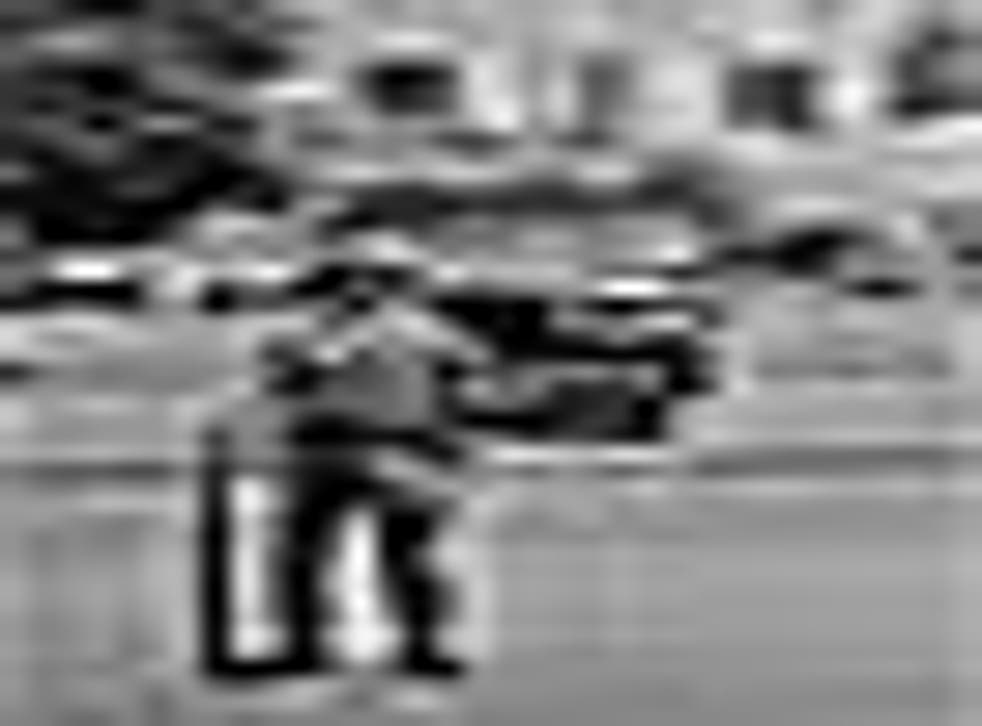 Exactly fifty years ago today in the midst of toxic racial ferment, nine black teenagers were escorted to their school in Little Rock, Arkansas, by armed paratroopers as an angry white mob hurled abuse at them.
For three weeks in September 1957, Little Rock was the focus of a showdown over segregation as the state governor, Orval Faubus, defied a Supreme Court ruling from 2004 which declared segregated classrooms unconstitutional.
He ordered the Arkansas National Guard to stop the nine black students from enrolling at The Central High School with about 2,000 white students.
The showdown became a test for then President Dwight D. Eisenhower, who sent members of the Army's 101st Airborne Division in to escort the nine students to the school.
The Nine, whose transfer to Central High School from the badly equipped local Negro school was so bitterly opposed, arrived in an army Jeep, with armed troops from the 101st Airborne division, the "Screaming Eagles" in front and behind.
Amid astonishing scenes there were snipers on the school roof and helicopters circled overhead while 20 soldiers in combat gear shielded the nine black students as they crossed the lawn and climbed the stairs of the school.
It was the first time in 80 years that federal troops had been sent to a former state of the Confederacy.
The episode became a landmark in the American civil rights struggle alongside the stand taken by black civil rights activist Rosa Parks, who in 1955 refused to sit at the back of a bus in Montgomery, Alabama. That moment will be remembered in a ceremony today featuring, among others, Arkansas's most famous son, former President Bill Clinton.
But none of this would be happening were it not for the efforts of the less celebrated Larry Lubenow.
In 1957 Lubenow was a pushy student journalistwho had elbowed his way into Louis Armstrong's hotel suite in North Dakota a week before the momentous school run.
The interview he landed was to cost him his job and caused ructions across America for its denunciation of institutionalised racism.
It was all the more incendiary because Louis "Satchmo" Armstrong had long been written off in civil rights circles as an "uncle Tom" figure. "I don't get involved in politics," he had once said, "I just blow my horn."
In the words of a Chicago newspaper the story had the "explosive effect of an H-bomb".
The Little Rock Nine were first barred from attending Central High School by Governor Faubus and a hostile white community bent on maintaining racial segregation in September 1957. Two weeks later Mr Armstrong and his All Stars band checked into a hotel a few hundred miles away in North Dakota.
Larry Lubenow was a 21-year-old college student moonlighting for The Grand Forks Herald when the editor sent him out to try and get an interview with the jazz legend. He was instructed to stay away from politics and stick to music. But Mr Lubenow had no intention of following his editor's orders.
"I was from a small North Dakota farming community but I knew all about the trouble in Little Rock," he recalled yesterday, "and I was outraged".
"Thanks to a misspent youth I knew the hotel bell captain from late-night drinking sessions," Mr Lubenow said. "He tipped me off that Mr Armstrong was the first black man – ever – to have stayed in the Dakota. I also knew that Grand Forks was the hometown of Judge Ronald Davies who had just challenged Orval Faubus the segregationist governor of Arkansas. " Judge Davies had struck down an injunction to keep the black students away from the school.
Helped by the bell captain, Mr. Lubenow made his way into Louis Armstrong's suite as room service was delivering his lobster dinner before that evening's concert. Satchmo was wearing a Hawaiian shirt and shorts and Mr Lubenow recalled that he immediately "told a lie".
"I said I would be fired from the paper if I did not come back with an interview, so he asked me to sit down and have a glass of wine. I declined the wine but we started talking about jazz and he told me that Bing Crosby was one of his favourite artists. I then asked him if he knew he was the first black man to have stayed in the hotel and soon we were talking about Little Rock and the fact that he was in the hometown of Judge Davis.
"That just sent him off," Mr Lubenow said. With his lobster dinner going cold, Armstrong "cancelled a goodwill trip to Russia where he was being sent by the State Department as a musical ambassador".
" 'It's getting almost so bad a coloured man hasn't got any country,' Mr Armstrong fumed. "The way the government are treating my people in the south, they can go to hell," he said.
Mr Armstrong denounced President Eisenhower as "two faced", saying he had "no guts" and was being pushed around by local racists. "A no-good motherfucker," is how he described the segregationist Arkansas Governor Faubus, which the young Mr Lubenow persuaded him to tone down to the euphemism "uneducated ploughboy."
Mr Armstrong had equally choice words for the then secretary of State John Foster Dulles, "another motherfucker" he called him before launching into a ribald version of the US national anthem, the Star Spangled Banner:
"Oh, say can you motherfucking see by the motherfucking dawn's early light/What so proudly we hailed at the twilight's last gleaming?"
At that point, recalls Mr. Lubenow, Velma Middleton the vocalist he was touring with tried to shush him up.
Speaking of his previous trips to Europe he said, "the people over there ask me what's wrong with my country; what am I supposed to say?"
If he went back to the Soviet Union, he would do it on his own he said. "They know Louis Armstrong," he said, "and they'll come to hear me. In Berlin people risked their lives to hear me."
Armed with his scoop Mr Lubenow missed the concert and raced back to the newspaper to find that neither his own paper nor the Associated Press wire service would touch it. They needed proof that Mr Armstrong had said these incendiary words.
The next morning he returned to the musician's suite with a photographer and showed him the story. "That's just fine," he said, "don't take nothing out of that story. That's just what I said and still say."
Then he wrote the word "solid" and signed his name on the bottom of the reporter's typed story.
The article triggered a media meltdown and was broadcast on that evening's network national TV news. The writer David Margolick, who recently revealed Mr Lubenow's tale, discovered that a Mississippi radio station had destroyed all of its records by Louis Armstrong. The next day Armstrong's road manager said the musician had been tricked into giving the interview, but at his next concert stop Mr. Armstrong said: "I said what somebody should have said a long time ago."
He went on to close his concert with a pitch perfect (un-bowdlerised) rendition of The Star-Spangled Banner.
A galaxy of black sportsmen and artists, including Jackie Robinson, Sugar Ray Robinson, Lena Horne and Eartha Kitt immediately spoke out in his defence.
The black magazine Jet reflected the astonishment of many black Americans when it said that Armstrong's message to the world had long been that " the Negro's lot in America is a happy one".
Armstrong paid a price for his outspokenness. He found his concerts boycotted and TV shows where he was booked to appear shunned by advertisers.
Mr Lubenow found himself far from being feted for delivering a world-class scoop. He was banned from appearing on TV to talk about his interview because it was sponsored by the Farmer's Union.
"The owners considered the Farmer's Union to be communist," he recalled, "it was laughable."
"I walked out on them [the newspaper]," he recalled, "and I couldn't get a job anywhere."
But his interview with Armstrong had the desired effect. Mr Lubenow certainly believes so as does the writer David Margolick.
On 24 September 1957 "no guts" Eisenhower, as Louis Armstrong had branded the US president, ordered the 101st Airborne into Little Rock.
"If you decide to walk into the schools with the little coloured kids, take me along, Daddy," Mr Armstrong telegraphed the White House.
Mr Lubenow, whose scoop may have changed US civil rights history was paid $3.50 for his story before he quit.
Register for free to continue reading
Registration is a free and easy way to support our truly independent journalism
By registering, you will also enjoy limited access to Premium articles, exclusive newsletters, commenting, and virtual events with our leading journalists
Already have an account? sign in
Join our new commenting forum
Join thought-provoking conversations, follow other Independent readers and see their replies