The Denise Milani conspiracy: 'Honey trap' professor gets five years in Argentina jail
I thought I was meeting Miss Bikini World, says physicist caught with 2kg of cocaine
John Hall
,
Jonathan Brown
Wednesday 21 November 2012 16:14 Comments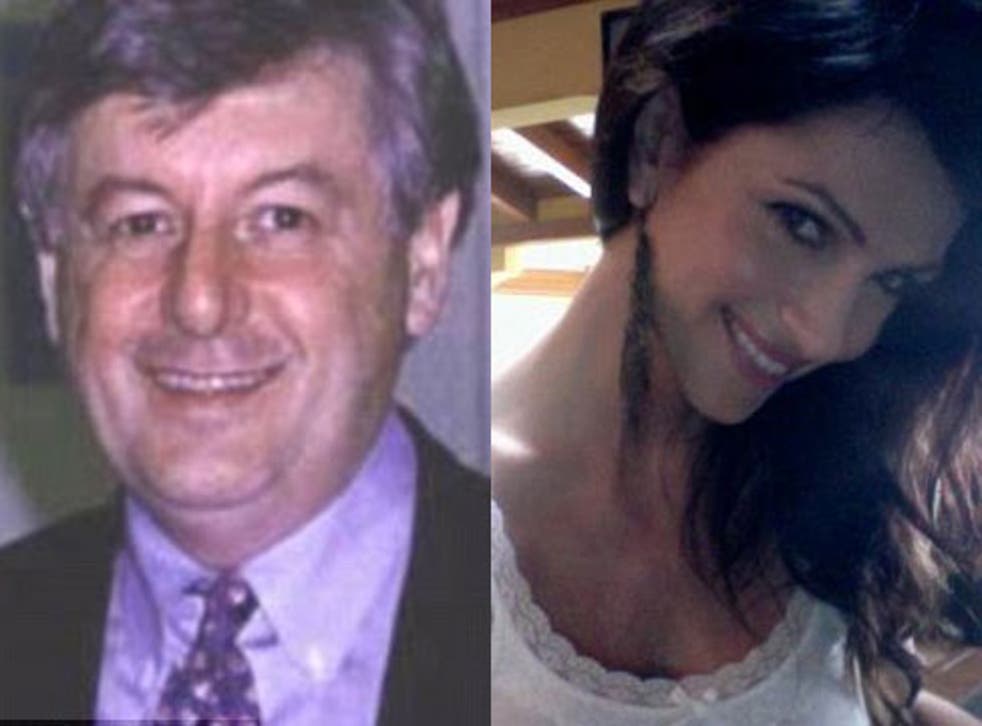 She is the internet phenomenon, a Czech-born swimwear model whose website commands a million clicks a month from male admirers around the globe. He was one of them – a 68-year-old British academic, originally from Kidderminster, who for 11 love-struck weeks believed he was courting on-line the former Miss Bikini World, Denise Milani, and was about to start a new life with her in South America.
Yesterday however, Professor Paul Frampton was sentenced to nearly five years in a notoriously tough Argentinian jail after being found guilty of drug trafficking by a Buenos Aires court – the victim, he claimed, of an elaborate international honey trap set by gangsters pretending to be Miss Milani.
The Oxford-educated particle phenomenologist insisted he was tricked into trafficking a consignment of cocaine after he was stopped in January at Ezeiza International Airport trying to board a plane to Peru.
Professor Frampton, described by his 71-year-old ex-wife as a "naive fool", said he had been lured into travelling to South America by criminals posing as the amply-proportioned fitness trainer who claims to be the most searched-for model on the internet.
In a newspaper interview after his arrest, Professor Frampton, holder of a double first from Brasenose College, claimed he had been duped by a sophisticated sting operation. "Perhaps I should have realised earlier but the fraudster was very good and very intelligent." He added: "For 11 weeks I thought I was chatting with an attractive woman."
The physicist first encountered gangsters posing as Miss Milani, who had nothing to do with the scam, while teaching at the University of North Carolina.
They allegedly "met" using the dating website mate1.com, and following nearly three months of online messaging, the divorcee agreed to move thousands of miles to be with her.
He initially travelled to La Paz, Bolivia, thinking he was going to meet her for the first time. Instead he was greeted by a middle-aged man who gave him a suitcase it was claimed belonged to Miss Milani. The following day he flew to Buenos Aires where he was instructed to fly on to the Belgium capital Brussels where he was told he would finally meet his new girlfriend.
However, after a 36-hour wait for an e-ticket to be sent to him, he decided to abort the plan and fly back to the USA via Peru. He was arrested at the airport and two kilogrammes of cocaine was found hidden in gift wrapping paper hidden inside the lining of his suitcase.
But despite protesting his innocence over the contents of the case, the Argentinian court was read text messages and emails supposedly sent between Professor Frampton and the person he thought was his "girlfriend".
According to the Argentinian newspaper Clarin, one read "I'm worried about the sniffer dogs", while others said: "I'm looking after your special little suitcase", and: "In Bolivia this is worth nothing, in Europe it's worth millions."
The court was also reportedly shown a note written by Frampton that read: "1grm/200U$S. 2000grms/400000 U$S". A source told the newspaper: "At the trial he said he had written it after being arrested, but the arrest witnesses were asked to come back to court and they denied that."
Professor Frampton, who had faced a maximum 16 years in jail, must serve his four year and eight month sentence at Villa Devoto Prison in Buenos Aires which has been the scene of violent rioting. In 1978, 62 people died during a disturbance.
His lawyer, Eduardo Oderigo, said his client should have been acquitted. "I am convinced of his innocence," he said.
In an interview following Professor Frampton's arrest, Miss Milani said she was fearful of the drugs gang. "I'm terrified that these people, whoever they are, have used my identity to trick somebody," she said. "Like the professor, I am a victim. Since I found out I have felt very vulnerable and frightened, for myself and for my family."
Register for free to continue reading
Registration is a free and easy way to support our truly independent journalism
By registering, you will also enjoy limited access to Premium articles, exclusive newsletters, commenting, and virtual events with our leading journalists
Already have an account? sign in
Join our new commenting forum
Join thought-provoking conversations, follow other Independent readers and see their replies