The first LGBT pride flag has been launched into space
 Planting Peace recently launched the flag in Milwaukee, Wisconsin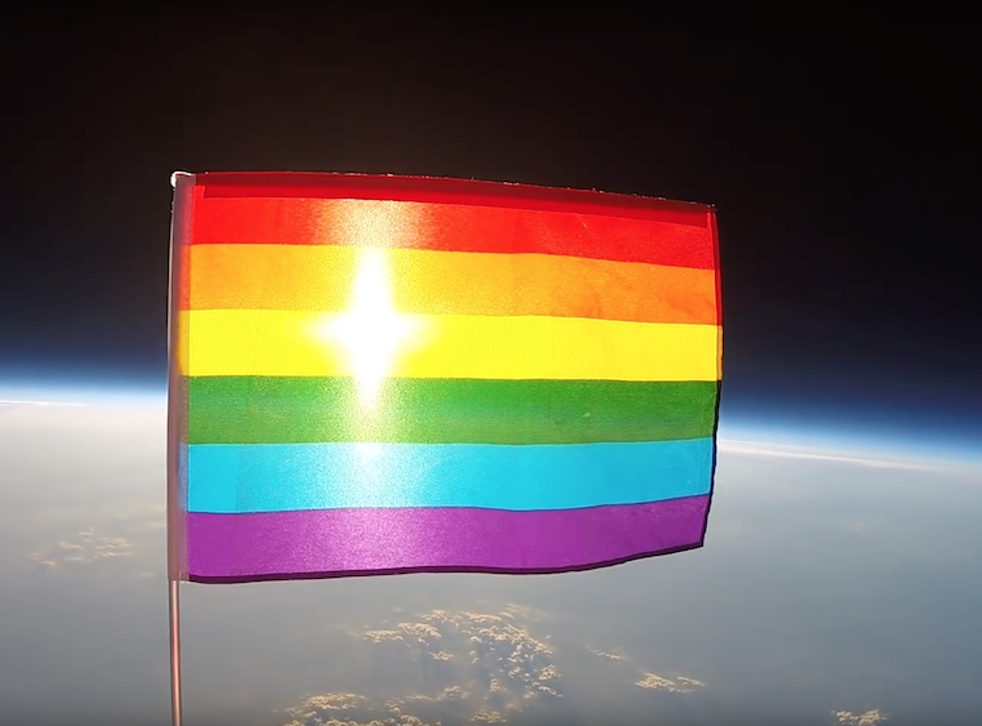 Advocates at Planting Peace recently launched the first known Pride flag into space and have captured the footage with a GoPro.
Last month, the flag was launched in Milwaukee, Wisconsin reaching 21.1 miles above the earth's surface.
"It was an honor to send the first Pride flag into space, and it provided a wonderful opportunity to show that Planting Peace will not stop fighting for LGBTQ rights until all sexual and gender minorities experience full, fundamental rights in every corner of the universe," Aaron Jackson, President of Planting Peace, told The Huffington Post.
"The backdrop of space gave us a stunning, inspiring and peaceful canvas for our message of hope to our LGBTQ family. I would love for LGBTQ children who are struggling to see this, and look up to the stars and remember that the universe shines brightly for them, and they are not alone."
Register for free to continue reading
Registration is a free and easy way to support our truly independent journalism
By registering, you will also enjoy limited access to Premium articles, exclusive newsletters, commenting, and virtual events with our leading journalists
Already have an account? sign in
Register for free to continue reading
Registration is a free and easy way to support our truly independent journalism
By registering, you will also enjoy limited access to Premium articles, exclusive newsletters, commenting, and virtual events with our leading journalists
Already have an account? sign in