The great Scrabble scandal
Player banned from US championship after bringing in pocket full of blank tiles
Richard Hall
Thursday 16 August 2012 12:04 Comments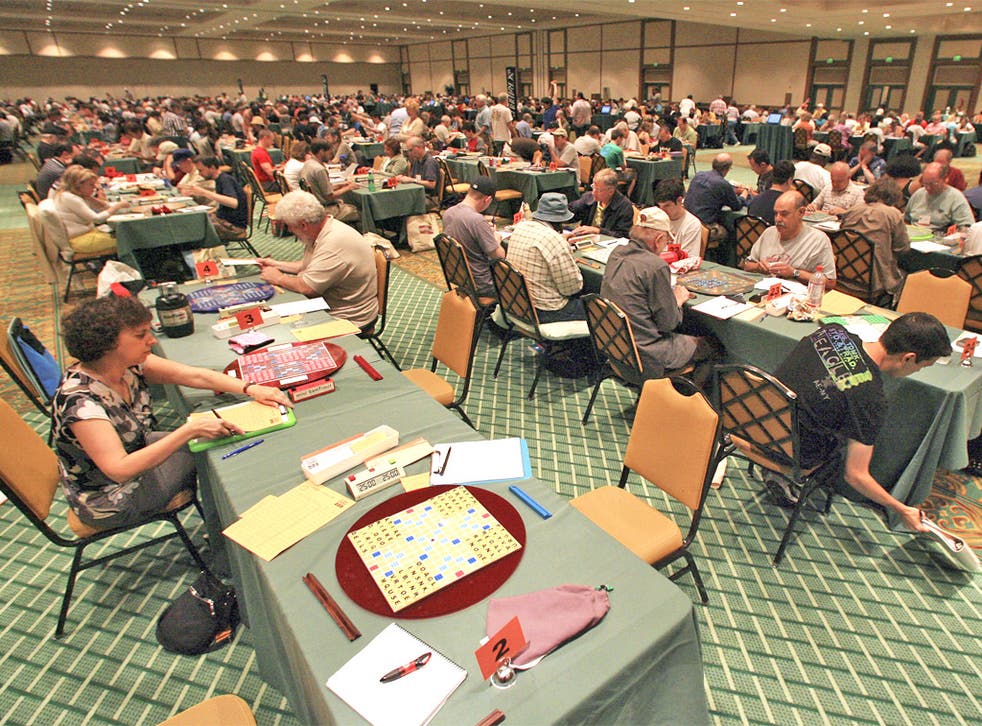 It is the kind of tactic one might expect to find employed in the living room, but one Scrabble player has been banished from the lofty heights of the US national championship after being caught cheating.
The prestigious five-day annual tournament in Orlando draws the brightest wordsmiths from across the country to battle it out for a top prize of £6,400.
The controversy began when a young player was spotted by a competitor at a nearby table trying to hide a pair of elusive blank tiles, which can represent any letter to complete a word. When the cheat was confronted by tournament officials, he admitted to his crime and was promptly sent packing.
While incidents are not uncommon at smaller, regional events, it is extremely rare for cheating to occur at the top level of the game, and has set the Scrabble world "abuzz", according to one organiser.
"It does happen no matter what. People will try to do this," said John Williams, executive director of the National Scrabble Association.
"It's the first time it's happened in a venue this big though. It's unfortunate. The Scrabble world is abuzz. The internet is abuzz," he added.
The player, who has not been identified due to his young age, was competing in the third of four divisions, which Mr Williams described as a level equal to "any great living room player out there".
The ejected player had completed a game with an opponent, but instead of placing the blank tiles back in the bag, he attempted to hide them to use in his next game by dropping them on the floor.
In Scrabble matches, players accumulate points during one-on-one matches by pulling random letter tiles from a bag of 100 and trying to create words. Blank tiles can be used as wild card letters to complete words, and there are only two in the bag.
Players in the national tournament format play a number of matches over the five-day event. The winner is determined by a combination of their overall record against other players and the cumulative points spread over the entire tournament.
The banished player was stripped of all his wins after being caught.
Despite the furore, Mr Williams said there is usually "good self-policing in the Scrabble world" as players try to protect the integrity of statistics on the competitive circuit.
Words fail me! Past controversy
Cheating at major Scrabble competitions is rare, but an incident at last year's world championships caused similar controversy.
A Thai competitor at the event in Warsaw, Poland, reportedly demanded that England's Ed Martin be strip-searched in order to locate a missing letter "G".
He asked for Martin to be taken to the toilet and have his clothes removed to prove he had not hidden the tile that mysteriously went missing during their game.
A player from another table later came forward to say they had found the missing tile in their jacket.
Register for free to continue reading
Registration is a free and easy way to support our truly independent journalism
By registering, you will also enjoy limited access to Premium articles, exclusive newsletters, commenting, and virtual events with our leading journalists
Already have an account? sign in
Join our new commenting forum
Join thought-provoking conversations, follow other Independent readers and see their replies