The new KKK? White supremacist claims race, religion and sexual orientation no barrier for new joiners, but the hoods are compulsory
John Abarr is recruiting members for a 'new Klan' in Montana, claiming his views have 'evolved'
Loulla-Mae Eleftheriou-Smith
Monday 10 November 2014 15:15 Comments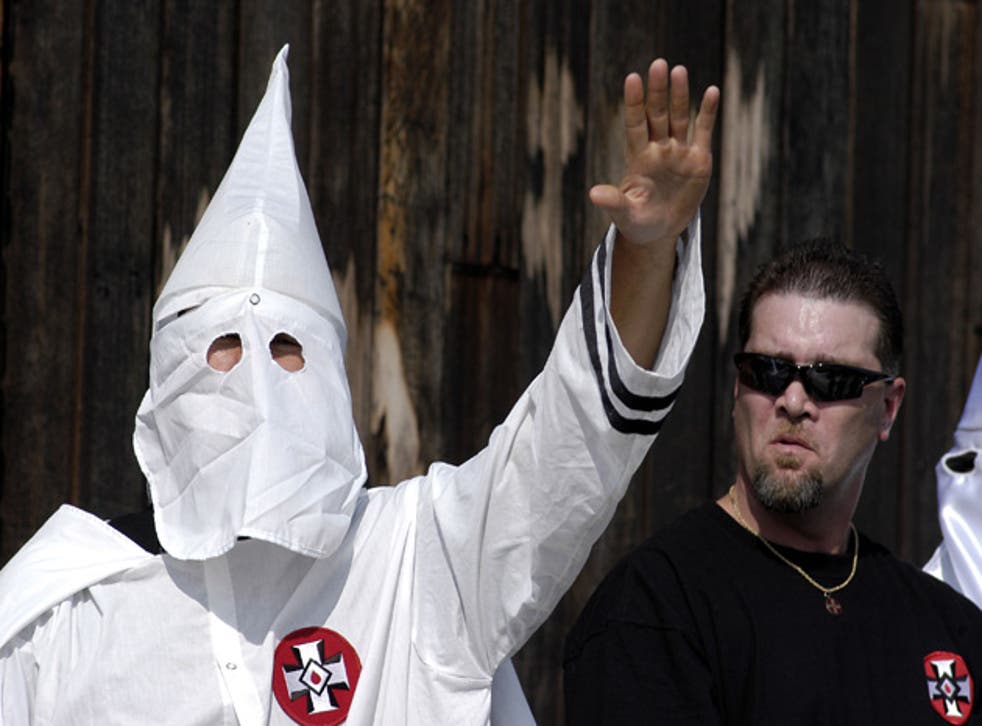 There is a white supremacist within the Ku Klux Klan who is claiming to preach peace over hate, and who is on a recruitment drive for new members regardless of race, religion or sexual orientation.
John Abarr says he is starting a new KKK group in Montana, US, called the Rocky Mountain Knights, which purports to U-turn on the group's white supremacist values and attempt to distance itself from its hate campaigning past, which notoriously includes lynching, burning crosses and deep-set racism.
"The KKK is for a strong America," Abarr told the Great Falls Tribune. "White supremacy is the old Klan. This is the new Klan."
While Abarr has not revealed the number of people to have signed up to his "new Klan," he told the paper that though he has a long history of being a member of white supremacist groups, his views have slowly evolved.
His evolution culminated in a meeting with the African-American civil rights group the National Association for the Advancement of Coloured People (NAACP), which he decided was a "really good organisation" that he is now attempting to organise a peace summit with for 2015.
Instead of fighting against people who threaten the KKK's nationalist movement, Abarr's Montana chapter promises to fight against a "new world order" which he claims federal governments are attempting to create.
Members will still be required to wear the KKK's infamous robes and hoods, and to participate in secret rituals, however.
He has been criticised both by liberalists and members of the far-right for attempt to reform while keeping the KKK name.
Bradley Jenkins, imperial wizard of the United Klans of America, told the paper: "That man's going against everything the bylaws of the constitution of the KKK say," accusing Abarr of trying to use the KKK to further his political career.
It is not known how many people are members of the current Ku Klux Klan but it was estimated to have between 5,000 and 8,000 members as of 2012.
Register for free to continue reading
Registration is a free and easy way to support our truly independent journalism
By registering, you will also enjoy limited access to Premium articles, exclusive newsletters, commenting, and virtual events with our leading journalists
Already have an account? sign in
Join our new commenting forum
Join thought-provoking conversations, follow other Independent readers and see their replies