The storm so bad even Hell has frozen over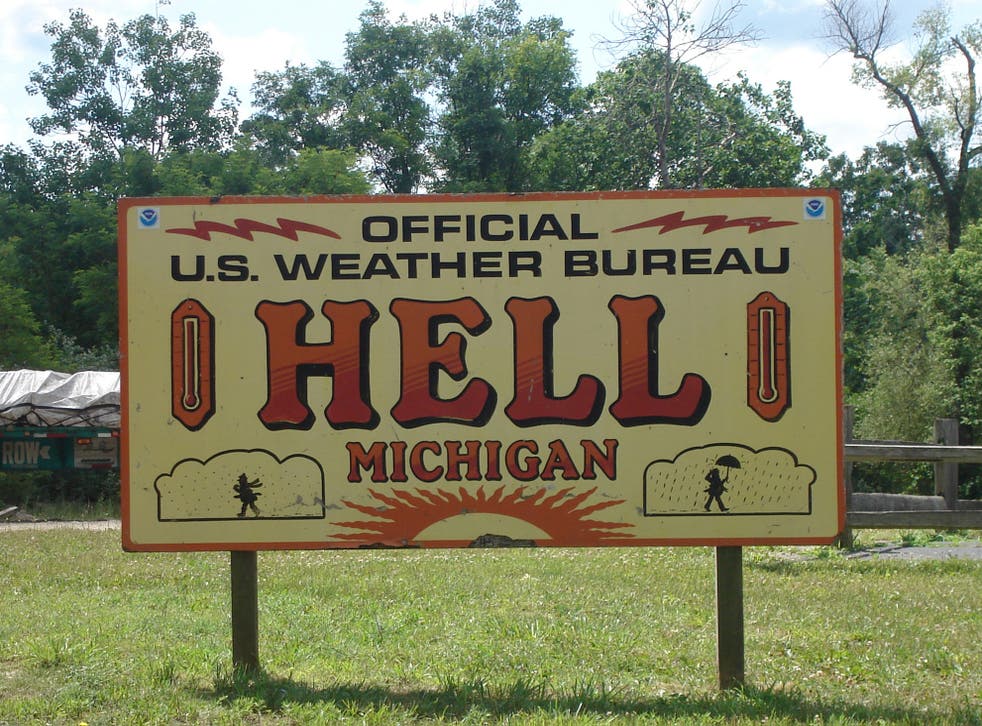 The extreme weather in the US has got so cold that even Hell has frozen over.
Situated at the heart of the 'polar vortex' sweeping across the United States, the small town of Hell in Michigan (population: c.200) has reportedly got so cold temperatures have plunged to as low as -13C, with a wind chill of -33C.
Bloomberg reporter Derek Wallbank tweeted: "It has literally frozen over."
The town of Hell is not thought to take its name from the fiery pit of eternal torment, but possibly from the German word "hell", meaning bright, the terrible conditions encountered by early explorers, or a flippant comment by a settler.
Several cities have come to a standstill across the Midwest and Northern Plains of the US, where the extreme cold, ice and snow has grounded thousands of flights and made travel almost impossible.
People are being urged to stay inside and protect themselves from the coldest temperatures for two decades.
Several people have died in the conditions, which can cause rapid hypothermia and frostbite.
Temperatures have been recorded as low as -35°C and Arctic winds are blowing with a deadly chill of -50°C.
Video: US in the grips of the polar vortex
Register for free to continue reading
Registration is a free and easy way to support our truly independent journalism
By registering, you will also enjoy limited access to Premium articles, exclusive newsletters, commenting, and virtual events with our leading journalists
Already have an account? sign in
Register for free to continue reading
Registration is a free and easy way to support our truly independent journalism
By registering, you will also enjoy limited access to Premium articles, exclusive newsletters, commenting, and virtual events with our leading journalists
Already have an account? sign in
Join our new commenting forum
Join thought-provoking conversations, follow other Independent readers and see their replies