The story behind the fame: the highs and lows of Owen Wilson
The American media has been intrigued by claims that the Hollywood actor has been taken to hospital after a suicide attempt. Andrew Gumbel reports on a man whose public acclaim may have hidden intolerable private pressures
Wednesday 29 August 2007 00:00 Comments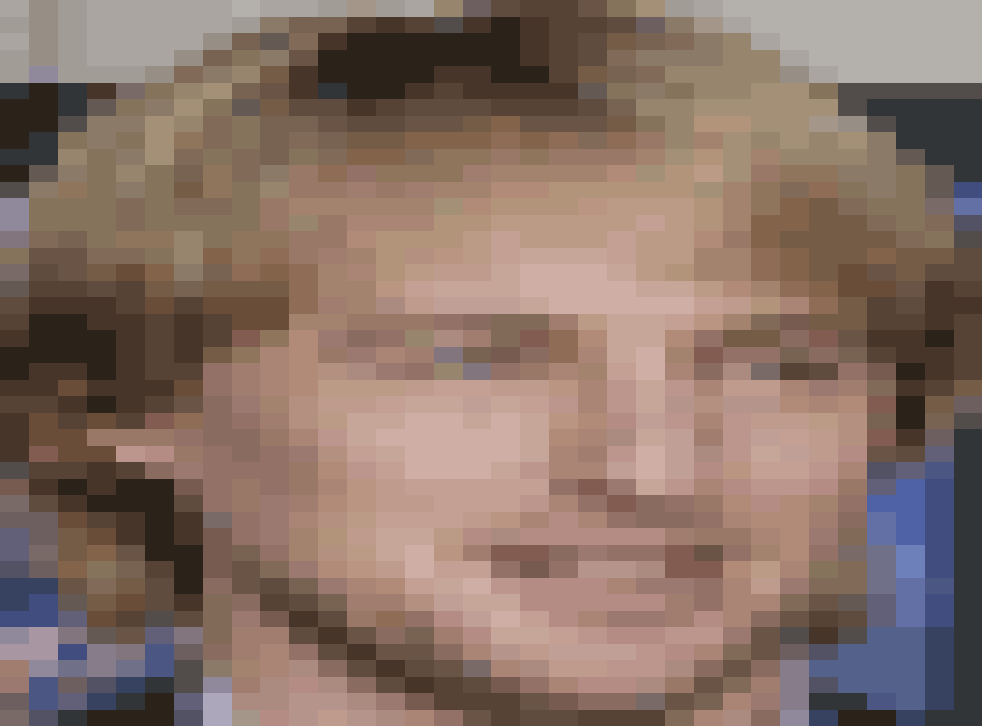 Anyone wanting to understand the sheer blood-sucking ghoulishness of today's Hollywood star factory could do worse than look at what happened to Owen Wilson - the dishevelled, broken-nosed, 38-year-old luminary of such lowbrow comedies as Wedding Crashers and Zoolander - after he was taken to hospital at the weekend.
The reason for his hospitalisation remains murky, although several media outlets - including, as of last night, the Associated Press, America's news agency of record - seem confident that he tried to commit suicide.
Someone called for an ambulance from his home in Santa Monica around noon on Sunday. No more than 15 minutes later he was admitted to St John's Hospital and thence, after a few hours, to the Cedars-Sinai clinic in Beverly Hills, which specialises in treating celebrities while keeping the paparazzi at bay. His condition was initially listed as serious, then slowly upgraded to good. He remained in hospital last night.
That much we know for sure. The gossip rags and online celebrity sites, though, weren't content to leave it at that. The National Enquirer and Star - two supermarkets tabloids out of the same ownership stable - were the first to suggest he had slit his left wrist and consumed an unknown quantity or unspecified pills. The Enquirer said he had been stitched up at St John's, the first hospital where he was taken, and would later be "detoxed", whatever that might mean exactly.
Not to be outdone, the celebrity website TMZ.com (owned by Time Warner) got confirmation of the emergency call, which was first received by the Santa Monica Fire Department and then referred to the city police. The person who made the call, the website said, was Wilson's older brother, Andrew.
Monday's New York Post, meanwhile, suggested Wilson had gone off the deep end after a "vicious quarrel with an unidentified friend". Something didn't quite add up in the Post's chronology, because the paper said the purported argument happened sometime after noon, while the TMZ report said the 911 call was logged at 11.59 am.
No matter. The whole gaggle of paparazzi and gossip mongers decamped to Cedars-Sinai, where they watched a parade of Wilson family members, colleagues and friends walk in and out to check on the recovering patient.
They didn't exactly have a lot of material to work with, but that didn't stop them from trying to lay what thin pickings they had with a veneer of pseudo-significance. "Owen Wilson got a special hospital visit today from the one and only Samuel L Jackson - who knew they were buddies?" TMZ.com asked, in what was perhaps the pinnacle of fatuousness in the whole circus.
On the other side of the country, the Boston Herald visited the set of a new movie starring Wilson's ex-girlfriend, Kate Hudson, and dutifully reported that she had become greatly upset on hearing the news. The pair broke up in May.
Wilson and his publicist, Ina Trecioka, tried in vain to get the media vultures to back off. "I respectfully ask that the media allow me to receive care and heal in private during this difficult time," he said in a prepared statement on Monday. Fat chance.
It wasn't just the media whose behaviour veered towards the ghoulish, though. Hollywood itself quickly showed its true colours as it worried not about the well-being and recovery of Owen Wilson as a human being, but rather the future of various investments that production companies and studios had placed in him as the star of a flurry of completed and upcoming movies.
DreamWorks Pictures rapidly put out a statement assuring investors that filming on Tropic Thunder, a comedy co-starring Wilson and Jack Black and directed by Wilson's longtime friend and partner Ben Stiller, would continue regardless. DreamWorks did not say whether Wilson's part would be recast, although that is presumably an option if he cannot return to work relatively quickly.
Daily Variety, Hollywood's paper of record, left little doubt about the industry's bottom-line thinking on Wilson as it catalogued the various projects now left hanging. His incapacitation was "creating a conundrum" for Fox Searchlight pictures, which is putting together a marketing strategy for The Darjeeling Limited, directed by Wilson's former college room-mate Wes Anderson and due out on American screens at the end of next month.
Paramount Pictures, Variety further reported, faces an even bigger problem with its Wilson-headlined film, Drillbit Taylor, due out next March, "because of the ... film's young male demographic".
In short, nobody - or almost nobody - in this town appeared to give a crap about Wilson himself, only about his marketability and his capacity to make money for other people, be they reporters, photographers or film producers.
Variety's story focused on the question of the insurability of high-profile stars like Wilson and Lindsay Lohan who get themselves in one kind of trouble or another. The tone of the piece was not unlike a passage from Joseph Heller's satire of American corporate life, Something Happened, in which a company boss's only comment on an employee who suddenly dies is that his sudden loss of productivity requires him to be terminated.
In Wilson's case, the only sliver of humanity apparent in the first 48 hours came from a spokesman for Twentieth Century Fox who was asked about the production schedule for Marley & Me, yet another comedy which Wilson had been set to start shooting opposite Jennifer Aniston in January. "It's a totally inappropriate question at this time when all of our thoughts and concerns are with his health and well-being," the spokesman said.
There are, of course, undertones of bad faith inherent even in this sort of statement. Refusing to comment on humanitarian grounds could just be a coded way of saying: "We have no earthly idea what's going to happen to our movie and, to be frank, we're having heart palpitations about the millions of dollars we've already invested in it."
Tenderness is not exactly a speciality in movie-land.
And Wilson has an odd place in the celebrity panoply. He's not exactly untalented, but neither is he prize-winning acting material. The films he is in aren't bad, exactly, but they are ultimately far more noteworthy for their reliable box-office performances than for any critical notices they receive. Wedding Crashers, his biggest commercial success to date, was a perfect example - a film that was far funnier in conception (single guys crash weddings to get laid) than in execution, where it turned into a mawkish, moralistic tale about being true to yourself.
Perhaps the best reason to regard Wilson with fondness is the group of actors, writers and directors with whom he has risen through the Hollywood ranks. At the start of his career, he hewed perhaps most closely to Wes Anderson (another figure who has perhaps more promise than real talent), playing a role in Anderson's directorial debut, Bottle Rocket, and then again, briefly in Rushmore (1998). Wilson not only played in Anderson's third movie, The Royal Tenenbaums (2001), but also co-wrote it, earning himself an Oscar nomination for best original screenplay.
Wilson's other closest allies in Hollywood have been his brothers, Luke and Andrew. They all moved to Los Angeles together in 1991, after they graduated from the University of Texas. (The Wilsons grew up in Dallas, where their father was an advertising executive and their mother worked as a photographer.) If Owen had more success than the others, it was partly because of dumb luck, and partly thanks to the company he fell into outside the family.
When he landed a role in the Jim Carrey vehicle The Cable Guy in 1996, he met fellow actor Ben Stiller, with whom he became fast friends. They have since starred in no fewer than eight films together, including Tenenbaums, Zoolander, Starsky & Hutch and Night at the Museum.
Other key friends and colleagues have included Will Ferrell, who was also in Zoolander, and Vince Vaughn, his co-star in Wedding Crashers. Together, in fact, the whole group is known around town as the Frat Pack - a bunch of hard-working comedic actors who have enjoyed growing popularity and prosperity at a time when the bankability of leading dramatic actors has been questionable, at best.
Wilson has himself played serious roles, in Permanent Midnight and Minus Man (in which he played a serial killer), but it is light comedy for which he is known and now commands a salary of at least $10m per movie.
He is, above all, a reassuring screen presence - a goof, a slacker, a mediocrity, who can amuse an audience but never intimidate them. Physically, he's more immediately recognisable than his brothers, thanks to his shock of blond hair and his nose, which he broke several times while playing American football in high school.
What happens to him now is anybody's guess; the answer probably needs to be found by Wilson himself along with his doctors, his family, his friends and his shrink. If he found himself overwhelmed by the relentless and inhumanity of Hollywood, though, the reaction to his hospitalisation is hardly going to reassure him that things will be better from here on out.
Register for free to continue reading
Registration is a free and easy way to support our truly independent journalism
By registering, you will also enjoy limited access to Premium articles, exclusive newsletters, commenting, and virtual events with our leading journalists
Already have an account? sign in
Join our new commenting forum
Join thought-provoking conversations, follow other Independent readers and see their replies