'Theft' of A-list clients sparks Hollywood talent agency battle
It is thought to be the biggest defection in Hollywood history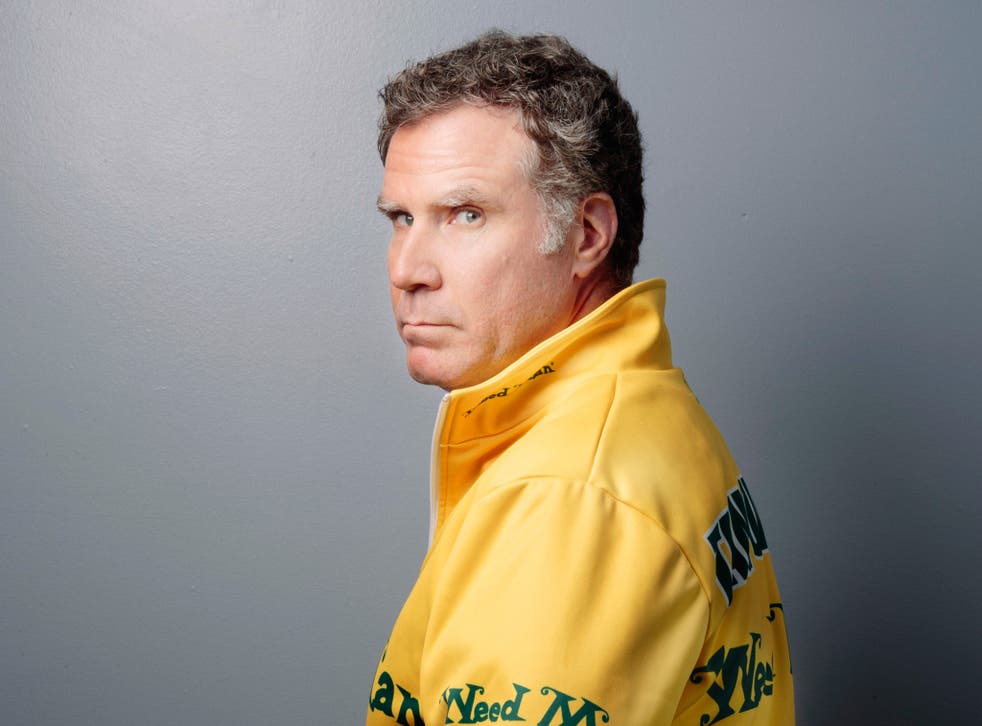 Imagine the pitch meeting: "It's Jerry Maguire meets Entourage!"
Two of Hollywood's most powerful talent agencies went to war this week after 10 agents defected en masse from the prestigious Creative Artists Agency (CAA) to its Beverly Hills rival, United Talent Agency (UTA), and took some of their most valuable clients with them.
In what is thought to be the biggest such defection in Hollywood history, the agents in question began exiting CAA on Tuesday. Several reportedly expect to be made partners at UTA, after bringing stars such as Will Ferrell, Chris Pratt and The Hangover's Ed Helms to the agency. On Thursday, CAA filed an 18-page lawsuit complaining of "a lawless, midnight raid that UTA and its co-conspirators launched against CAA in a desperate attempt to steal clients and employees".
The suit claims CAA has seen its revenue and its reputation diminished by the move. The larger agency, which stands to lose millions of dollars per year in artist commissions, accused some of its departing staff of "brazenly" breaching their contracts, describing the exodus as an "illegal and unethical conspiracy" that had been "months in the making".
According to The Los Angeles Times, two veteran CAA agents are named in the suit, which alleges "breach of fiduciary duty and intentional interference with contractual relations", claiming that Gregory Cavic and Gregory McKnight "worked clandestinely with each other and UTA to induce a number of CAA employees to abruptly terminate their employment with CAA and to join UTA".
CAA, which has its headquarters in Century City, was formed 40 years ago by four disgruntled agents from the storied William Morris Agency. Today, it represents hundreds of stars from the entertainment and sport worlds. UTA, also one of the largest talent agencies in the business, was established in 1991. Its representatives declined to comment on the lawsuit.
It is thought that the defendants may argue the case based on the so-called "de Havilland law", an abiding Hollywood rule that means entertainment professionals cannot be contractually obliged to perform personal services more than seven years after a deal is made. The law is named after actress Olivia de Havilland, who sued Warner Brothers in 1940 when the studio extended her seven-year contract, to account for time she had spent on "suspension" for rejecting roles that executives wanted her to play. A California court ruled in de Havilland's favour, a decision widely seen as the beginning of the end for the old Hollywood studio system.
This week's defection from CAA to UTA was described by The Hollywood Reporter as "the biggest surprise agency shake-up since Ari Emanuel and his ICM [International Creative Management] cohorts founded Endeavor in the middle of the night exactly 20 years ago this month".
In March 1995, Mr Emanuel – the brother of Chicago Mayor Rahm Emanuel – and three of his fellow agents at ICM hatched a plan to create an agency of their own. When ICM's chairman, Jeff Berg, uncovered the plot, the four men were fired and straightaway set up the Endeavor agency in an office above a Beverly Hills restaurant. The firm later merged with William Morris to form William Morris Endeavor. Mr Emanuel and his agency's founding later inspired the character of super-agent Ari Gold and the plot of Entourage.
Register for free to continue reading
Registration is a free and easy way to support our truly independent journalism
By registering, you will also enjoy limited access to Premium articles, exclusive newsletters, commenting, and virtual events with our leading journalists
Already have an account? sign in
Register for free to continue reading
Registration is a free and easy way to support our truly independent journalism
By registering, you will also enjoy limited access to Premium articles, exclusive newsletters, commenting, and virtual events with our leading journalists
Already have an account? sign in
Join our new commenting forum
Join thought-provoking conversations, follow other Independent readers and see their replies