Founder of 'revolutionary' US blood-testing startup once valued at $9bn charged with fraud
Elizabeth Holmes and Ramesh Balwani 'misled doctors and patients about the reliability of medical tests that endangered health and lives', says FBI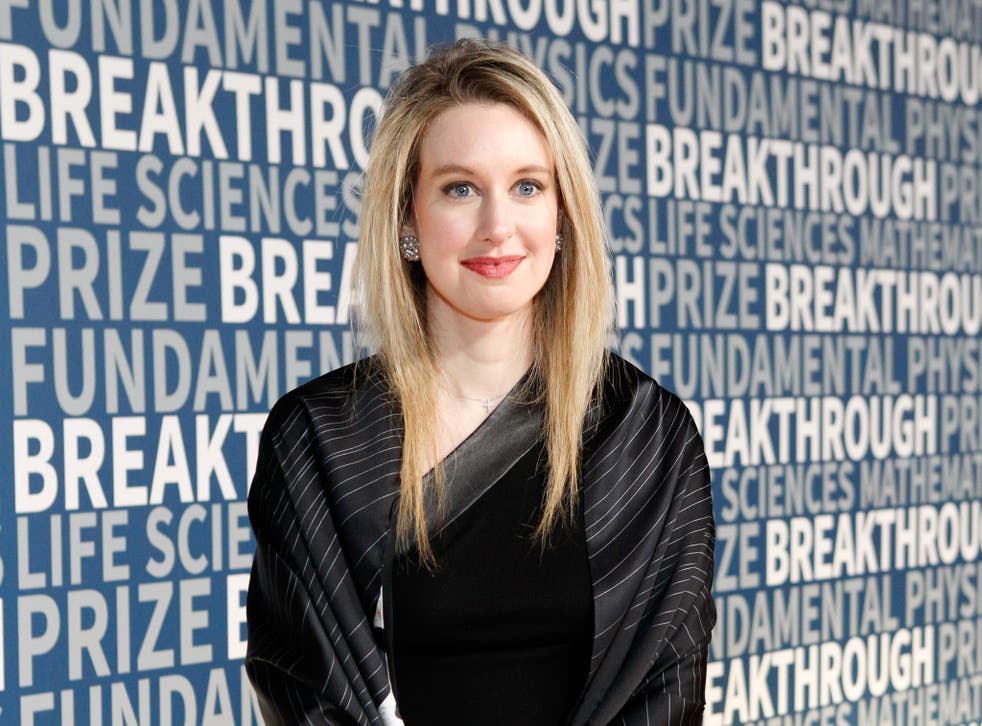 The chiefs of a medical startup company once worth billions of dollars have been charged with fraud in the US.
Theranos was established by Elizabeth Holmes in 2003 when she was just a 19-year-old Stanford drop out. Within a year it had won $6m (£4.5m) backing from investors attracted by Ms Holmes's desire to disrupt the industry monopoly over blood tests – and she was toasted as a rising star of Silicon Valley.
Ms Holmes's former partner, Ramesh Balwani, served as president of Theranos between 2009 and 2016 – the period encompassing the company's high water mark. In 2014, Forbes valued its worth at $9bn (£6.8bn).
Ms Holmes and Mr Balwani claimed the Theranos analyser could perform a full range of clinical tests using tiny blood samples drawn from a finger stick, asserting that its results were more accurate, reliable and faster than those from conventional blood tests.
Their claims attracted high-profile investors, including venture capital firm DFJ, media mogul Rupert Murdoch and Oracle co-founder Larry Ellison.
Potential investors were told that Theranos could generate about $1bn (£752m) in revenues – despite the company only generating profits of a few hundred thousand dollars over the 2014-15 financial year.
Prosecutors say that Ms Holmes and Mr Balwani encouraged doctors and patients to use its blood testing laboratory services despite knowing the company could not produce accurate and reliable results – findings revealed by a 2015 Wall Street Journal investigation.
USA: Pharma CEO Martin Shkreli arrested on fraud charges
Ms Holmes and Mr Balwani face two counts of conspiracy to commit wire fraud and nine counts of wire fraud. Both entered pleas of not guilty on Friday during a hearing before a federal magistrate judge in San Jose, California.
"This conspiracy misled doctors and patients about the reliability of medical tests that endangered health and lives," said FBI special agent John Bennett.
Theranos said Ms Holmes would remain chair of the company's board – despite stepping down as its CEO. She is replaced by Theranos's general counsel, David Taylor.
The criminal charges came after Ms Holmes settled civil fraud charges brought in March by the US securities and exchange commission, which barred her from serving as an officer or director of a public company for 10 years.
'Rich List' tycoon is jailed for £350m fraud involving 324 bogus companies

Show all 2
Lawyers for Ms Holmes did not respond to requests for comment. Jeffrey Coopersmith, Mr Balwani's attorney, said his client had committed no crimes.
"Mr Balwani looks forward to trial because he did not defraud anyone, and it will be an honour to defend him vigorously," said Mr Coopersmith.
Reuters contributed to this report
Register for free to continue reading
Registration is a free and easy way to support our truly independent journalism
By registering, you will also enjoy limited access to Premium articles, exclusive newsletters, commenting, and virtual events with our leading journalists
Already have an account? sign in