This supermarket robbery was 'brought to you by Coca-Cola'
'I'm gonna have a cheeseburger here, with fries and a Coke'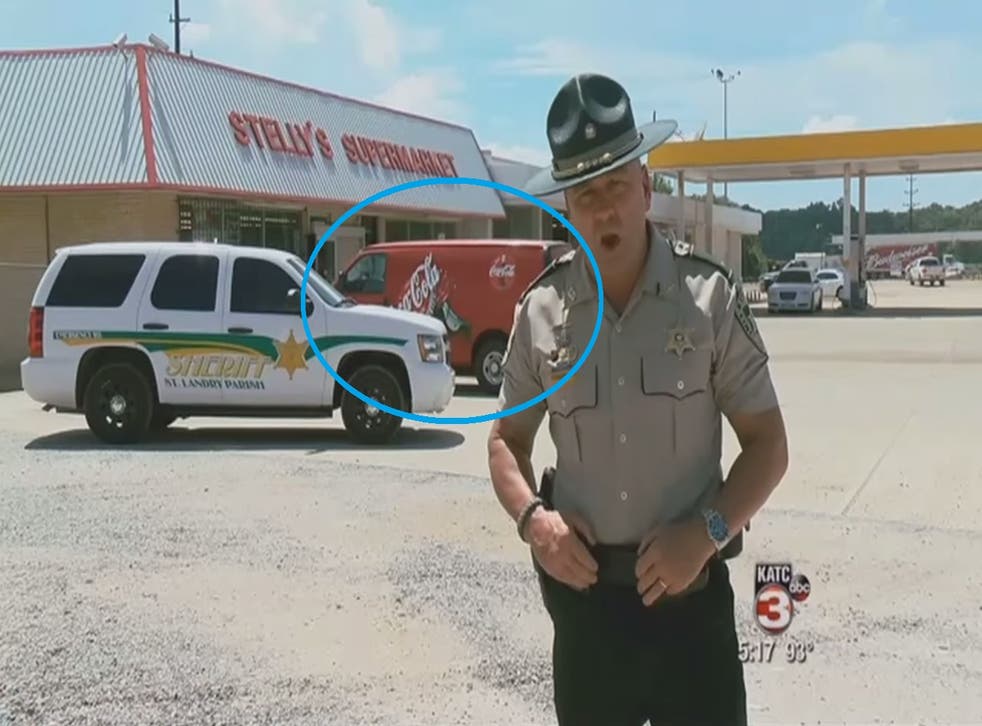 A disturbing new trend appears to be emerging in advertising.
In March, McDonald's appeared to sponsor a Fox45 local news broadcast with a piece of advertising masquerading as a hilarious viral video, and now Coca-Cola seems to have piggybacked a robbery.
"St. Landry Parish Crime Stoppers is asking for help identifying the burglar who broke into Stelly's Supermarket on July 8 and stole hundreds of dollars in cash," KATC, a subdivision of ABC reports.
The article comes with a video of a trooper from the independent 'crime stopper' body, which has gone viral thanks to his southern ways and "look at me son, I'm talking to you" lines.
It looks like just another entry in the 'weird local news moments' archive, except at 0:54 when a Coca-Cola van very clearly and purposefully drives into shot.
It stays there for the rest of the 'officer's dispatch - branding nice and central.
At one point, he even tells viewers how he looks forward to enjoying a 'Coke' after catching the criminal.
This could just be an incredible coincidence, of course.
See for yourself in the video above...
We've reached out to Coca-Cola for a response.
Join our new commenting forum
Join thought-provoking conversations, follow other Independent readers and see their replies