Three prisoners decapitated during fight between rival gangs
The fight apparently erupted between members of the Mara 18 and Mara Salvatrucha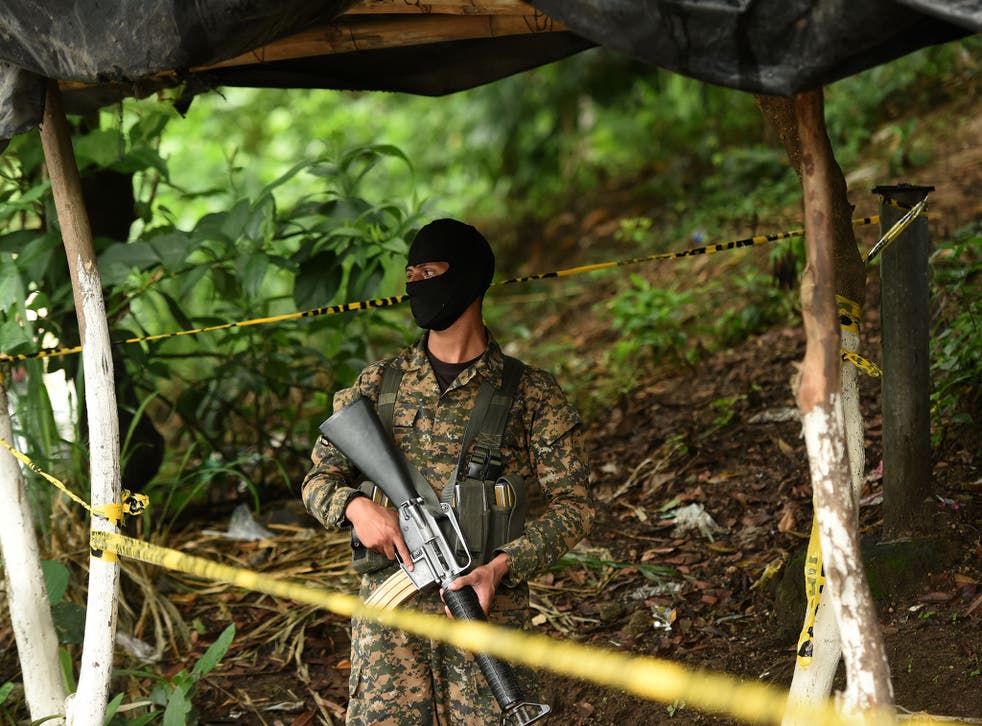 Officials in Guatemala say the death toll in a brawl among inmates at an overcrowded prison has risen to 16, including three inmates who were decapitated.
Firefighters said Monday they had removed 16 bodies from the prison, known as the Canada Rehabilitation Farm.
Deputy Interior Minister Elmer Sosa says police and soldiers intervened to restore order at the prison after gunfire broke out Sunday. It was unclear how inmates had gotten the guns.
Prison system spokesman Rudy Esquivel says the prison was designed to hold 600 inmates, but houses 3,092.
The spokesman says the fight apparently erupted between members of the Mara 18 and Mara Salvatrucha gangs and fellow inmates who don't belong to the gangs
AP
Register for free to continue reading
Registration is a free and easy way to support our truly independent journalism
By registering, you will also enjoy limited access to Premium articles, exclusive newsletters, commenting, and virtual events with our leading journalists
Already have an account? sign in
Register for free to continue reading
Registration is a free and easy way to support our truly independent journalism
By registering, you will also enjoy limited access to Premium articles, exclusive newsletters, commenting, and virtual events with our leading journalists
Already have an account? sign in
Join our new commenting forum
Join thought-provoking conversations, follow other Independent readers and see their replies