World's oldest cat, Tiffany Two, dies aged twenty-seven years, two months and nine days
Cat had been bought for $10 as a six-week-old kitten
Andrew Buncombe
Monday 08 June 2015 16:28 Comments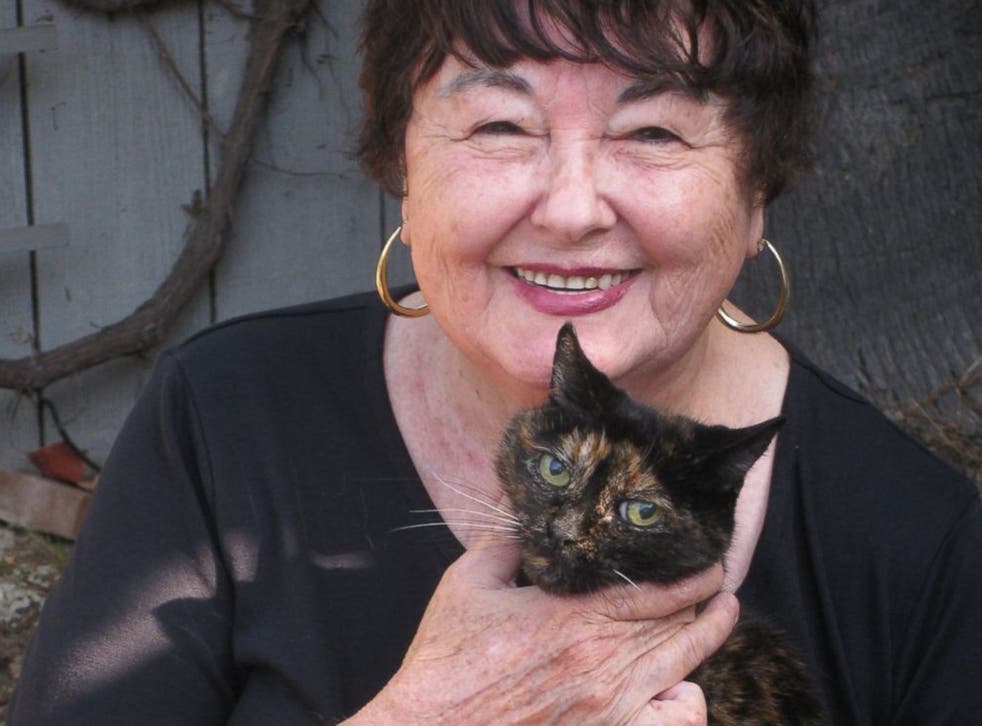 And so, farewell Tiffany Two.
You were loved longer than any cat on the planet, your owner ran her fingers through your fine black and orange tortoiseshell hair longer than any or your kitty friends. And during your long, long years you had the chance to enjoy more treats that any other cool cat in town. Now you are gone.
Last week, Tiffany Two's owner, Sharron Voorhees, revealed that her companion of almost three decades had died in her sleep, as the pair of them lay in the same bed. The cat had clocked up twenty-seven years, two months and nine days old; Ms Voorhees in his her 70s.
"She spent her last days laying either on the deck or down in the yard," Ms Voorhees told ABC News.
"She used to sleep right next to me every night. But in recent months she slept in the middle of the staircase, or, most recently, she had taken up residence on the dog's huge pillow-bed in the living room. But that night she slept next to me on her heated pad. And that is where she passed."
Reports said that Tiffany Two had been named in memory of an earlier cat Ms Voorhees had kept, which was called simply Tiffany. Tiffany Two was recognised by Guinness World Records only in February, one month before she turned 27th birthday.
As it was, Tiffany Two would had a long way to go before she could have claimed the record of the oldest cat ever. That honour is apparently held by Creme Puff, who lived in Austin, Texas and whose life spanned thirty-eight years and three days. She died in 2005.
"I feel okay about everything," Ms Voorhees said of Tiffany Two, whom she bought from a pet shop for $10 as a six-week-old kitten.
"I did have a long time with her and I feel the end was as perfect as it can be without morbidity. She just loved me to pieces and was clearly devoted to me."
Guinness World Records issued a statement expressing its sadness at the news. But there appeared to be little time for too much emotion; the organisation said it was already "investigating and verifying potential successors" for Tiffany Two's title.
Register for free to continue reading
Registration is a free and easy way to support our truly independent journalism
By registering, you will also enjoy limited access to Premium articles, exclusive newsletters, commenting, and virtual events with our leading journalists
Already have an account? sign in
Join our new commenting forum
Join thought-provoking conversations, follow other Independent readers and see their replies