TikTok of NYC artist painting subway passenger's portrait and her emotional response goes viral
Woman went on TikTok to confirm she was the one in the video and said she appreciated the artwork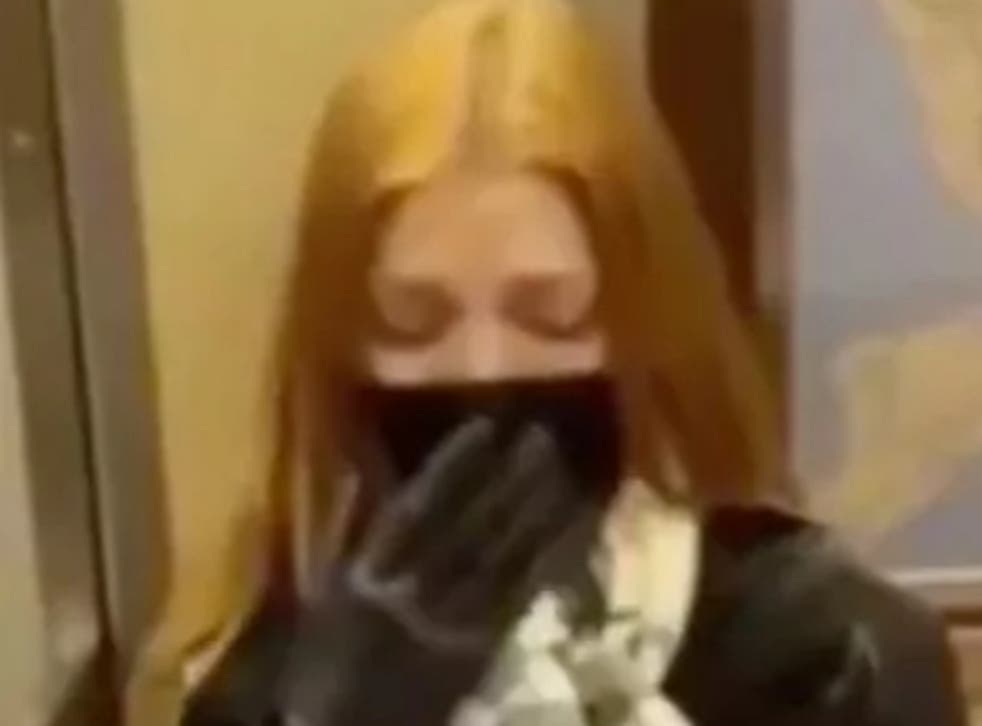 A TikTok video of an artist painting and presenting a portrait of a woman on a New York City subway went viral, racking up millions of views over two days.
The video shows the perspective of the artist, Devon Rodriguez, as he draws a woman sitting across the train from him. He then gives the woman the portrait, which she accepts while holding back tears.
The woman is wearing a facemask and has her head down as she looks at her phone while Mr Rodriguez paints her portrait.
The video jumps ahead through the process, showing Mr Rodriguez's progress on the painting and ends with him handing the woman the painting and her response.
"Excuse me, miss. I did this painting of you. You can take it home. It's a gift. Happy Friday," he says, handing her the portrait.
The woman accepts the painting and initially appears shocked. She then thanks Mr Rodriguez for the gift.
"I don't know what to say. That's like the nicest thing anyone has ever done," she says.
She then asked if she could take the artist out. He replied by saying it was a "random act of kindness".
The woman then appears to well up with tears.
"I'm sorry. I'm like overwhelmed," she says in the footage.
The woman identified herself on her own TikTok channel as Emily Katherine, and confirmed that she was happy to receive the painting.
"So I keep getting tagged in this video and asked if it's me. Yes it's me. I saw the painting and honestly, it was so nice. I really appreciate art and I think artists are under-appreciated," she said. "So this was really one of the nicest things anyone has ever done for me. I think art is the best form of flattery."
Register for free to continue reading
Registration is a free and easy way to support our truly independent journalism
By registering, you will also enjoy limited access to Premium articles, exclusive newsletters, commenting, and virtual events with our leading journalists
Already have an account? sign in
Register for free to continue reading
Registration is a free and easy way to support our truly independent journalism
By registering, you will also enjoy limited access to Premium articles, exclusive newsletters, commenting, and virtual events with our leading journalists
Already have an account? sign in
Join our new commenting forum
Join thought-provoking conversations, follow other Independent readers and see their replies