Time Person of the Year 2018: Shortlist includes Trump, Putin, Khashoggi and separated migrant families
Recent selections include Silence Breakers of #MeToo movement and US president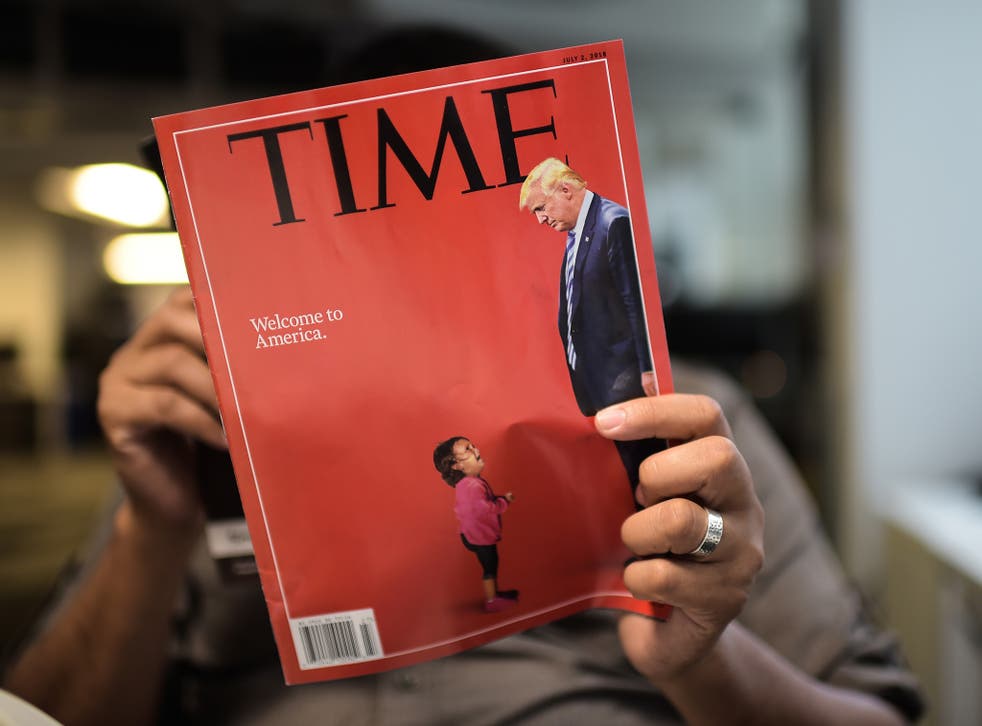 Families separated at the border between the United States and Mexico are among the shortlist of finalists for Time magazine's 2018 Person of the Year.
The title recognises the person or group who most influenced the news and the world over the last year – for better or worse.
Recent selections have included the Silence Breakers of the #MeToo movement and Donald Trump.
This year's shortlist also features the US president, along with Russian president Vladimir Putin and special counsel Robert Mueller, who was a runner up for last year's title, and is looking at Russian interference in the 2016 presidential election.
Christine Blasey Ford, who accused then Supreme Court nominee Brett Kavanaugh of sexual assault, also made the shortlist, as did March for our Lives activists who demonstrated across America for gun-control reforms following a mass shooting in Parkland, Florida, and Jamal Khashoggi, the Washington Post columnist killed inside the Saudi consulate in Istanbul in October.
Time magazine's persons of the year so far this millennium

Show all 18
The list was rounded off by Black Panther director Ryan Coogler, South Korea's president, Moon Jae-in, who has met his North Korean counterpart Kim Jong-un three times, and Meghan Markle, who married Prince Harry earlier this year.
K-pop sensation BTS won this year's online reader's poll for Time's Person of the Year, followed by planet Earth and the Thai cave divers.
Other figures include former first lady Michelle Obama, Saudi Arabia's crown prince Mohammed bin Salman and Brazil's far-right new president, Jair Bolsonaro.
Donald Trump claims Time Magazine told him he was 'probably' going to be Man of the Year
Time's 2018 Person of the Year will be revealed on Wednesday.
Register for free to continue reading
Registration is a free and easy way to support our truly independent journalism
By registering, you will also enjoy limited access to Premium articles, exclusive newsletters, commenting, and virtual events with our leading journalists
Already have an account? sign in
Register for free to continue reading
Registration is a free and easy way to support our truly independent journalism
By registering, you will also enjoy limited access to Premium articles, exclusive newsletters, commenting, and virtual events with our leading journalists
Already have an account? sign in
Join our new commenting forum
Join thought-provoking conversations, follow other Independent readers and see their replies