Tinder still banning transgender people despite pledge of inclusivity
'Tinder just doesn't do anything about it, and it doesn't do anything to their business'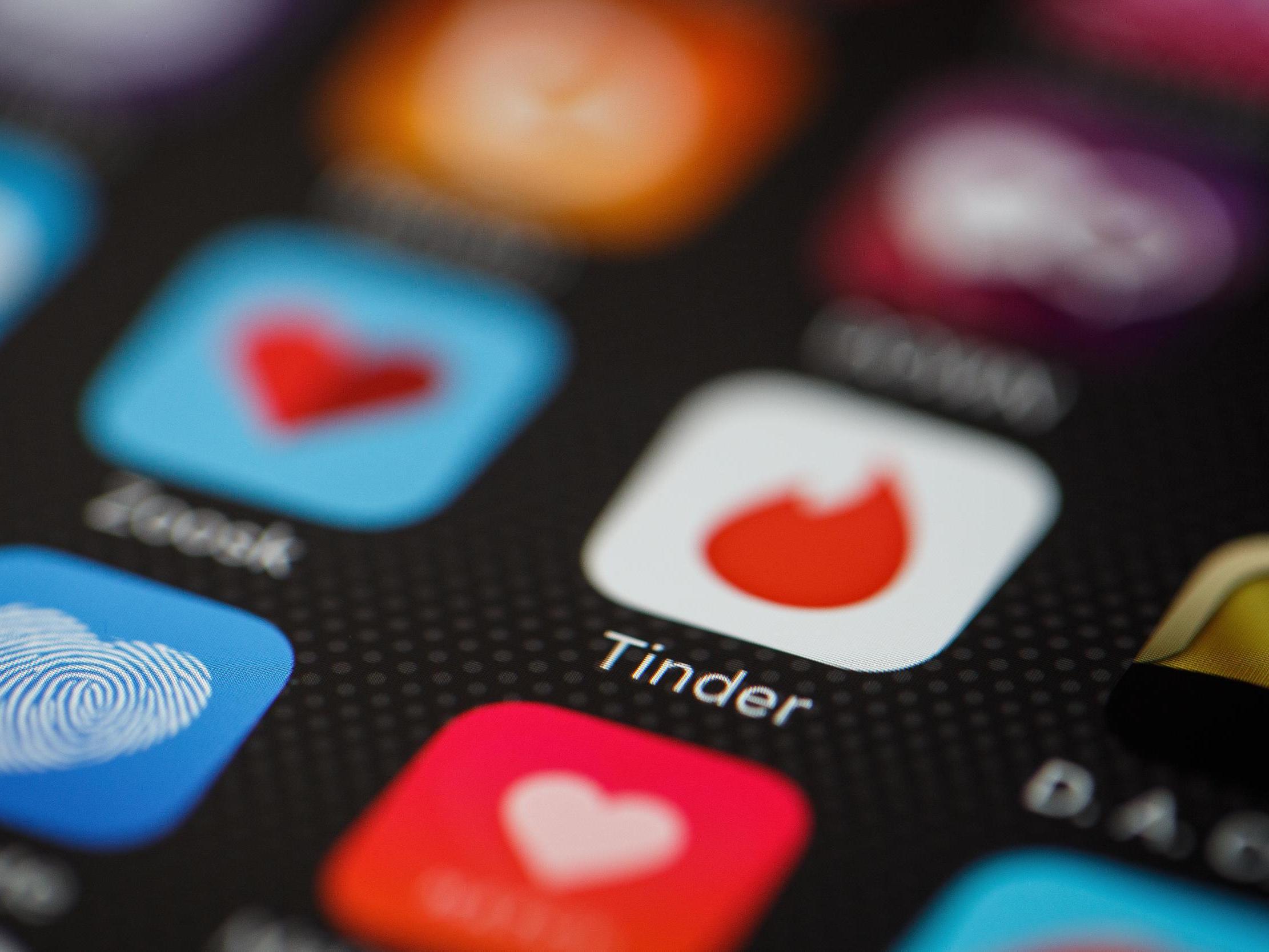 Stevie Love had a sneaking suspicion as to why they were banned from Tinder after using the same profile for two years without ever experiencing any major issues with the app.
Another user had likely reported their account, triggering an internal review process. When Stevie opened the app on Sunday, an alert read in bold letters: "Your Account has been Banned."
There was nothing to point to in particular about Stevie's account that would lead Tinder to ban them from one of the largest online dating platforms in the world. Nothing, that is, besides Stevie's gender identification: non-binary. They were assigned male at birth, but present themselves in traditionally female clothing on many days. Stevie's was just one of the latest profiles swept up in a years-long trend on Tinder, in which the company has seemingly defied its own public commitments to inclusion by removing accounts based solely on users' gender identities.
"I had four pictures up, and all of them were of me," Stevie said in an interview on Tuesday with The Independent. "In one or two of them I'm wearing more makeup and probably pass more as femme. In the other two, I'm not in makeup but still in femme clothing. They're all clearly the same person: it's me."
Stevie included a description explaining their gender identity on Tinder, and said they even used one of the platform's various "More Gender" labels unveiled in November 2016 as part of the company's effort to be more inclusive to the LGBTQ+ community. But none of that stopped the account from being banned for allegedly violating the company's terms of use. Stevie then attempted to contact Tinder on at least six separate occasions, hoping to have their profile restored. Nobody affiliated with the app responded at any point — even as Stevie alerted the company that they received a charge on Monday for its subscription-based services after the ban was issued.
"If someone was being discriminative and reported me, there has to be some sort of process where Tinder goes through and decides which bans are legitimate. I would also think there should be some sort of appeal process," they continued. "But Tinder just doesn't do anything about it, and it doesn't do anything to their business. I guess that's because millions of people are using Tinder and discrimination doesn't stop anything."
Tinder has dealt with accusations of banning transgender and non-binary users from the platform for years, with little controversy or backlash resulting among its estimated 50 million users.
London's first Trans pride
Show all 32
Transgender users have frequently spoken out about the issue, however. One woman sued Tinder last year after her account was removed shortly after including in her bio that she was a "preop trans woman." Another Twitter user by the name of Tahlia René said in a viral tweet last year, "What good does it do to me to be able to put that I'm trans on Tinder if I'm just gonna get reported and banned over it?"
"All this is doing is incentivising trans women to hide it and not put it on our profiles," she added, according to The Cut. The tweet appears to have since been deleted.
Kat Blaque, a transgender woman and YouTube personality, wrote in 2017 on a Twitter thread that Tinder deleted her profile each time she attempted to create an account. "At this point, it's very, very, very hard for me to not believe that I am either being targeted by transphobic trolls or being banned because I'm trans," she wrote.
When her account was finally restored, she wrote in a tweet: "We all know this is because of men mass reporting me for being trans ... The best part is that next to none of the men who harass me that I report get banned like this yet I do just for being trans @Tinder."
Tinder released the following statement in 2017 after numerous reports of arbitrary bans among transgender users: "We stand behind our pledge to make sure no one is ever removed from Tinder simply because of their gender. However, we must do everything we can to make sure that Tinder is a safe space for everyone, which means taking our community guidelines and user reports seriously. While we cannot share details regarding specific users or investigations, all users are held to the same standards and are removed from Tinder if they violate our community guidelines or terms of use."
Stevie's friends also described seemingly transphobic experiences on Tinder in which the company failed to act against hate speech and harassing messages being sent to transgender users.
Kyra Leigh, who identifies as a trans woman, said she reported multiple instances of hate speech to Tinder that were sent to her from other accounts, including one message from a user who told her to kill herself. "I emailed [Tinder] several times with complaints and suggestions to create more gender options and never heard any kind of resolution back," she said.
Several others said they had also been banned from the platform without any sort of recourse.
Kalli, who declined to provide their last name as they are in the process of coming out as transgender to their family, told The Independent they were banned from Tinder earlier this year "for 'pretending to be someone I'm not' when in reality I'm just not in the correct skin, yet."
"They're looking out for their 'main' demographic which is cisgendered people but it's 2019, and that's not the norm anymore," they said. "On the site I was registered as a female, but in my profile I was open about how I was still male presenting and I know it wasn't for everyone but that shouldn't stop me from finding love."
In the age of digital dating, people from all walks of life have a plethora of platforms catering to specific identities, sexual interests and more to choose from. But Stevie said they have difficulty finding similar connections on other apps that cater specifically to transgender users or the LGBTQ+ community, where cisgender users typically fetishize gender identities and search for sexual activity rather than engaging in meaningful conversation.
"Separate but equal is not equal," they said. "I think we deserve the opportunity to exist on Tinder openly — at least that's what I want. We should be able to match with people initially attracted to us, be open and honest with who we are and then let people decide what that means to them. They can block you, but if people report you for your gender identity and you get banned that's simply discrimination.
In a statement provided by Tinder after The Independent reached out to the company with questions for this story, a spokesperson said Stevie had been contacted by its customer care team. "At Tinder, we fundamentally believe that gender is not binary and we support inclusivity and acceptance of all people," the statement read. "We strive to make Tinder the most inclusive platform for meeting new people and have worked closely with organisations around the world to constantly improve our practices."
"Today, we offer users around the world the opportunity to select from more than 50 gender identities and nine sexual orientations," it continued. "For anyone experiencing trouble, we recommend being certain that the More Genders feature is activated or reaching out to our customer care team at questions@gotinder.com."
Join our commenting forum
Join thought-provoking conversations, follow other Independent readers and see their replies