Toddler 'forced to drink beer and smoke cannabis' by teenage parents
Young girl can be seen swaying as cigarettes and beer bottle are held up to her mouth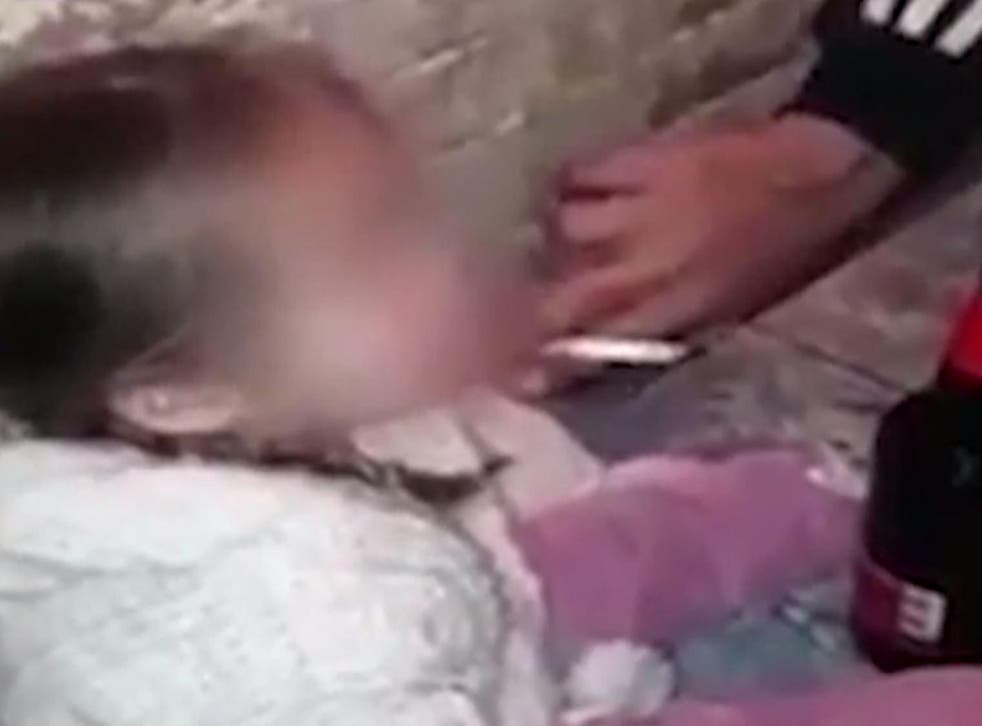 Footage has emerged of what appears to be a toddler being coaxed into smoking cigarettes and drink beer by her teenage parents.
The young girl, aged around three-years-old, can be seen swaying as cigarettes and a beer bottle are held up to her mouth, while her parents can be heard laughing the background.
At one point, she appears to almost fall over before her mother catches her — prompting more laughter.
Her parents, aged 17 and 18, were reportedly arrested at their home in north-central Argentina after the video was shared on social media.
They are said to have claimed they were coaxing the child for a joke and said they had not really given her alcohol or cigarettes.
Staff from the Police Investigation Brigade, the Secretariat of the Ministry of Childhood and authorities of the Juvenile Prosecutor's Office intervened and took the child away from the parents, according to Mail Online.
Reports suggest the parents have also been accused of giving the girl cannabis to smoke.
She is now said to be in the care of her grandmother.
Register for free to continue reading
Registration is a free and easy way to support our truly independent journalism
By registering, you will also enjoy limited access to Premium articles, exclusive newsletters, commenting, and virtual events with our leading journalists
Already have an account? sign in
Register for free to continue reading
Registration is a free and easy way to support our truly independent journalism
By registering, you will also enjoy limited access to Premium articles, exclusive newsletters, commenting, and virtual events with our leading journalists
Already have an account? sign in
Join our new commenting forum
Join thought-provoking conversations, follow other Independent readers and see their replies