Tornadoes kill at least five in Arkansas and Texas, several still missing
Reports say that one Texas town may have "multiple deaths"
Payton Guion Comments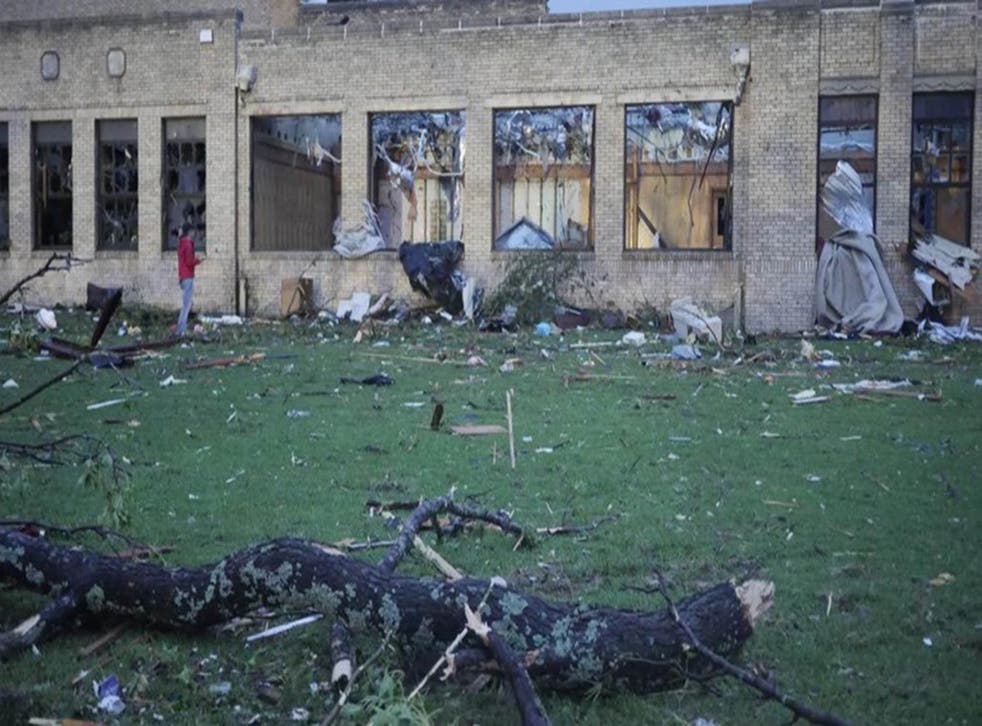 Violent storms struck Texas and Arkansas over the weekend, with tornadoes killing at least five people and injuring dozens more. One Texas town could have "multiple deaths" as several people remain missing.
Two people have been reported dead in a mobile-home park that was hit by a tornado in Nashville, Arkansas, The Weather Channel reported. Another storm hit the town of Van, Texas and at least 10 people are missing, even though no deaths have officially reported.
The Van fire marshal has confirmed that two people have been killed in that town, as searched for missing people continue.
CNN said that Van town officials fear that some of the missing people have been killed. The destruction in Van came the day after one was killed in storms in Eastland County, Texas.
At least 70 tornadoes were reported over the weekend in Arkansas, Texas and other Midwest states. See photos of the destruction below.
Follow @PaytonGuion on Twitter.
Register for free to continue reading
Registration is a free and easy way to support our truly independent journalism
By registering, you will also enjoy limited access to Premium articles, exclusive newsletters, commenting, and virtual events with our leading journalists
Already have an account? sign in
Join our new commenting forum
Join thought-provoking conversations, follow other Independent readers and see their replies