'Tower of David' Venezuela: the world's tallest slum in incredible images
Venezuelans began squatting in the luxury apartment block around a decade after it was abandoned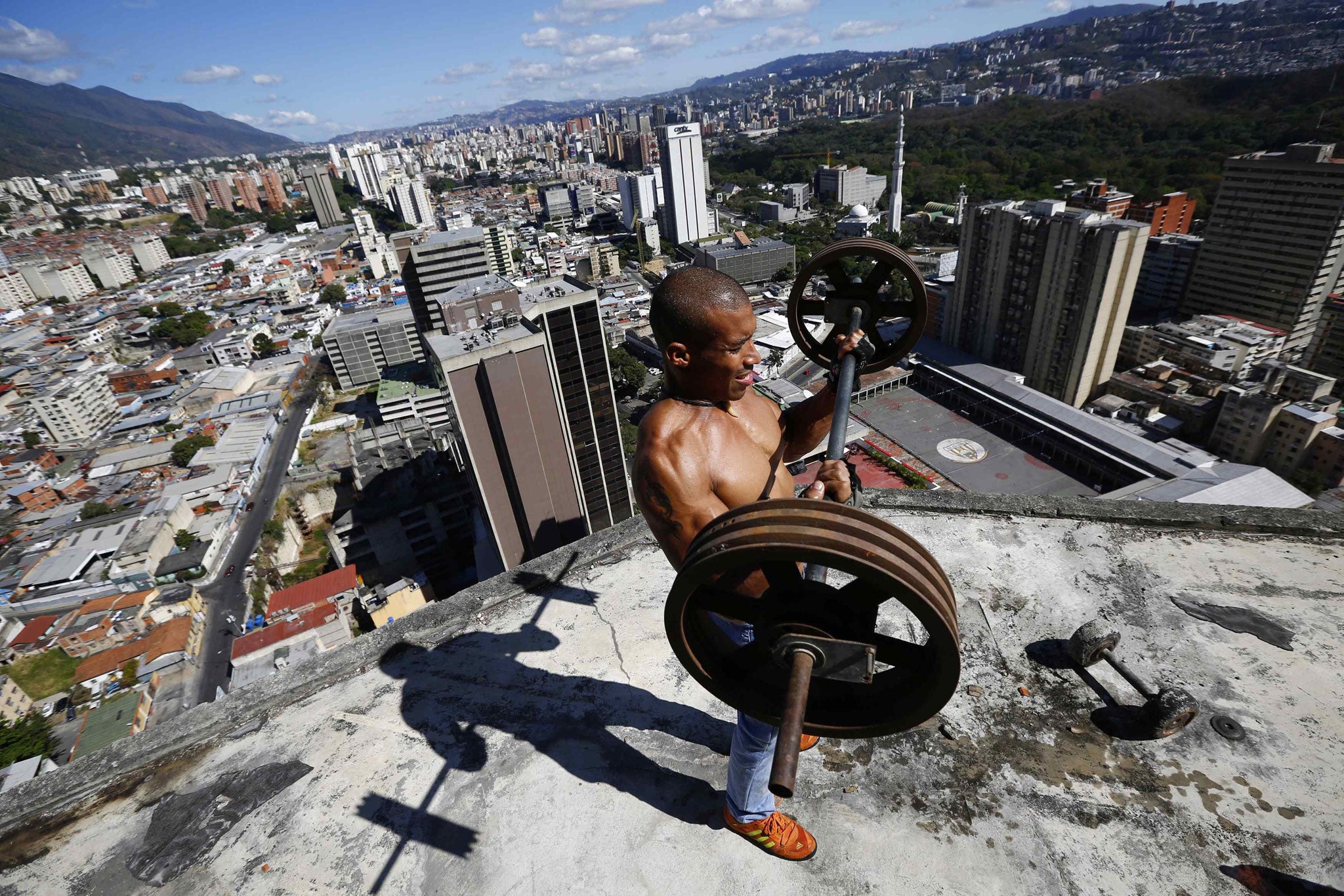 Once a five-star hotel and luxury apartment block, the 45-storey so-called "Tower of David" skyscraper that looms over the Venezuelan capital of Caracas is now home to 3,000 people, and thought to be the world's tallest slum.
Intended to be a jewel in the crown of a shining new financial district, the incomplete building was abandoned in around 1994 when its developer died.
By 2007, squatters had seized what had become a huge concrete skeleton.
Now, residents regard the "Tower of David" as a safe haven from the violence and turf warfare that blights the capital's street-level slums.
While the first 28 floors were sufficiently completed to be habitable, squatters have had to brick up dangerous open spaces, and put in their own basic plumbing, electrical and water systems.
A co-operative and floor delegates help to manage the tower, and see that communal corridors are kept freshly-polished, and rules and rotas are adhered to.
In pictures: 'Tower of David' - the world's tallest slum
Show all 16
A 200 bolivar ($32) a month "condominium" fee sees the tower's residents co-fund 24-hour security patrols.
"There is far more order and far less crime in here than out there," 27th-floor resident Thais Ruiz, 36, told Reuters. She, like many inhabitants, abandoned her shack in the violent Petare slum of east Caracas in 2010 to build a spacious four-bedroom apartment in the tower where she lives with her husband and five children.
"Once we found a dead body on our doorstep. Now look, we can leave the door wide open," she added.
But Caracas residents view the skyscraper as a den of thieves and a symbol of rampant disrespect for property, and police raids in search for kidnap victims have added to its notoriety.
While residents acknowledge the tower had problems with crime, they insist a new leadership is keeping the house in order.
The tower also boasts shops, a dentist, and a beauty salon. On a 27th-floor terrace bathed in the setting sun, a group of men played dominoes on a recent evening.
"Who needs to go the Hilton?" quipped one.
Join our commenting forum
Join thought-provoking conversations, follow other Independent readers and see their replies