Townville elementary shooting: Six-year-old student Jacob Hall dies three days after school shooting
Jacob Hall lost 75% of his blood after a bullet injured his thigh in the attack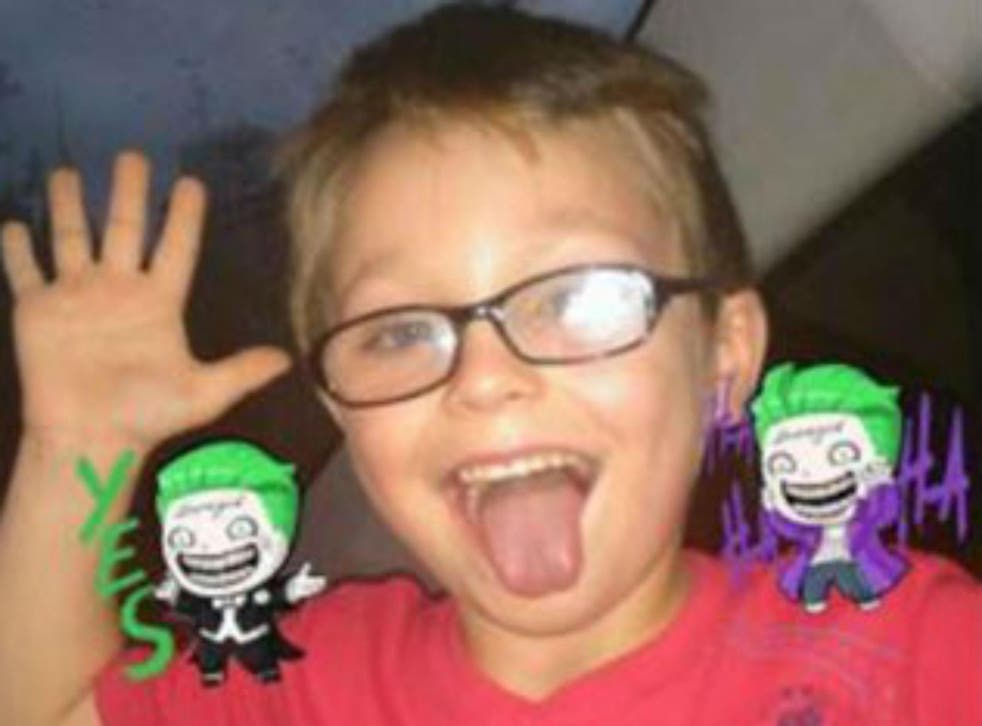 A six-year-old boy has died three days after a bullet hit his thigh in a primary school shooting in South Carolina.
Jacob Hall was taken to hospital in critical condition on Wednesday after 14-year-old Jesse Osborne killed his father at their family home before driving to Townville Elementary, shooting Jacob, another six-year-old student and a teacher.
Jacob sustained brain damage from the blood loss and was placed on life support before going into cardiac arrest.
He died around 1pm on Saturday, according to Anderson County coroner Greg Shore, as reported by New York Daily News.
Gerald Gambrell, Jacob's older brother, wrote on Facebook that "God took his strongest soldier".
"Jacob will be with us forever and always in our hearts. I love you little brother and I can't wait till the day we meet again."
Another brother, Rodger Dale Hall, tod NBC that he heard of the shooting when he was at work, and listened to a local radio host urging people to pray for the victims as he drove to hospital.
"You hear stuff like that on the radio but it is never you," he said.
"It's a big difference when you pray for other families and you (are) being prayed for."
Jacob had seven brothers and sisters.
Anti-gun activist group, Sandy Hook Promise, expressed its condolences to Jacob's family.
"We know firsthand the anguish his friends, family, teachers and classmates are facing," they wrote, adding that Townville was another town that had been "forever touched" by gun violence.
The second student and the teacher, Meghan Hollingsworth, that were shot on Wednesday received non-life threatening injuries and were released from hospital shortly after the attack.
The alleged shooter was charged on Friday as a juvenile with one count of murder and three counts of attempted murder.
Police have yet to establish a motive of Jesse, who was homeschooled after being suspended from school for bringing a weapon to class.
Join our new commenting forum
Join thought-provoking conversations, follow other Independent readers and see their replies