Toys R Us founder Charles Lazarus dies aged 94 as his giant toy store chain folds
Man dubbed the 'toy king' died of respiratory failure, family says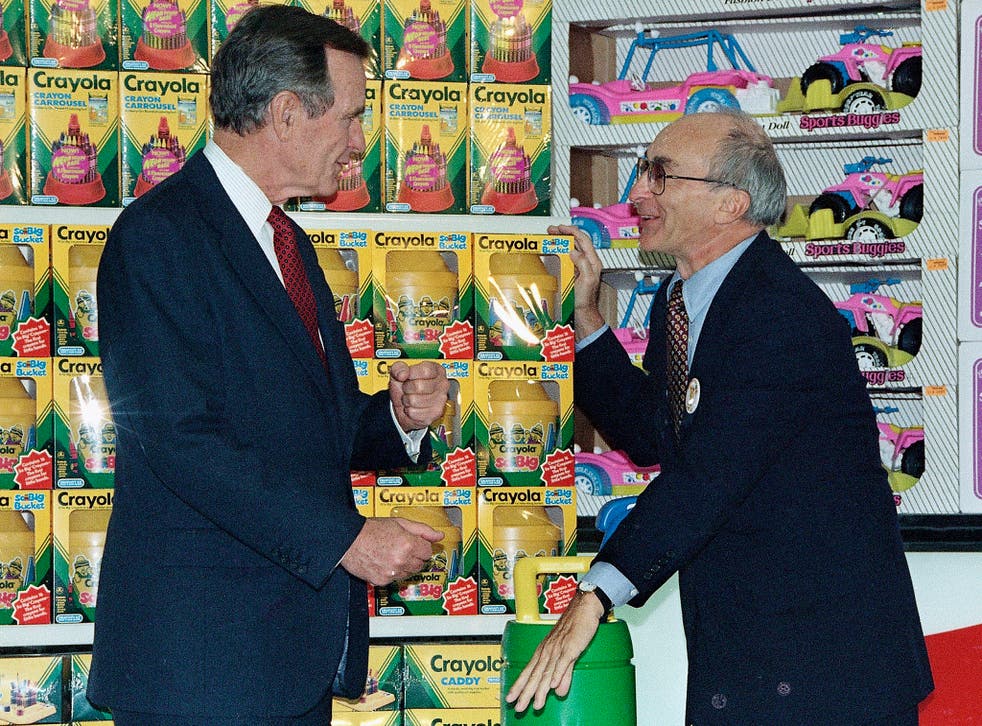 Charles Lazarus, the founder of Toys R Us has died aged 94, days after the popular children's toy company announced it would close all US and UK shops and seek bankruptcy protection.
Describing his death as "heartbreaking", the retailer said he passed away after a "period of declining health".
In a separate statement his family said he died of respiratory failure at Mount Sinai Hospital in New York.
On his return home to Washington DC from the Second World War in 1948, Lazarus began selling children's furniture. He told Entrepreneur magazine in 2008 that he came up with the idea because all of his military friends told him they were planning to married and have children.
He explained that he spelled Children's Supermart, with the letter "R" backwards, to make it look like a child had written it.
In 1957 he began selling toys in large supermarket style shops, because, he said "toys are a great kind of thing to sell, because they don't last that long".
Branded the "Toy King" by the media in the firm's heyday, the business metamorphosed into a global toy seller with thousands of shops across the world.
But the firm has struggled in recent years, with the rise of online shopping eating into its market share.
Overwhelmed with debt and incapable of attracting new investment, the chain has been left unable to take on toy seller titans like Amazon and Walmart.
Last week the firm announced it would close all of its remaining locations in America - just a week after announcing it would do the same for its businesses in Britain.
World news in pictures

Show all 50
The chain was already in the process of shutting one-fifth of its shops after filing for bankruptcy protection last year.
After Mr Lazarus' death, the firm said: "There have been many sad moments for Toys R Us in recent weeks, and none more heartbreaking than today's news about the passing of our beloved founder, Charles Lazarus," a spokesperson for the firm said.
"He visited us in New Jersey just last year and we will forever be grateful for his positive energy, passion for the customer and love for children everywhere."
Join our new commenting forum
Join thought-provoking conversations, follow other Independent readers and see their replies