Transatlantic relations: George Bush's farewell tour
He has been the most divisive US President in recent history, especially in Europe. But as he makes his final official trip to the Continent, George Bush is finding that the political landscapehas moved in his favour
Wednesday 11 June 2008 00:00 BST
Comments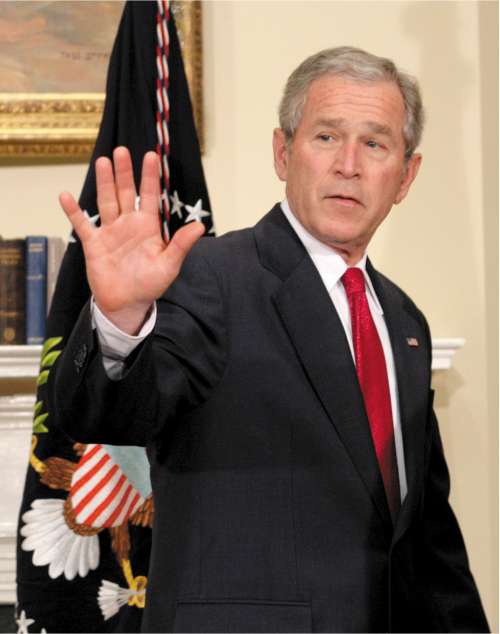 SLOVENIA
Arrived: Yesterday.
Previous visits: One
"My first trip to Europe as President began in Slovenia and my last trip as President to Europe..." Mr Bush said on arriving in Ljubljana, the capital of Slovenia, in typical Bush-speak without finishing his sentence. President Bush began his final trip to Europe in the tiny republic, which holds the EU presidency and hosted the US President at an EU-US summit. The meeting wound up with a warning to Iran of a further squeeze on its financial assets if Tehran refuses to scrap its nuclear programme. Climate change, the credit crunch, the Balkans and human rights issues, including a call from the Europeans for the closure of Guantanamo Bay, were also on the agenda.
Mr Bush will not have been happy to learn that the EU is preparing to lift sanctions against Cuba (suspended in 2005) at a time when the US is maintaining its own embargo. Mr Bush put Slovenia on the diplomatic map in 2001 when he held a summit with Vladimir Putin and said he had "looked in the eye" of the then Russian president and got a "sense of his soul". Relations between the US and Slovenia are traditionally warm, but this summit proved tricky for protocol reasons: Prime Minister Janez Jansa made an issue of inviting his fiancée to be the official hostess for Laura Bush. But President Danilo Turk ensured that his wife, Barbara Miklic Turk, did the honours. The presidential couple were showered with gifts, including a locally-made mountain bike, the first Slovenian-language Bible printed in 1584, six china cups and a milk jug. President Bush was also given a crystal plate studded with the EU stars. He responded by offering his host a snowboard. That's because there are mountains in Slovenia.
Vesna Peric Zimonjic
NORTHERN IRELAND
Arrives: Monday
Previous visits: One
George Bush's visit to Northern Ireland is regarded as a largely symbolic touch-down to express goodwill for Belfast's fledgling political settlement. He is expected to visit Stormont where he will meet Gordon Brown, First Minister Peter Robinson and deputy First Minister Martin McGuinness. That the visit is expected to last just a few hours may indicate that little if any business is to be conducted. No speeches and no important announcements are scheduled. Mr Bush's only other engagement will probably be a visit to an integrated school – his administration has lent quiet support to the movement to have Protestant and Catholic children educated together.
Mr Bush has had much less interest in Northern Ireland than Bill Clinton, who regarded it as a pet political project. But at the same time his administration has remained engaged, appointing a number of special envoys and taking an active part in debates on issues such as devolution and policing. One former envoy has said he helped push London into taking a firmer line with Sinn Fein on policing issues than it might otherwise have done. Such involvement might be described as "under the radar". An exception was a visit to Washington by senior Belfast figures last December. Following that, the White House helped set up a major investment conference in Belfast which was attended by about 120 major US business figures. The Belfast administration hopes this will lead to American investment.
David McKittrick
GERMANY
Arrived: Yesterday
Previous visits: Three
George Bush will spend most of his official visit to Germany within the confines of a heavily guarded 19th-century mansion outside Berlin where he will hold talks with Angela Merkel, the Chancellor credited with mending one of the worst crises in German-US relations. Mr Bush's stopover is a far cry from his first visit to Germany in the prelude to the Iraq war when he was hosted by Gerhard Schröder and forced to take refuge from protesters demonstrating against US foreign policy. Mr Schröder's opposition to the Iraq war, is credited with winning him the 2002 election, but it plunged Germany and America into a diplomatic ice age. For most ordinary Germans, Mr Bush is among the most unpopular US presidents ever.
But Mr Bush and Ms Merkel are known to get on, despite differences over Guantanamo Bay and climate change. Mr Bush will discuss energy, Iran and trade barriers between the US and Europe with Ms Merkel. His visit has been scheduled to mark this year's 60th anniversary of the Berlin Airlift and of the Marshall Fund.
Tony Paterson
BRITAIN
Arrives: Sunday
Previous visits: Three
George Bush should be accustomed to protesters in Britain because each of his visits has provoked some kind of hostile reaction. For that reason, Downing Street is coy about giving details of his itinerary. It seems almost reluctant to admit the American President will be here at all. From the US end, we know that Mr Bush will drop into Windsor Castle at lunchtime to visit the Queen, and then go to 10 Downing Street for dinner with Gordon Brown. The fact that police have closed Whitehall until noon on Monday suggests there is more on the agenda.
Mr Bush's first visit was in July 2001, when he met Tony Blair at Chequers and the Queen in Buckingham Palace. This was before the Iraq war, so the protests were small compared with what came later. In November 2003, he paid a state visit and on that occasion, 200,000 anti-war protesters marched down Whitehall, and a US request to fly fighter planes overhead was rejected. In July 2005, Mr Bush was in Gleneagles for the G8 summit, overshadowed by suicide bombs in London that killed 55 people. There were protests then too, but they were kept away from the summit. This time, the poet Adrian Mitchell has written some lines to commemorate the visit: "George W Bush you face disgrace for crimes against the human race. Put these handcuffs on your wrists – Terrorist of Terrorists."
Andy McSmith
ITALY
Arrives: Today
Previous visits: Six
President Bush can expect a warm welcome from the Prime Minister, Silvio Berlusconi, who regards personal relationships as the key to diplomatic success, and who treasures the welcome the Bushes gave him at their Crawford ranch in 2004. If Mr Berlusconi cannot persuade George and Laura to inspect the cactus collection in his Sardinian villa, it will not be for want of trying. Italy is no longer enemy territory: since 2001 Mr Berlusconi has shifted Italy's foreign policy orientation from the Franco-German to the Atlantic axis. Two years of Romano Prodi and the centre-left did little to change that, indeed Mr Prodi approved the doubling in size of a US base at Vicenza, and confirmed Italy's commitment to Afghanistan. Now the centre-right is back in power, so amid the tightest security ever, Mr Bush will feel able to relax in Rome on his sixth visit in seven years.
Italy may ask for help in joining the Security Council group pursuing nuclear diplomacy with Iran. Mr Bush may ask for a clearer commitment for Italian troops in Afghanistan to serve in hot spots.
Peter Popham
VATICAN
Arrives: Friday
Previous visits: Six
When President Bush visited the Vatican four years ago, Pope John Paul II gave him a stiff lecture on the Abu Ghraib torture scandal, but no such moments are anticipated when Pope Benedict XVI welcomes Mr Bush on Friday: he has never criticised America's involvement in Iraq. The German Pope's visit to the US in April is seen as the most successful of the papacy so far, when he and Mr Bush prayed together and the President threw him a birthday party. After a chat on Friday, the pair will stroll through the Vatican's gardens, bidding goodbye at a statue of the Madonna.
Peter Popham
FRANCE
Arrives: Friday
Previous visits: Three
President Bush can expect a warm greeting from President Nicolas Sarkozy and his government and a cool welcome from the rest of France. M. Sarkozy is determined to distance himself from the legacy of Jacques Chirac. Since he entered the Elysée Palace 13 months ago, one of the chief aims of M. Sarkozy's foreign policy has been to mend the transatlantic bridges.
Mr Bush, and the Iraq war, are a subject of contemptuous incomprehension in France. President Sarkozy will be careful therefore not to praise Mr Bush too loudly. He will, however, be positive about the "new" Franco-American friendship.
On the eve of the Bush visit, at a conference in Paris for Afghanistan, the US will hope to persuade M. Sarkozy to send more troops to Afghanistan. In return, M. Sarkozy may press Mr Bush on questions important to France, from global warming to farm trade.
John Lichfield
Join our commenting forum
Join thought-provoking conversations, follow other Independent readers and see their replies