Woman shot dead in Louisiana motel becomes seventh transgender woman killed in US this year
Police arrest man connected with incident and charge him with three criminal offences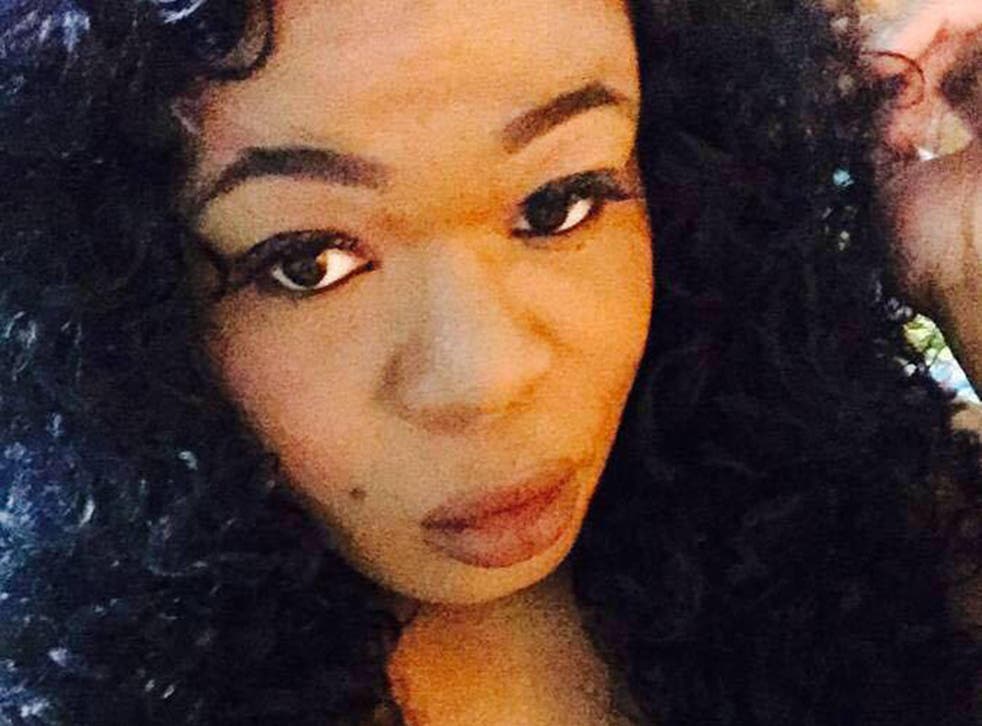 A young black transgender woman was shot dead in a Louisiana motel this week, becoming at least the seventh transgender woman known to have been killed in the United States this year, rights advocates said.
The woman, Amia Tyrae, 28, was killed Monday at about 1.15am at a motel on Airline Highway, according to the Baton Rouge Police Department.
Dr William Clark, the East Baton Rouge Parish coroner, ruled Ms Tyrae's death a homicide, caused by a gunshot wound to the chest.
The police department said on Friday night that Dedrick Butler, 22, of Denham Springs, Louisiana, had been arrested in the killing. He was charged with second-degree murder, possession of a firearm by a convicted felon and possession of a firearm with an obliterated serial number.
Between 25 to 28 transgender people were reported killed in the US last year, the highest number in at least a decade, according to a report by the Human Rights Campaign and the Trans People of Color Coalition. The violence disproportionately affects transgender women of colour.
The killing of Ms Tyrae came less than a month after the shooting death of another transgender woman, Phylicia Mitchell, 46, outside her apartment in Cleveland on 23 February. Transgender women were also killed in New Mexico, Florida, New York, Massachusetts and California this year, according to data compiled by GLAAD.
Ms Tyrae worked at a home healthcare company, according to her Facebook page.
Relatives declined to comment on Ms Tyrae's death. Friends and family said on Facebook that a funeral service would be held in Baton Rouge on Saturday.
NeVaa White, a friend, told Mic that Ms Tyrae had been out since at least 2009 and had a close community of friends. "She made family with her peers in the LGBT community of Baton Rouge," Ms White said, adding that Tyrae didn't have an easy life, and that she "was taken away in the very manner she feared".
Statistics on homicides of transgender people are difficult to compile and are not officially available because the federal government does not collect data based on gender identity. In addition, transgender homicide victims are often identified by police using the names and genders they were assigned at birth, a practice known as misgendering.
Advocates emphasise that their tallies just include the victims they know about.
"It is impossible to have a complete and accurate number," MJ Okma, an associate director at GLAAD, said.
Transgender people frequently face economic hardships, discrimination in housing and hiring, and high rates of homelessness, Mr Okma said, all factors that can contribute to systematic violence. "That becomes the greater context," he said.
World news in pictures

Show all 50
In 2016 in Louisiana, governor John Bel Edwards, a Democrat, issued an executive order that protected LGBT employees and contractors from discrimination, the first time that the state had explicitly recognised the equal rights of transgender people, according to the American Civil Liberties Union.
But transgender people have continued to be targeted in the state. Three transgender women were killed there in an eight-day period in February 2017.
"Violence against trans people, mostly trans women of colour and often resulting in death, continues to plague our communities," the group Louisiana Trans Advocates said at the time.
"We must also recognise that the shameful content and tone of the national discourse on trans issues contribute to stigmatisation and dehumanisation that lower the barriers to this kind of violence," the organisation said.
The New York Times
Register for free to continue reading
Registration is a free and easy way to support our truly independent journalism
By registering, you will also enjoy limited access to Premium articles, exclusive newsletters, commenting, and virtual events with our leading journalists
Already have an account? sign in
Register for free to continue reading
Registration is a free and easy way to support our truly independent journalism
By registering, you will also enjoy limited access to Premium articles, exclusive newsletters, commenting, and virtual events with our leading journalists
Already have an account? sign in