Transplant patient holds her own heart after life-saving operation
'It was really, really heavy'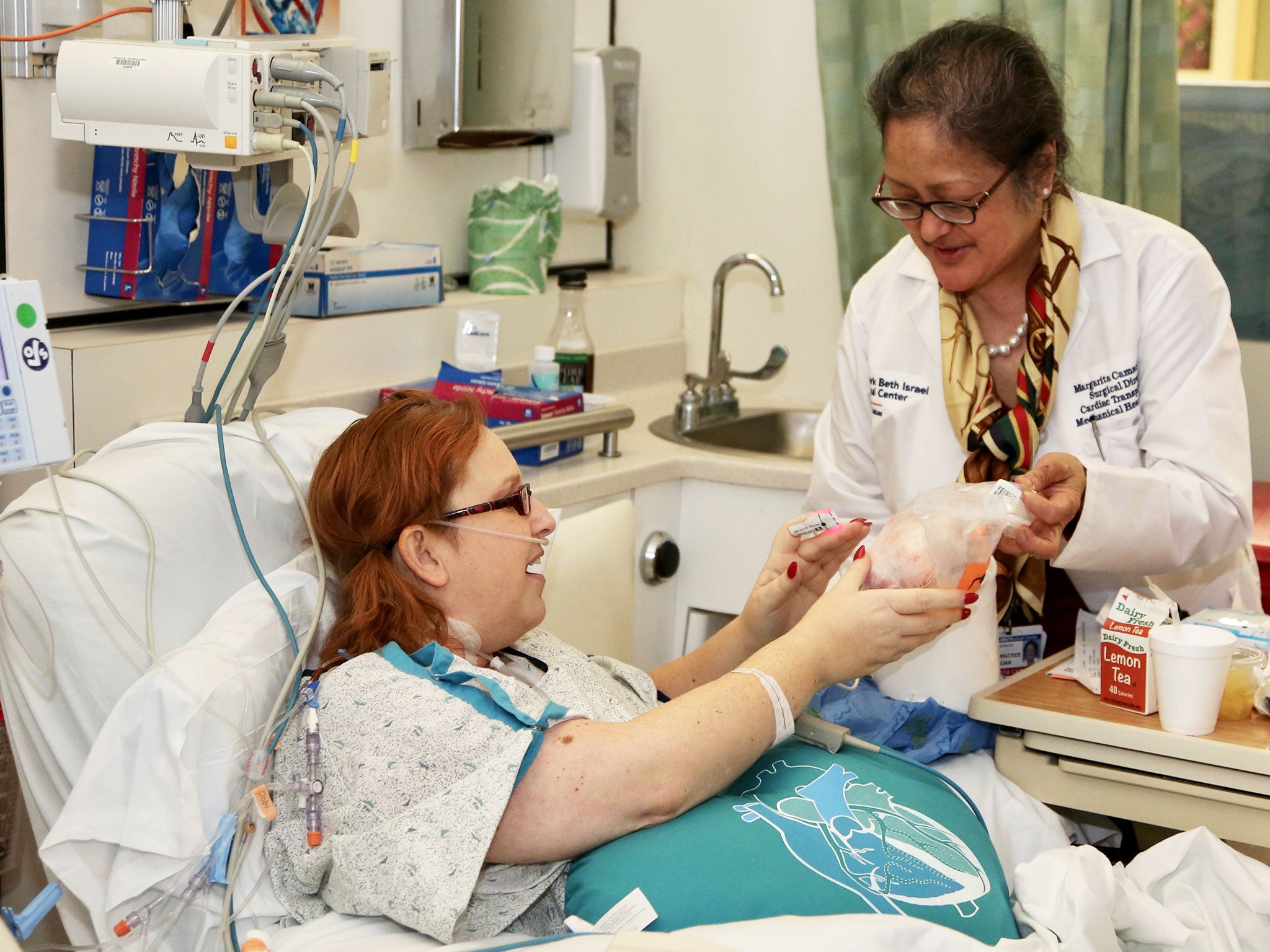 A health campaigner held her broken heart in her hands after doctors removed it during a life saving transplant.
"I was struck by the density and the weight to it," said Lisa Salberg after holding the organ. "It was really, really heavy."
The 48-year-old was forced to go under the knife as she was suffering with a dangerous form of heart disease.
Ms Salberg has campaigned for heart disease research and started the Hypertrophic Cardiomyopathy Association after her sister died from the condition.
At least five other family members have been diagnosed with the disease, in which the heart muscle cells enlarge and cause the ventricles to thicken, making it more difficult for the heart to pump blood.
According to the Cleveland Clinic, between 600,000 and 1.5 million people suffer with the disorder in the US. In the UK, heart disease is estimated to be responsible for more than 73,000 deaths each year.
Ms Salberg, who was diagnosed at 12 and had a stroke at 21, told ABC News: "I have an entire life ahead of me to find ways to improve people's health, and I'm doubling down. You ain't seen nothing yet."
Newark Beth Israel Medical Center transplant surgeon Dr Margarita Camacho said it was "wonderful" her patient had asked for her heart.
Join our commenting forum
Join thought-provoking conversations, follow other Independent readers and see their replies