'Pandemic party' held at Uber CEO's $37 million New York penthouse
Travis Kalanick has said he was lending the lavish apartment to a friend at the time
Harriet Alexander
Tuesday 24 November 2020 17:28 Comments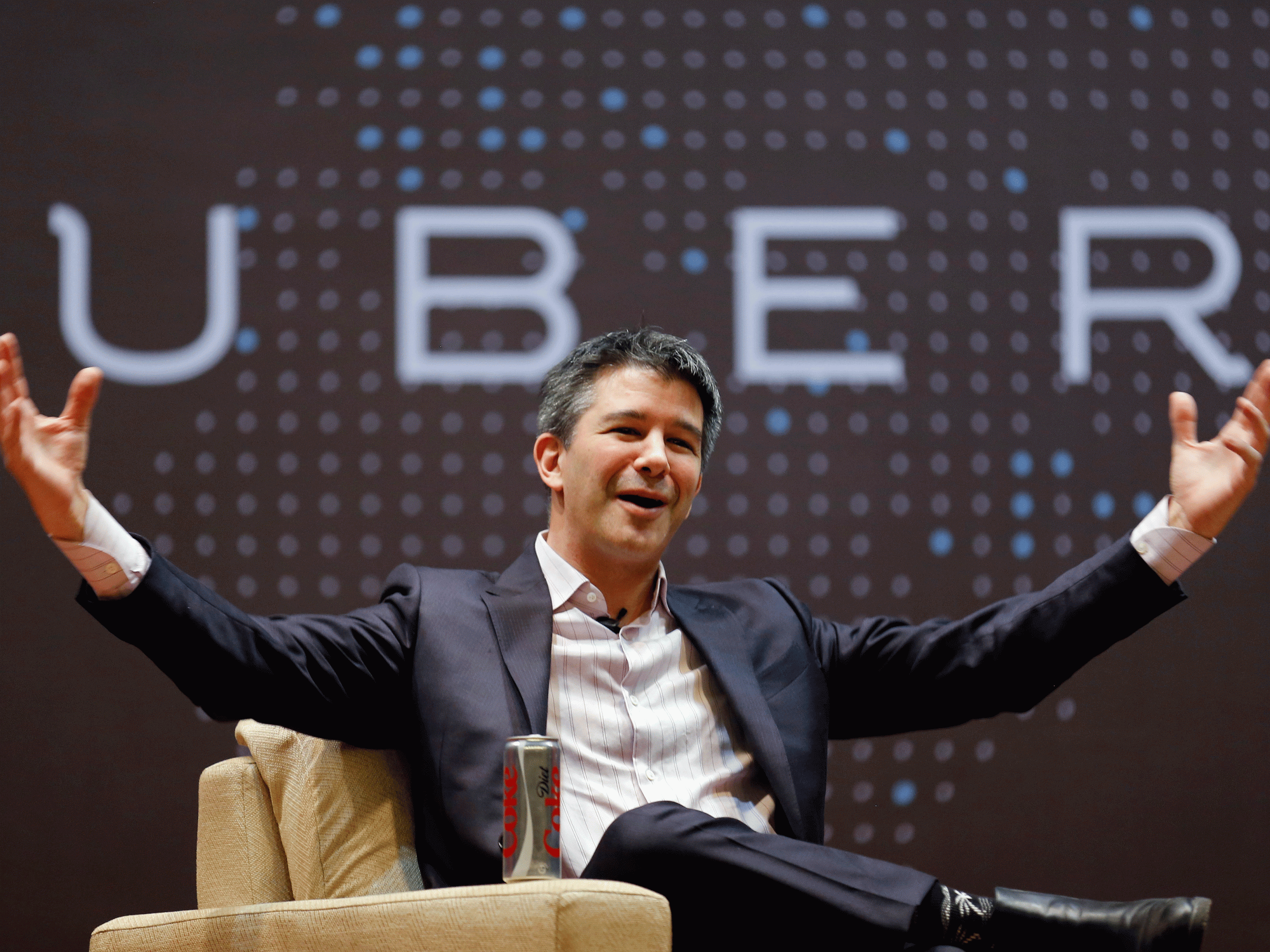 Leer en Español
A $37 million (£28m) penthouse belonging to former Uber CEO Travis Kalanick was used to host a "pandemic party" in New York City earlier this year.
Journalist Cat Marnell, 38, wrote about the September gathering in The Cut, in a feature about how New Yorkers were seeking out illicit gatherings despite bans on mass gatherings.
She told how there were "tons of people there, and of course no one was wearing a mask".
Mr Kalanick, 44, was not there at the time and said he had lent the apartment to a friend, who held the gathering without his knowledge.
Ms Marnell described his apartment as being "like something out of Billions."
She said that it was full of people sitting around on sofas, drinking red wine and listening to lounge music.
Ms Marnell, who went along to the party with a friend who was invited, was swiftly noticed as an interloper, and asked to leave.
"I started acting like I was in slow motion. It was just so ridiculous," she wrote.
"F*** them. Anyway, rich people are having maskless, indoor parties."
Mr Kalanick, who is worth an estimated $2.6 billion, bought the penthouse in August 2018.
Designed by Pritzker Prize-winning architect Renzo Piano, the four-bedroom, four and a half bathroom apartment comes with a private lift, 16-foot ceilings and floor-to-ceiling windows.
The property has two terraces with stunning views - one of them with a private 20m saltwater swimming pool.
Mr Kalanick co-founded Uber in 2009, but was forced to step down in June 2017 due to pressure from investors amid reports he ignored the company's unethical culture and accusations of sexual harassment.
He started a venture capital company, 10100, which he said would be focused on tackling large-scale employment opportunities by investing in e-commerce, innovation and real estate in emerging markets like China and India.
The California-born entrepreneur is also CEO of a startup called City Storage Systems, which works on unused real estate. Part of their portfolio is "ghost kitchens", where restaurants use a kitchen to prep food, avoiding the need for large space in their own kitchens.
Register for free to continue reading
Registration is a free and easy way to support our truly independent journalism
By registering, you will also enjoy limited access to Premium articles, exclusive newsletters, commenting, and virtual events with our leading journalists
Already have an account? sign in
Join our new commenting forum
Join thought-provoking conversations, follow other Independent readers and see their replies