Tropical Storm Barry: Fears of flooding, tornadoes and prolonged power outages in Gulf States
President Donald Trump has asked people across the region to stay alert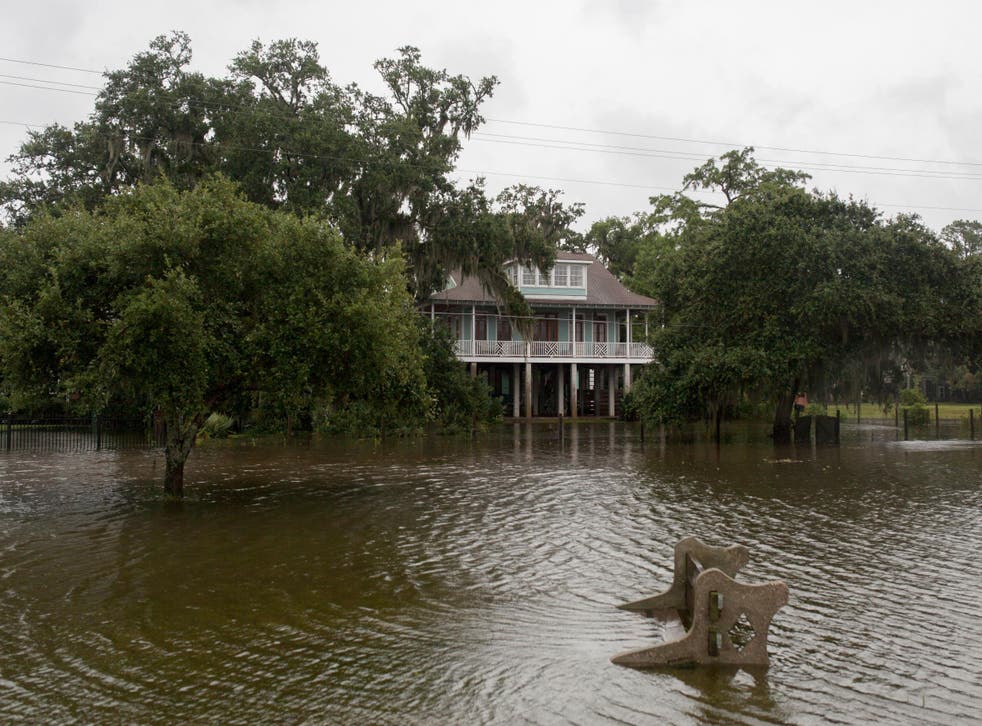 Tropical Storm Barry is dumping rain as it slowly sweeps inland through Gulf Coast states, stoking fears elsewhere of flooding, tornadoes and prolonged power outages.
But New Orleans missed the brunt of the storm with forecasters downgrading rainfall estimates for the city through Sunday to between 2 to 4 inches (5 to 10 centimeters). Earlier forecasts of quadruple that amount had raised concerns that water pumps strengthened after Hurricane Katrina would be overwhelmed.
Jackson, Mississippi's capital city, was braced for possible flash flooding, however, after up to 3 inches (7.6cm) of rain fell in the area before dawn on Sunday - with even more precipitation on the way.
East of Baton Rouge and in the Mississippi - far from the storm itself - tornado warnings are in place but no serious damage or injuries have yet been reported.
President Donald Trump asked people across the region to stay alert, tweeting: "A big risk of major flooding in large parts of Louisiana and all across the Gulf Coast. Please be very careful!"
Photographers stories of capturing extreme weather

Show all 8
The US National Hurricane Centre said parts of south-central Louisiana could still have rainfall totals of up to 12 inches (30cm), with isolated pockets of 15 inches (38cm), meaning a storm surge is still a threat.
"This rainfall is expected to lead to dangerous, life-threatening flooding," forecasters wrote in an advisory.
On Saturday, Barry flooded motorways in Louisiana, forcing people to scramble onto car rooftops.
Coast Guard helicopters rescued a dozen people and two pets from flooded areas of Terrebonne Parish, south of New Orleans.
The category one hurricane weakened to a tropical storm shortly after making landfall on Saturday. By Sunday morning the maximum wind speed was 40mph.
None of the main levees on the Mississippi River failed or were breached.
Join our new commenting forum
Join thought-provoking conversations, follow other Independent readers and see their replies