Storms Marco and Laura head for southern US states as thousands evacuated
At least 11 people have already been killed in Dominican Republic and Haiti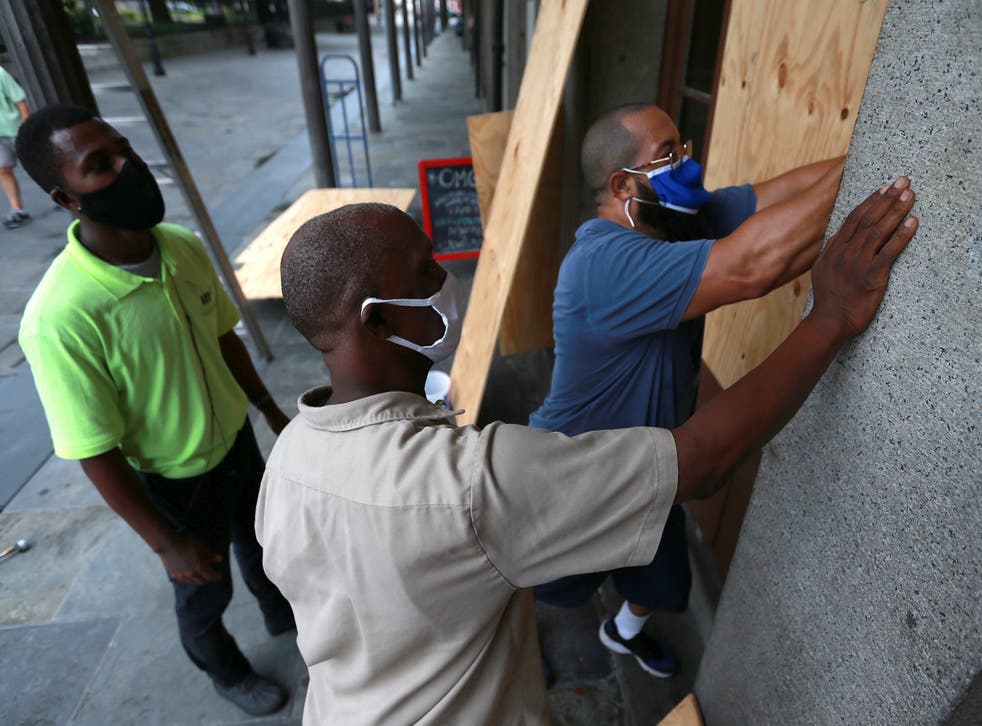 Two major tropical storms moving through the Caribbean and into the Gulf of Mexico have spurred mass evacuations, as southern US states received urgent warnings to prepare for a "life-threatening situation".
Tropical Storm Marco was expected to hit the US on Monday. While the storm has weakened from a hurricane, the National Hurricane Centre in Miami, Florida warned in the early hours that Marco was expected to approach the Louisiana coast in the afternoon before turning westward.
The second storm, Laura, was further behind, making its way along Cuba's southern coast. In the wake of its progress through the Caribbean, the Dominican Republic and Haiti have together confirmed at least 11 deaths.
Various areas on the US's Gulf coast have been issued with storm and hurricane warnings, including New Orleans. If Marco's storm surge coincides with high tide, the city's Lake Pontchartrain could rise by two to four feet, while areas nearer the coast and the mouth of the Mississippi River could see surges as high as six feet.
The hurricane centre has warned that residents of the area are in danger, and that "preparations to protect life and property should be rushed to completion"
"This is a life-threatening situation," its notice read. "Persons located within these areas should take all necessary actions to protect life and property from rising water and the potential for other dangerous conditions. Promptly follow evacuation and other instructions from local officials."
Pictures of local people boarding up properties and driving away from the coast recall some of the worst storms that have pummelled the gulf over the decades, including 2005's Hurricane Katrina, whose destructive effects claimed well over 1,000 lives – mainly in New Orleans, where flood defences failed and citizens were forced to shore up in the Superdome and Convention Centre.
Yet while no hurricane since then has topped the extremely high death toll in the US, several stronger storms have hit the area. Hurricanes Irma and Maria wrought havoc during the catastrophic 2017 hurricane season, the latter claiming more than 3,000 lives across Puerto Rico, St Croix and Dominica.
Join our new commenting forum
Join thought-provoking conversations, follow other Independent readers and see their replies