Trouble in store: Why Walmart has failed to woo Washington
Out of America: The world's biggest retailer has been thwarted in plans to open in the capital of capitalism. But the fight isn't over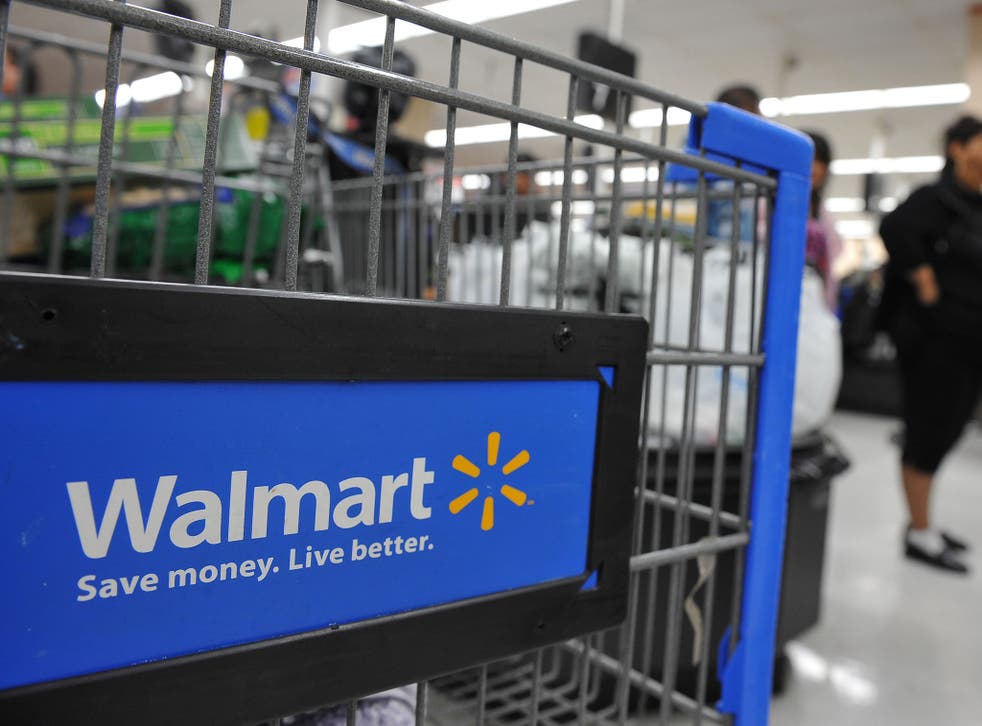 To Walmart or not to Walmart? Right now, that is the question for Washington DC. Or less simply put, should America's capital give in to the world's largest retailer, which is threatening to scrap plans to open its first stores in the city unless the DC council drops a new law forcing Walmart to pay a minimum wage 60 per cent higher than the federal norm?
Walmart has been wooing the city for years, and in 2010 announced plans to open four stores there, a number subsequently raised to six. Everything was going swimmingly, with work already started on three of the sites, until earlier this month, when the council passed its Large Retailer Accountability Act, otherwise known as "Get Walmart".
Under it, non-unionised stores with a commercial space of 75,000ft or more – ie Walmart – will henceforth have to pay employees at least $12.50 (£8.20) an hour, compared with the city's existing minimum wage of $8.25, and the national one of just $7.25 an hour. The company retorted by threatening to scrap three of the planned stores at once, and perhaps abandon the three where construction has begun too, causing the loss of up to 1,800 new jobs.
The argument has implications far beyond the peculiar municipal politics of DC and the wisdom of its city fathers. It raises the issue that has dogged Walmart for decades: is the company, on balance, a good thing or a bad thing? And, given Walmart's sheer size, that touches in turn on an even more basic argument, about how capitalism should work in the country which is capitalism's flagship.
The case for Walmart is strong – that its stores provide working-class Americans (and many wealthier ones too) with good service and a broad selection of goods "at the lowest prices possible", to use the words of old Sam Walton, who opened his first store in Rogers, Arkansas, in 1962. And it provides jobs: 1.4 million of them in the US alone. But Walmart's critics retort that those jobs pay low wages, that the company is irredeemably anti-union, with a wretched record on workers' rights, and that it devastates smaller retail businesses wherever it alights, destroying as many jobs as it creates.
Go by the figures, and Walton's philosophy that the customer is king has been triumphantly vindicated. The company's annual sales of $469bn mean that if Walmart were a country, it would be the 27th largest economy on earth, alongside the likes of Poland and Argentina. It must be doing something right. But – albeit not entirely fairly – it has also become a symbol of the ever-growing disparities of wealth in America. The six primary heirs of Sam Walton, it has been claimed, have a combined wealth equal to that of the bottom 40 per cent of the entire US population.
One thing, however, is not in doubt. Walmart has huge clout, and it has been greasing the wheels here in DC for a long time. It has made campaign contributions to sympathetic politicians and given generously to local charities. It's joined Michelle Obama in an initiative to promote healthy eating and has even sponsored a travelling exhibition on the black experience in the US. (About half of DC's population is African-American.) And yet Washington's city council still hangs tough.
This isn't a Nimby issue. No one's talking about sticking a Walmart next to the Jefferson Memorial, or lowering the tone in Georgetown. In fact, only one of the six planned stores will be genuinely downtown, on an empty block three-quarters of a mile north of the Capitol. The rest are on the city's further, less elegant fringes, including one in impoverished south-east Washington that tourists never see, where lesser skilled jobs are desperately needed, and where the store would be the anchor of a new shopping centre intended to revitalise entire neighbourhoods.
Thumb your nose at Walmart, its supporters here argue, and other big companies will be scared away. But, rightly or wrongly, a majority on the council believes the city is negotiating from a position of strength. Walmart may be the corporate world's Tyrannosaurus rex, but its sales in the US, on a same-store basis, were down 1.4 per cent in the first quarter of this year.
The only places where the market for giant "box stores" isn't saturated are the big cities, and Walmart naturally wants in. But as Vincent Orange, leader of the council hardliners, notes, the city is doing very nicely right now, riding a commercial property boom and racking up an $800m surplus over the past four years, and with one of the highest disposable incomes in the country. "We don't need retailers," says Orange. "Retailers need us."
Nor is Washington DC alone in feeling that way. Five of the country's other largest cities – San Francisco, Detroit, Seattle, Boston and, above all, New York – have also said no. "As long as Walmart's behaviour remains the same, they're not welcome in New York City," says Christine Quinn, the New York City council speaker who may well be the next mayor. "New York isn't changing. Walmart has to change."
Not by coincidence all those cities, like DC, are Democratic strongholds where unions are strong. They are liberal, socially "progressive" and, by definition, urban, while Walmart's genes are southern, conservative and suburban.
But in Washington, one suspects, Walmart will win, if only by default. In Chicago, no less Democratic and pro-union, the city council similarly voted to keep the company out, only for the law to be vetoed by the mayor, Richard Daley. "Why should we not have what the suburbs have?" he asked. The council couldn't muster the votes to override the veto, and Walmart duly set up shop. Here exactly the same may happen. Our mayor, Vincent Gray, has indicated his displeasure at the company's hardball tactics, but also at the council for putting 1,800 jobs at risk. The betting is he will veto the measure – and opponents will come up one vote short of override. Welcome, Walmart, to Washington DC.
Register for free to continue reading
Registration is a free and easy way to support our truly independent journalism
By registering, you will also enjoy limited access to Premium articles, exclusive newsletters, commenting, and virtual events with our leading journalists
Already have an account? sign in
Register for free to continue reading
Registration is a free and easy way to support our truly independent journalism
By registering, you will also enjoy limited access to Premium articles, exclusive newsletters, commenting, and virtual events with our leading journalists
Already have an account? sign in
Join our new commenting forum
Join thought-provoking conversations, follow other Independent readers and see their replies