Trump administration imposes crushing new sanctions on Iran
The move will make it hard for the country to import humanitarian goods like food and medicine, US allies say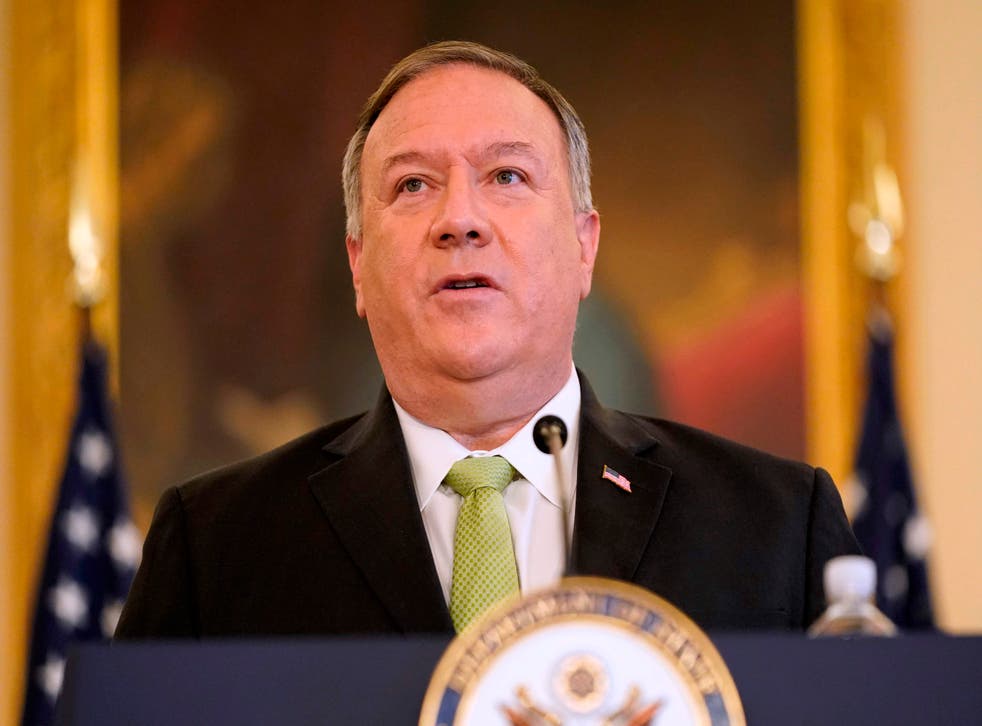 Leer en Español
The Trump administration on Thursday imposed a new, crushing round of sanctions that virtually blacklists Iran's entire financial sector - raising concerns it will cut off the country's ability to import humanitarian goods like food and medicine.
Treasury Secretary Steven T. Mnuchin said in a statement that the sanctions, which target 18 banks and penalize foreign institutions that do business with them, are part of efforts to cut down on "illicit access to U.S. dollars" and won't stifle humanitarian efforts.
"Our sanctions programs will continue until Iran stops its support of terrorist activities and ends its nuclear programs," Secretary Mnuchin said. "Today's actions will continue to allow for humanitarian transactions to support the Iranian people."
The country is struggling with both a record-setting coronavirus outbreak and a currency crisis, making the latest round of sanctions, which essentially sever Iran from the global financial system, an even heavier blow.
Foreign companies or individuals doing business with the banks will have 45 days to unwind their relationships, and then will face "secondary sanctions."
The move is the latest escalation with Iran as the president continues a tough re-election bout.
In September, the Trump administration sought to unilaterally re-impose UN sanctions against Iran that had been lifted as part of the 2015 nuclear deal, though fellow UN Security Council nations have not to recognized the decision.
In 2018, the Trump administration withdrew the US from the deal and reimposed some of the sanctions it had lifted, and tense relations have remained since. In 2019, the president designated the Iran's Islamic Revolutionary Guard Corps a foreign terrorist organization, over objections from the US Department of Defense. 
And in 2020, following earlier attacks the U.S. alleged were led by Iranian-backed militias, a drone strike in Iraq killed Iran's top military commander, Gen. Qassem Soleimani, and the country responded with missile attacks on U.S. forces.
Mr Trump's rival in the election, former Vice President Joe Biden, supports returning to the nuclear deal.
Join our new commenting forum
Join thought-provoking conversations, follow other Independent readers and see their replies