Library worker fired after burning books by Ann Coulter and Trump
Officials argue that censorship has no place in a library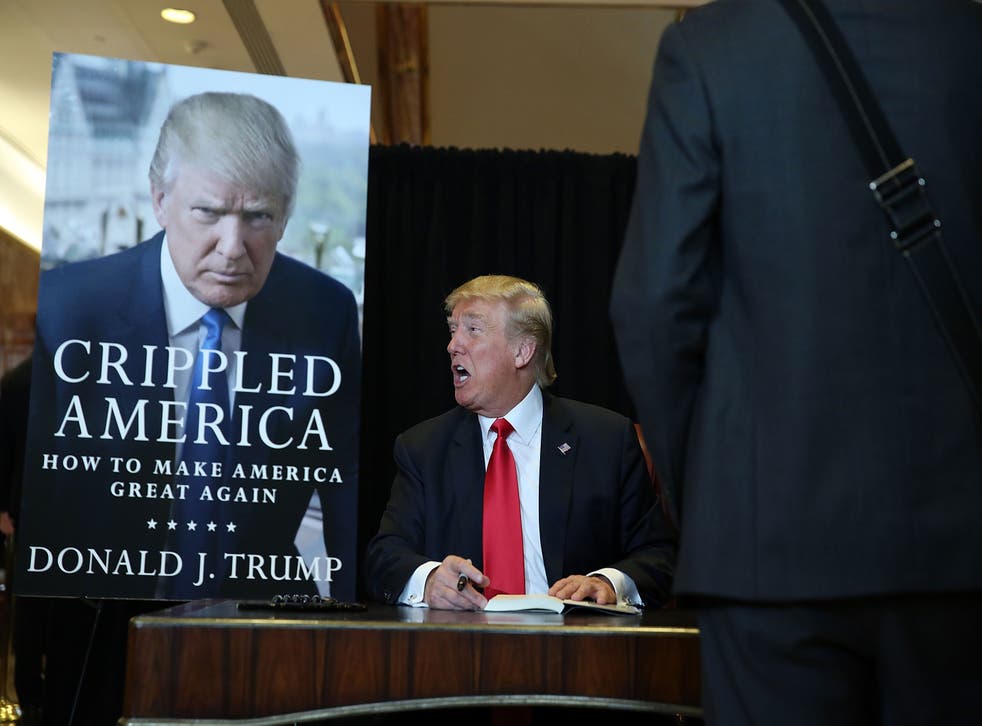 A library worker in Tennessee was fired after being accused of burning books by conservative pundit Ann Coulter and former president Donald Trump.
Cameron Williams was suspended in December after an Instagram video allegedly showed him pouring lighter fluid on Ms Coulter's 2004 collection of essays How to Talk to a Liberal (If You Must) and Mr Trump's 2015 book Crippled America.
In the video, he reportedly played YG and Nipsey Hussle's anti-Trump rap song "FDT" as he set the books on fire.
Mr Williams is known locally as a Black Lives Matter activist and musician. He was one of several people arrested in the summer of 2020 during protests in Chattanooga following the killing of George Floyd by police in Minneapolis.
When the Instagram video came to the attention of the library he was placed on paid administrative leave and then fired on 10 February after an investigation.
A spokesperson for the library told Chattanooga's Times Free Press in December that Mr Williams had violated policies regarding tolerance for all viewpoints.
The library spokesperson said: "It's our job to ensure that all walks of life have access to information without judgment or prejudice. Whether these materials were actually destroyed in a fire or even if they were just removed, that does go against our policy. Because at the end of the day, we believe that censorship has no place in a library."
Mr Williams had been asked to help clear the library's shelves of old, damaged, or untruthful books, to make room for new publications — a process known as "weeding", in which he had been trained — but the books in the video were not flagged for removal, according to the library.
He believes that officials have not followed precedent when disciplining him.
"To be frank, it's because I'm a community member that's been speaking for the betterment of Black people for several years," he told The Washington Post.
Mr Williams maintains that his boss asked him to weed through the political science section, explicitly citing his activist background. His instructions were to remove titles that contained misinformation or where views, attitudes, or information had changed. Books more than 10 years old could also be taken down.
"I was treated as a token Black man," he told the Post noting that he was the only Black man on a staff of 80 people. "But as soon as I speak forcefully for Black people, they essentially tried to assassinate my character."
Register for free to continue reading
Registration is a free and easy way to support our truly independent journalism
By registering, you will also enjoy limited access to Premium articles, exclusive newsletters, commenting, and virtual events with our leading journalists
Already have an account? sign in
Register for free to continue reading
Registration is a free and easy way to support our truly independent journalism
By registering, you will also enjoy limited access to Premium articles, exclusive newsletters, commenting, and virtual events with our leading journalists
Already have an account? sign in
Join our new commenting forum
Join thought-provoking conversations, follow other Independent readers and see their replies