Undocumented immigrant at Trump golf course 'intentionally removed form Secret Service vetting list'
The new report has found that supervisors at Mr Trump's New Jersey golf course were aware of in several instances that undocumented workers were employed there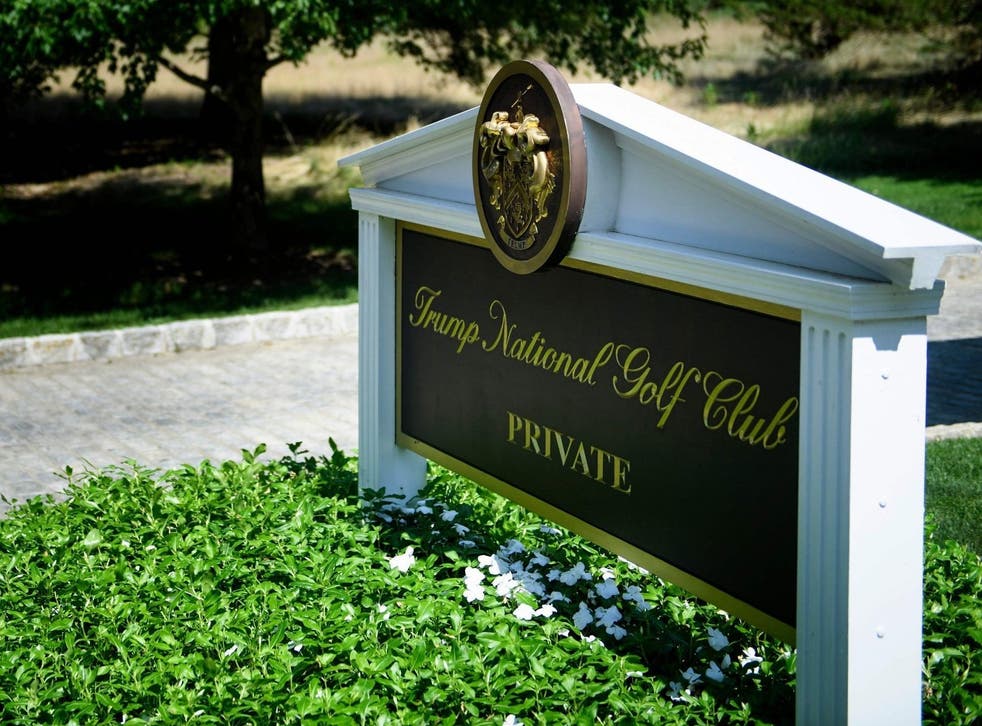 The name of an undocumented immigrant who worked at Trump National Golf Club in New Jersey was intentionally taken off a list of employees to be vetted by the Secret Service, according to a new report.
The worker's name was taken off the list after the immigrant reportedly reminded her supervisors she was not legally allowed to work in the US. It marks the latest claim from an employee at the elite resort that supervisors were aware that some of their employees were undocumented.
The claim follows after several workers were fired from the Bedminster golf club in response to a New York Times investigation that showed several undocumented immigrants had been knowingly kept on payrolls, in spite of their legal status. The claim that the undocumented worker's name was taken off of the Secret Service list was also reported by The New York Times.
The latest revelations come from Emma Torres, who said that she was asked to write down her name and information — including her Social Security number — before a visit from Donald Trump in 2016, when he was in the midst of his presidential campaign.
"When I learned this is for the Secret Service to see the records of everyone because they are giving protection to Mr Trump, I rushed to human resources," Ms Torres told the newspaper. "I thought, God, what will I do?"
When she reached human resources, Ms Torres said she was told it would be no problem. Her name was scratched off a list.
Since the investigation into undocumented workers at the Trump golf course, the Trump Organisation has pledged to terminate the employment of any workers who gained employment using false paperwork.
While there is no evidence that Mr Trump personally knew the legal status of any of these employees, the employees highlight the entrenched nature of America's immigration system and how prevalent undocumented immigrants are in many American service jobs.
World news in pictures

Show all 50
Mr Trump as promised to root out undocumented immigrants and deport them, while reforming US immigration laws.
Support free-thinking journalism and attend Independent events
Since taken office, Mr Trump has overseen a change in immigration enforcement policies that have been criticised for targeting otherwise lawful individuals in the US. While Mr Trump's predecessor had instructed immigration agents to use discretion during their official activities to only focus on immigrants with criminal backgrounds, Mr Trump's administration has revoked that discretionary order.
As a result, the US has seen an up-tick in the number of immigrants without criminal histories who have been swept up in raids and arrests. The US has also cracked down on asylum requests, and has overseen efforts to deter immigrants from coming to the US through family separations and detentions.
Join our new commenting forum
Join thought-provoking conversations, follow other Independent readers and see their replies