Donald Trump campaign official claims Hillary Clinton will die within a year of taking office
John Jaggers reheats health conspiracy by asking why Democratic candidate was wearing a thick coat in summer
Rob Crilly
New York
Wednesday 24 August 2016 17:15 Comments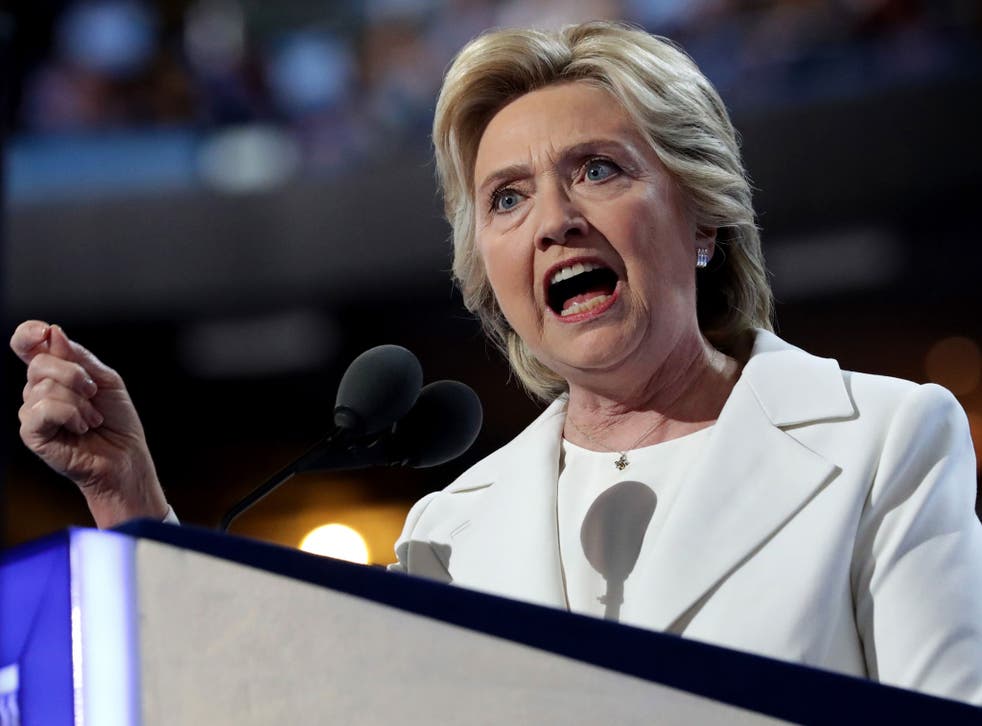 A Trump campaign operative has suggested Hillary Clinton is so sick that she will survive a year in office, in the latest wild allegation about the Democratic nominee's health.
Ms Clinton's campaign has denied the claims in an effort to draw a line under some of the conspiracy theories being propagated by Mr Trump and his supporters.
That did not stop an official running operations in a key battleground state drawing conclusions from Ms Clinton's summer clothing.
Addressing a gathering of Women4Trump in the town of Middleburg, John Jaggers, Trump's Northern Virginia and Maryland state director, asked why Mrs Clinton was dressed for winter during a recent campaign t.
"How many of you would wear a wool coat in August?" he said, according to The Louden Times.
"The woman who seeks to be the first female president of the United States wears a wool coat at every single thing. Have you ever stopped to wonder why?
"It's a big deal, folks. This woman is very, very sick and they're covering it up.
"You're not so much talking about Hillary Clinton being president for eight years, you're talking about Tim Kaine being president for eight years. Because that's what we're dealing with here."
At first the Clinton campaign declined to push back against the crank theories, worried about lending credibility to unsubstantiated rumours.
But with no sign of the issue going away they released the candidate's medical records in late July, showing that she was in "excellent physical condition and fit to serve as president of the United States".
Jennifer Palmieri, the campaign's director of communications, said in a statement: "Hillary Clinton has released a detailed medical record showing her to be in excellent health plus her personal tax returns since 1977, while Trump has failed to provide the public with the most basic financial information disclosed by every major candidate in the last 40 years.
"It's time for him to stop using shameful distractions to hide his own record."
Ms Clinton joked about the issue on Monday night when she appeared on Jimmy Kimmel's show. The host took her pulse before Ms Clinton showed off her strength by opening a pickle jar.
"'I do feel sometimes like this campaign has entered into an alternative universe," she said. "I have to step into the alternative reality and, you know, answer questions about, am I alive, how much longer will I be alive, and the like," she said.
Register for free to continue reading
Registration is a free and easy way to support our truly independent journalism
By registering, you will also enjoy limited access to Premium articles, exclusive newsletters, commenting, and virtual events with our leading journalists
Already have an account? sign in
Join our new commenting forum
Join thought-provoking conversations, follow other Independent readers and see their replies